Following steps will guide you to open the ports for a specific IP address.


Click on Start >> Administrative tools >> Windows Firewall with Advanced Security.


Go to Inbound Rule >> New Rule


Click on Custom and the next page select All Programmes.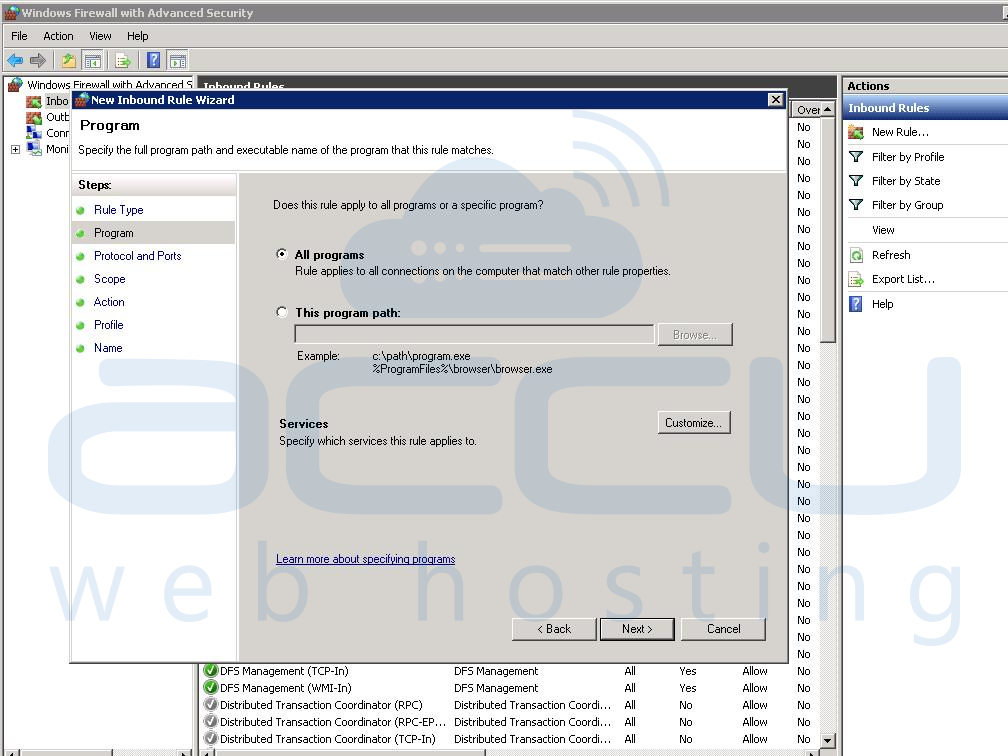 You are at Protocol & Ports wizard.


select the protocol type to the TCP.


select the Specific Port option for the Remote Port and enter the port number and click Next.


Here, we have used Non-standard RDP Port 5000.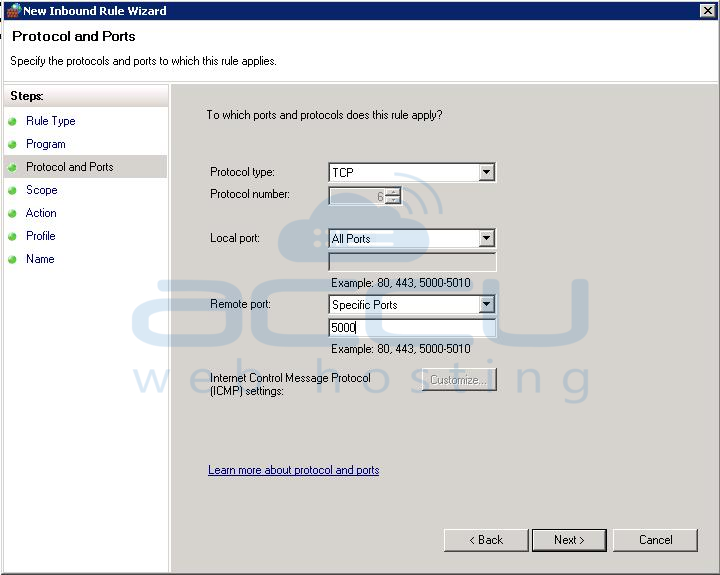 You will need to enter the Remote IP Address by which you want to connect your port.


Select These IP Address option for Remote IP Address.


Click on the Add Button and enter the IP Address and click Ok and Next.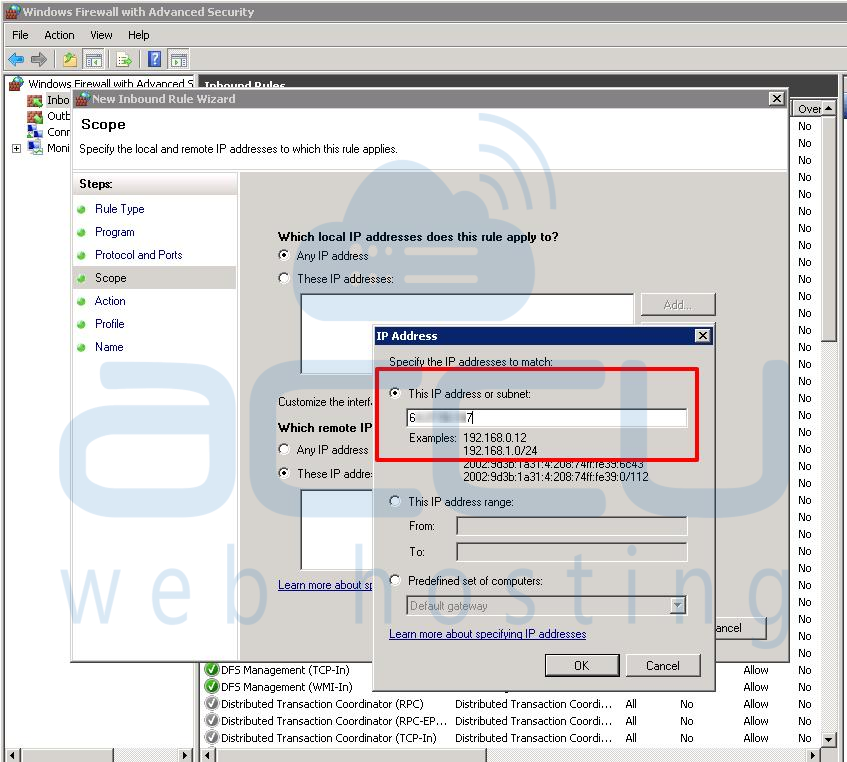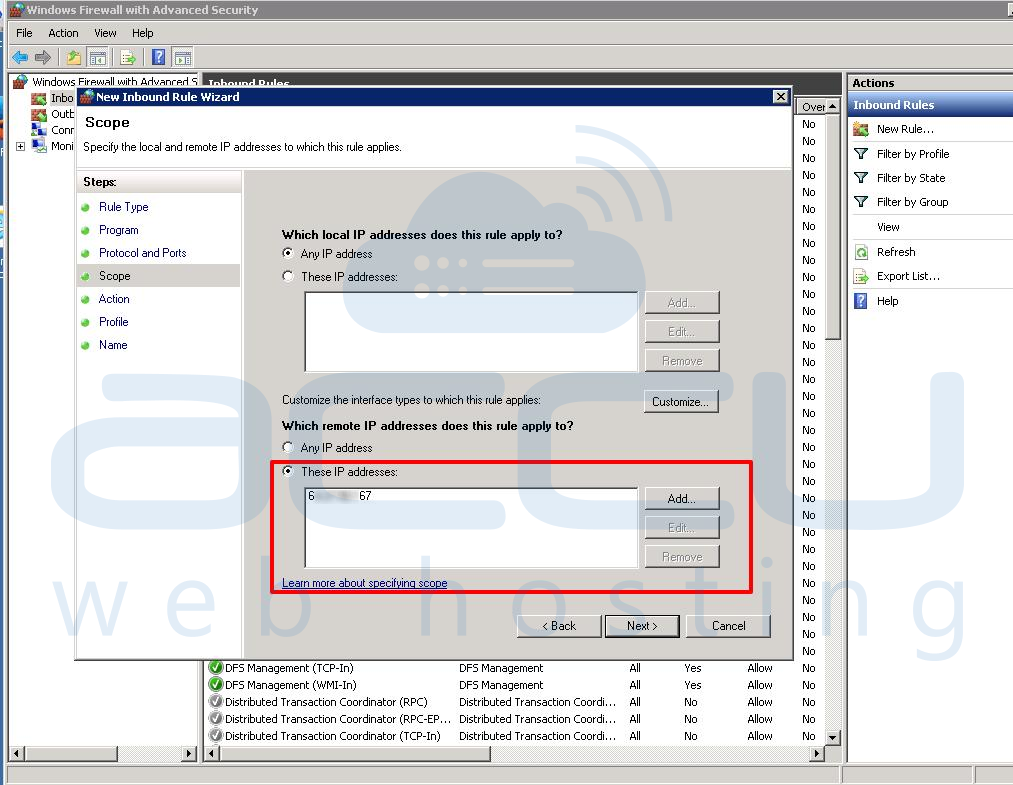 Select Allow the connection option and click Next.


On the Profile Page, select all three options. Domain, Private and Public.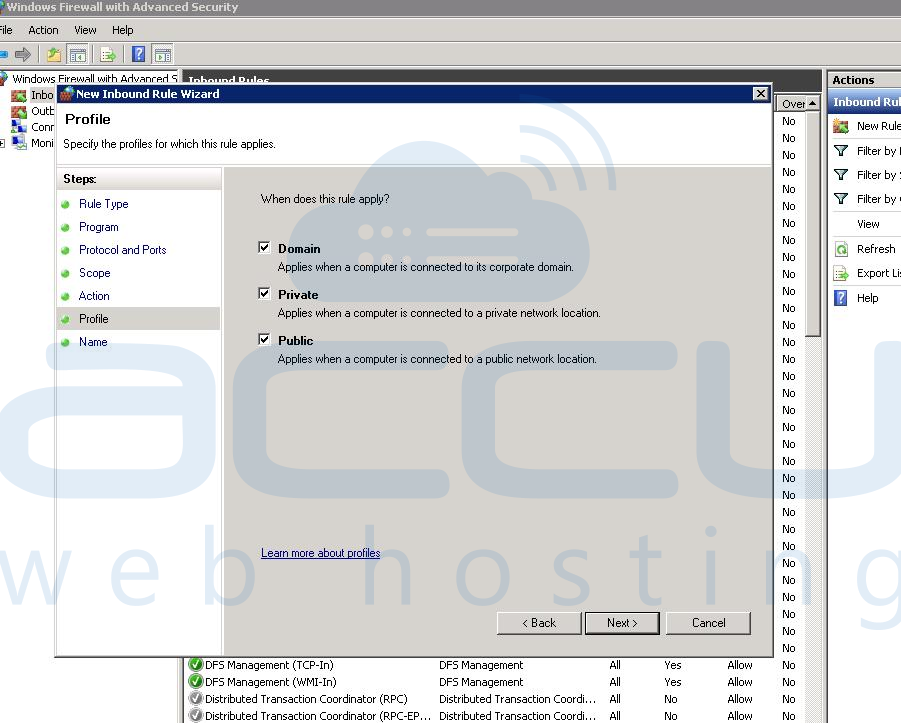 Click Next Button.


In the Last step, We need to provide the Name of this Rule. (eg. Remote Desktop)


Click on the Finish Button.