cPanel's rich feature lets you upload the files directly from the cPanel's file manager. This article will assist you with the same.
1) log in to the cPanel and locate the "File Manager" under the file section.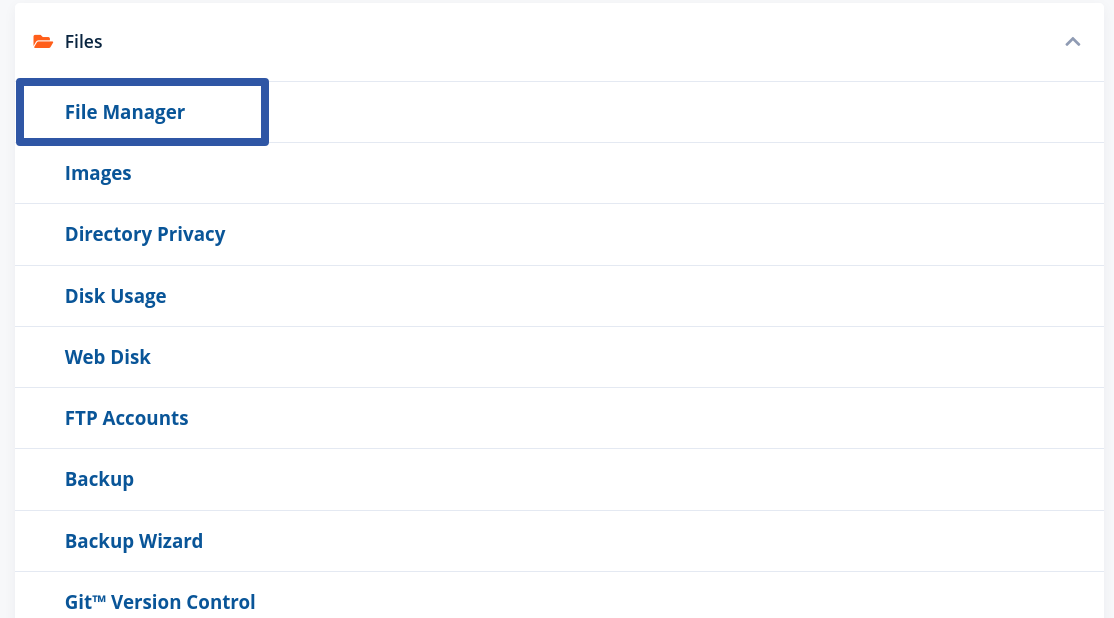 2) Locate and open the folder you would like to upload the file. Next, click on the "Upload" button at the top tool section.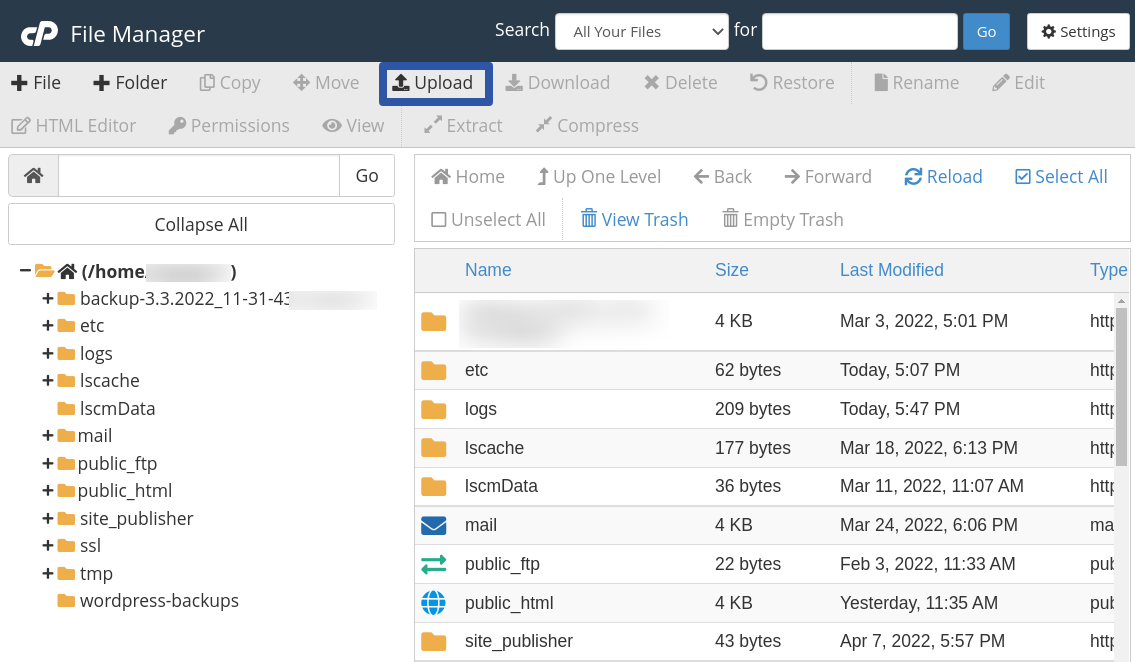 3) Click on the "Select File" once you click on the "Select File," it will open a pop-up menu. Now Select the File you want to upload.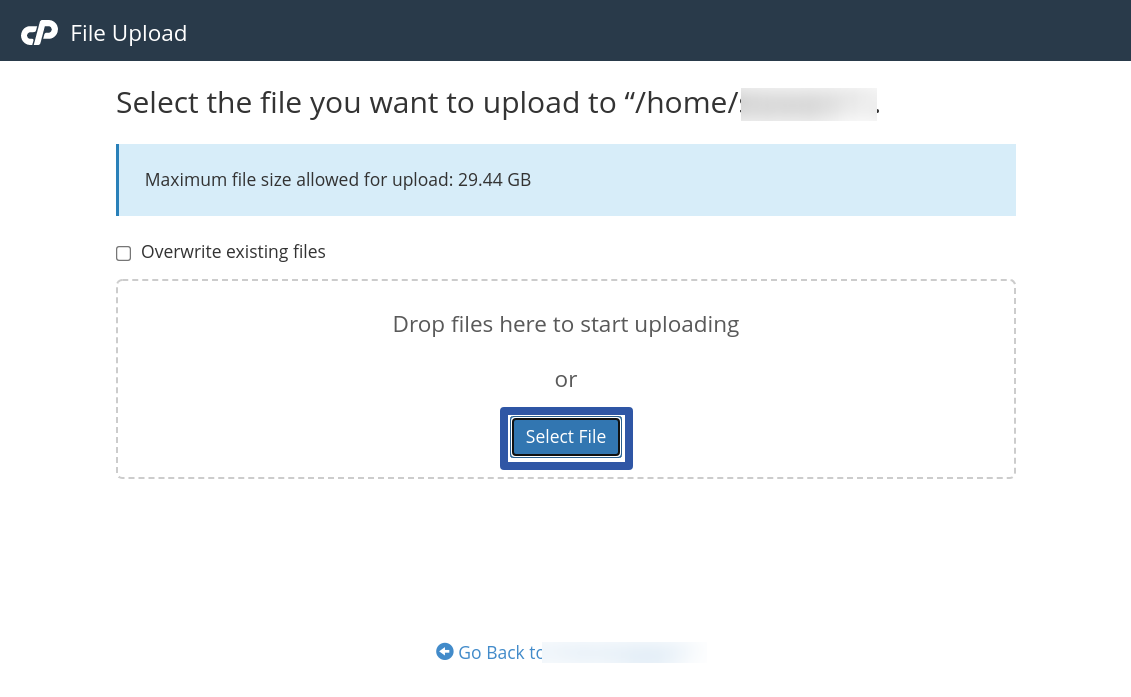 Once you select the file, click on the open button, and the file will be uploaded in a few seconds.