Client area is useful to view your invoices, make their payment, view your hosting account information, and support tickets. In order to login into your client area, you need the following two details:
Registered email address
Password
Please note that your control panel and client area login details are different. We assume that you already have this information.
Click here to log in to your client area.


Enter your username and password and also complete the captcha.




That's it! You've successfully logged in to your client area. On successful login, you will see the following screen: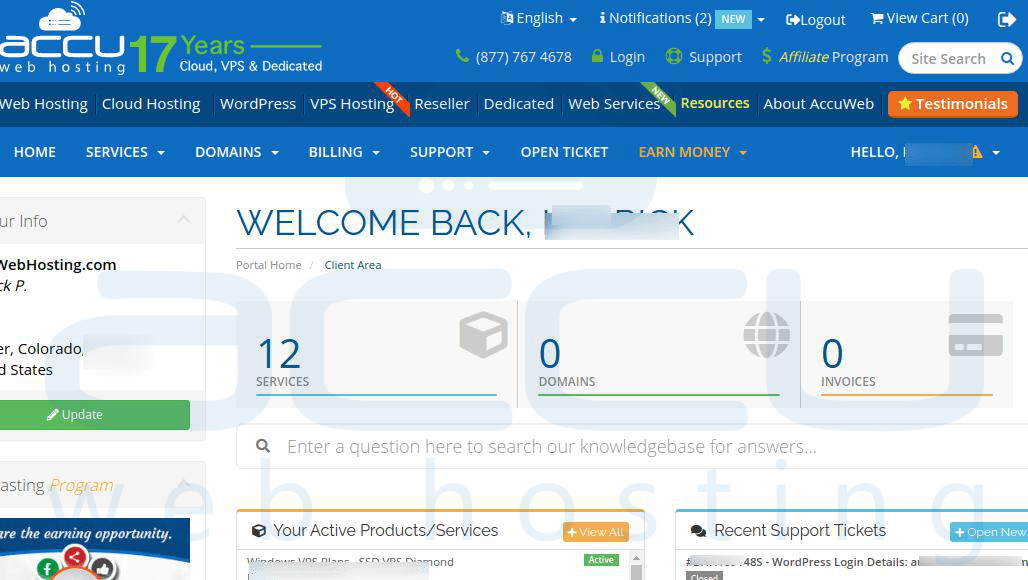 Your dashboard is useful to view the following information:
View your Account Information
Open Support Tickets
View Due Invoices
View Latest Announcement
Your Available Credit Balance
From your Client area, you can perform the following tasks:
Forgot your client area password? Click
this link
to reset your password.
Looking to cancel the service? Please refer to
cancel your service
for more details.