Login to the Plesk panel with the username and password:

 1. The URL of the Plesk control panel will be https://domain.com:8443.
 2. Select Tools & Settings.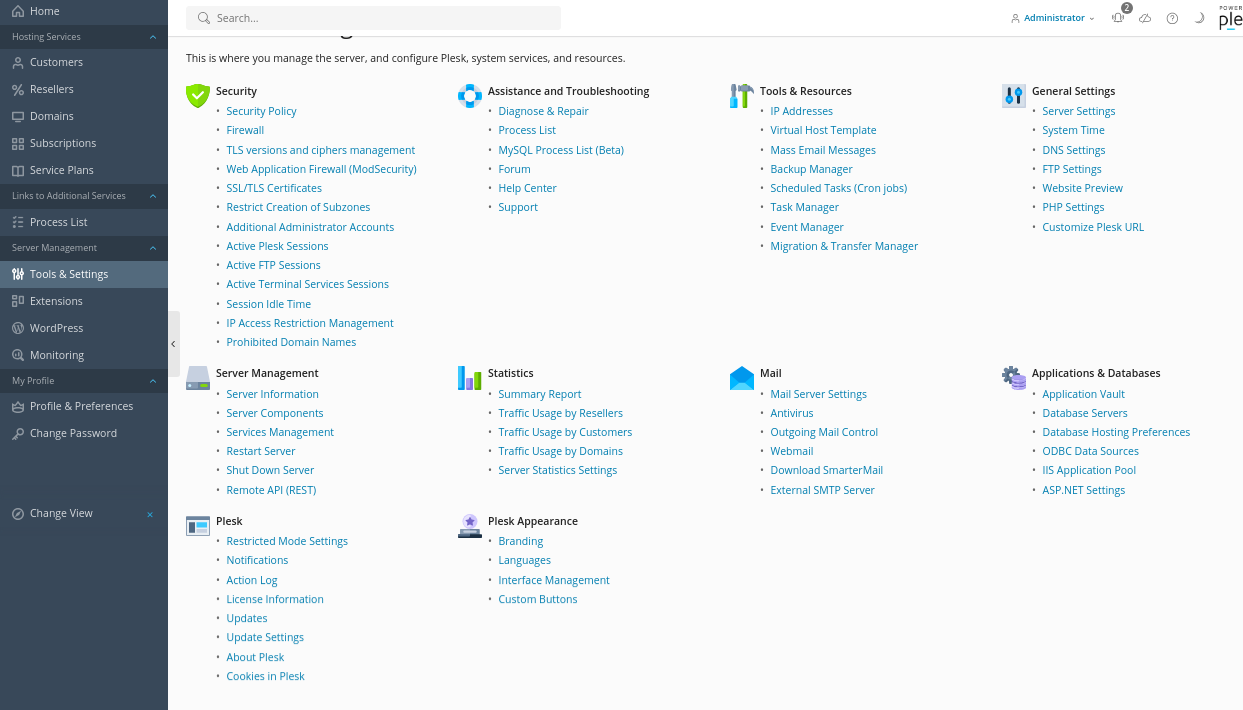 3. Select Backup Manager from Tools & Resources.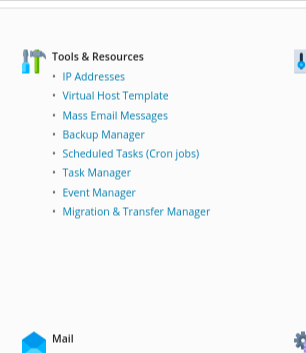 4. Select Remote Storage Settings and select FTP(S). We assume that you want to save the backup file to the personal FTP server (Offshore / remote backups are more secure!). You will get the below screen: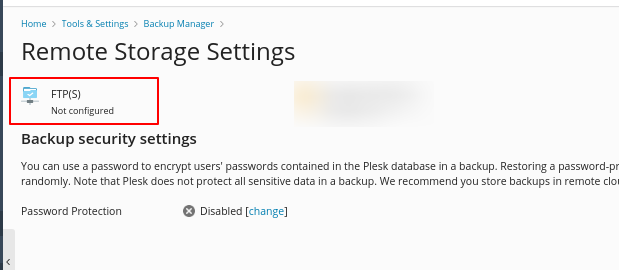 5. Fill in all the details.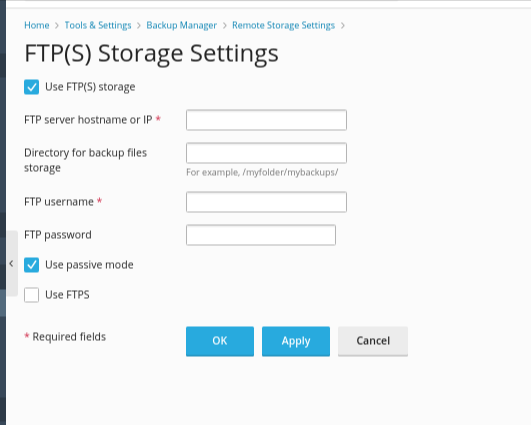 Give the IP address or hostname or domain of the FTP server.

Give the directory name in which the backup will be uploaded by the server.

Give the FTP usernme in the FTP Login.

Give the password or change the password if already configured. If you do not want to change the password, then leave the FTP password and confirm FTP password fields blank.

Use Passive Mode Off if your firewall is causing problems.


 6. After that, go back to Backup Manager and then click on Schedule button. It will open Scheduled Backup Settings page.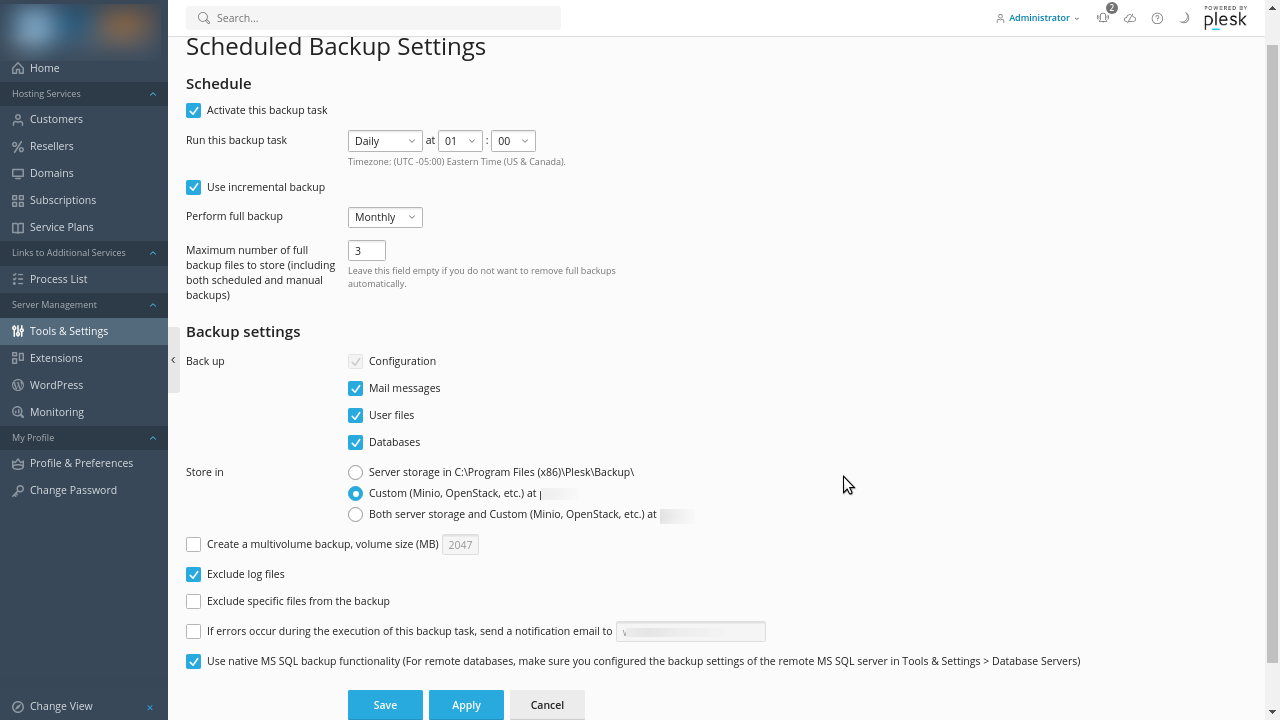 If you want to start taking backups, tick the Activate this backup task.

Select Backup Period Daily, Weekly and Monthly.

Give the start time for the backup process.

Multivolume backup means if your backup file is larger than the specified volume size, then Plesk will make more than one files to accommodate the complete backup. Otherwise a single backup file will be made.

Save backup in FTP repository as we have setup it in the previous step.

Plesk can delete the older backups if the number of backups exceeds 3. In the above screen shot, the current number of backup is 3.

You can set the notification email address there. If there is any problem with the backup, you will get the email stating the description of the problem.

Set the backup content, in most cases, all recommend the backup of Configuration, Mail Messages, User Files, Databases.

Click Save to save the backup schedule. The backup process will be executed daily on the time specified.

→ Looking to secure a backup of the website on Plesk? Please refer to backup of website on Plesk for more details.

→ Looking to backup/restore database on Plesk? Please refer to backup/restore database on Plesk for more details.