Yes. It is possible. If the client tick the option "Delete the user's home directory" when deleting the FTP account from the cPanel account. The FTP account and all files in the home directory of the FTP account will be deleted.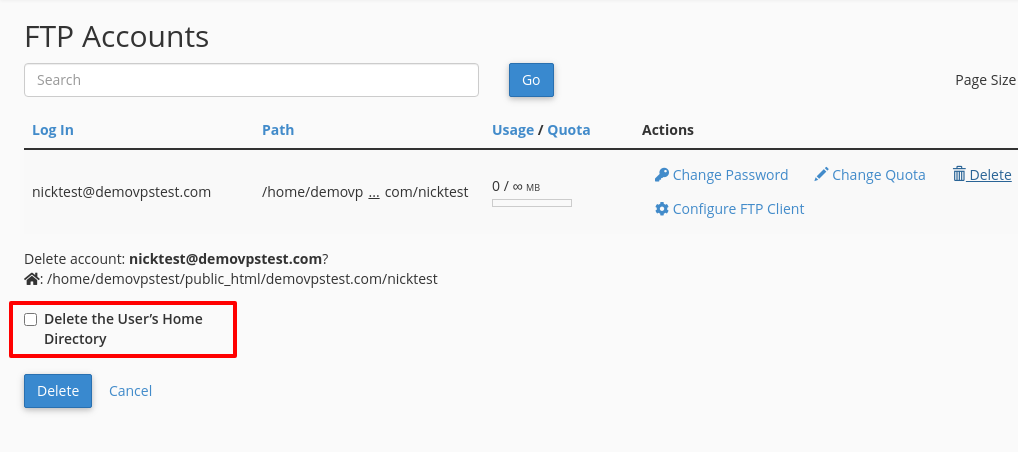 Also, a warning message will appear if he checks the box to ensure no one else needs files from this account. This option permanently removes all files from the directory.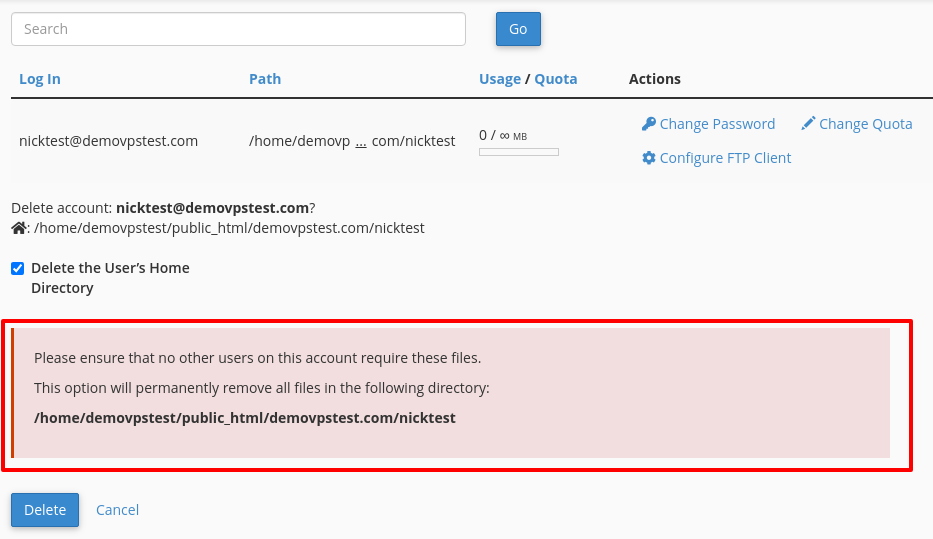 If that option is not checked, the home directory of the FTP account will remain in the domain name folder after the FTP account is deleted.
We highly recommend to do not check the option Delete the User's Home Directory because if you set the public_html folder as an FTP Home Directory while creating an FTP account and later on when you delete that FTP account. The option will automatically delete the public_html directory and all its contents, which will break your website.