In this article, we will assist you with the Restricted Restore feature of WHM/cPanel. 
The Restricted Restore feature is an exploratory feature that permits the system to play out with extra security on restoration time.
The WHM/cPanel does not restore the cPanel account if it finds the backup file has a security issue. This is help to alleviate the threat of transfers from strange sources.
This feature allows the system to perform security checks on the backup files. This reduces the risk of transferring the data from an unfamiliar source. The Restricted Restore feature is enabled by default.
To check the Restricted Restore feature, log in to the WHM panel and search for "Transfer or Restore a cPanel Account." click on it.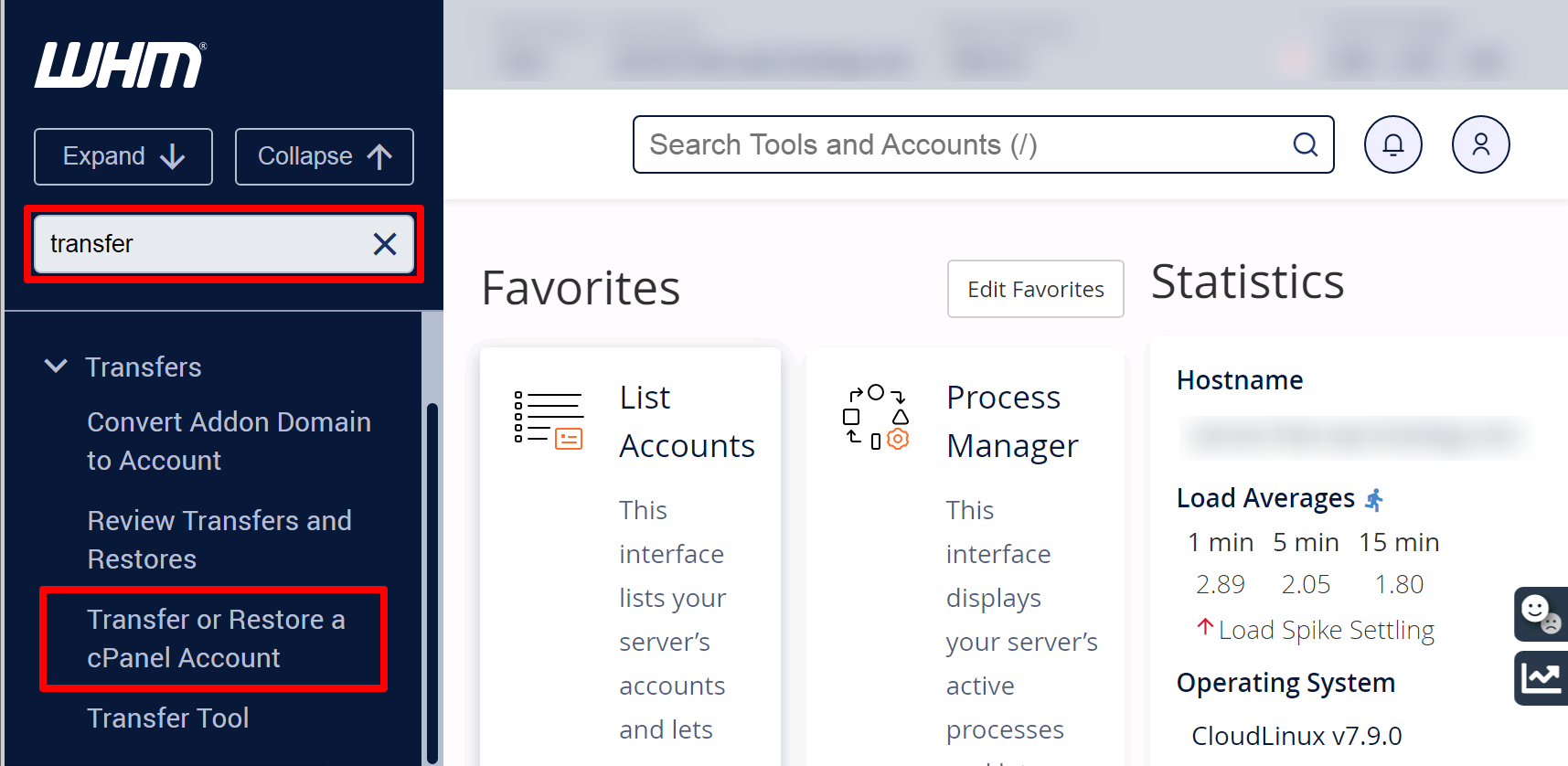 Here you can see the option "Restricted Restore" option.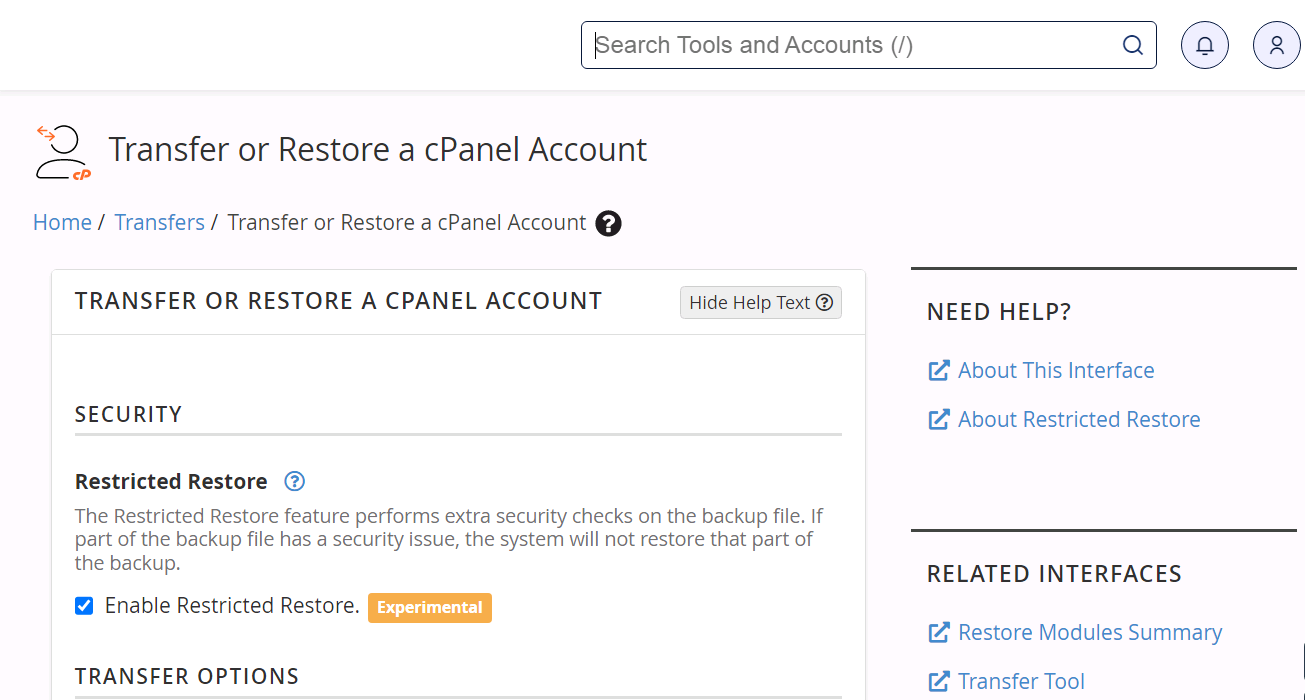 The Restricted Restore feature comes with the following warnings:

1: The system might abandon unnecessary files and folders if the Restricted Restore feature is enabled. As a result, the account may be broken and may cause conflicts. Removing the account and restoring it without using Restricted Restore is necessary if this feature causes an issue.

2: Parked (aliased) or addon domains will not restore if this feature is enabled.

3:This feature works with noshell or jailshell environments. If the account uses a different shell, the system sets the noshell environment.

4:This feature works only with PostgreSQL® 8.4 or newer databases. If you use this feature with an account that has PostgreSQL® databases, the target server must also have PostgreSQL 8.4.
Conclusion: This article looks at the Restricted Restore feature of WHM/cPanel. Hopefully, this article was helpful to you.