If you have problems with the Plesk panel, such as malfunctioning services, you can try to fix it by restarting the server. You can easily restart the server from the Plesk panel.
Occasional server restarts may be helpful for major installation or configuration changes. However, it is not recommended to restart the server frequently, as this can cause more harm than good.
Below are the steps on how to restart a Server from Plesk Panel.
Step 1: Login into your Plesk Panel.
Step 2: Go to the left side of the screen and select the Tools & Settings option.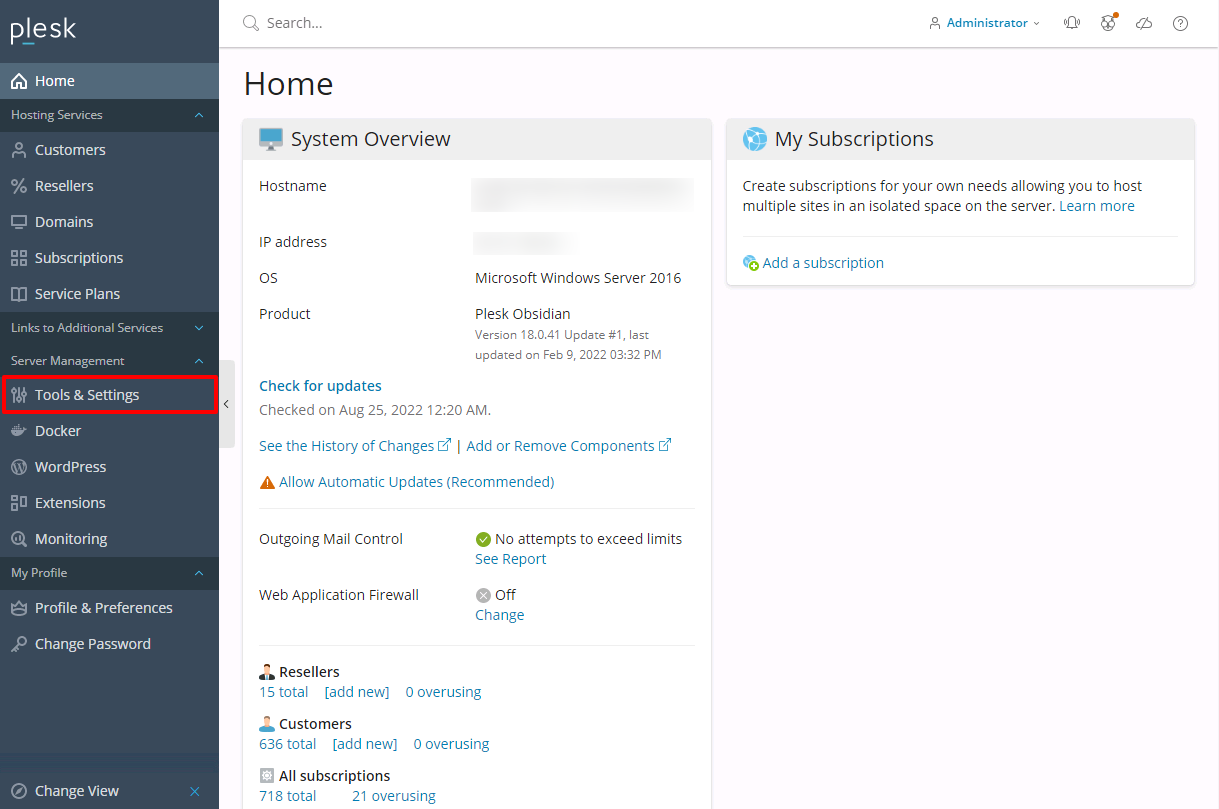 Step 3: In the Tools & Settings window, go to the Server Management section and click on the Restart Server option.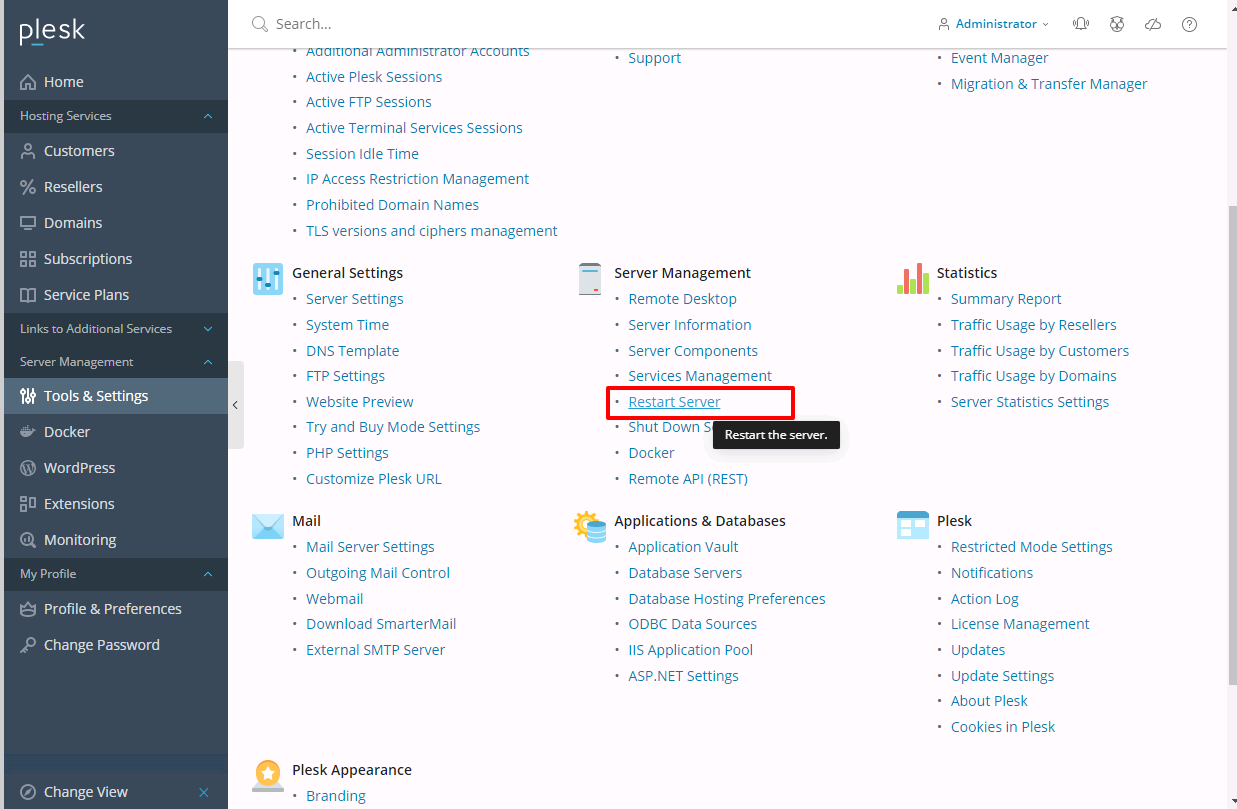 Step 4: Once you click on it, it will ask for confirmation "Do you really want to restart the server". Click on the Yes button to restart the server.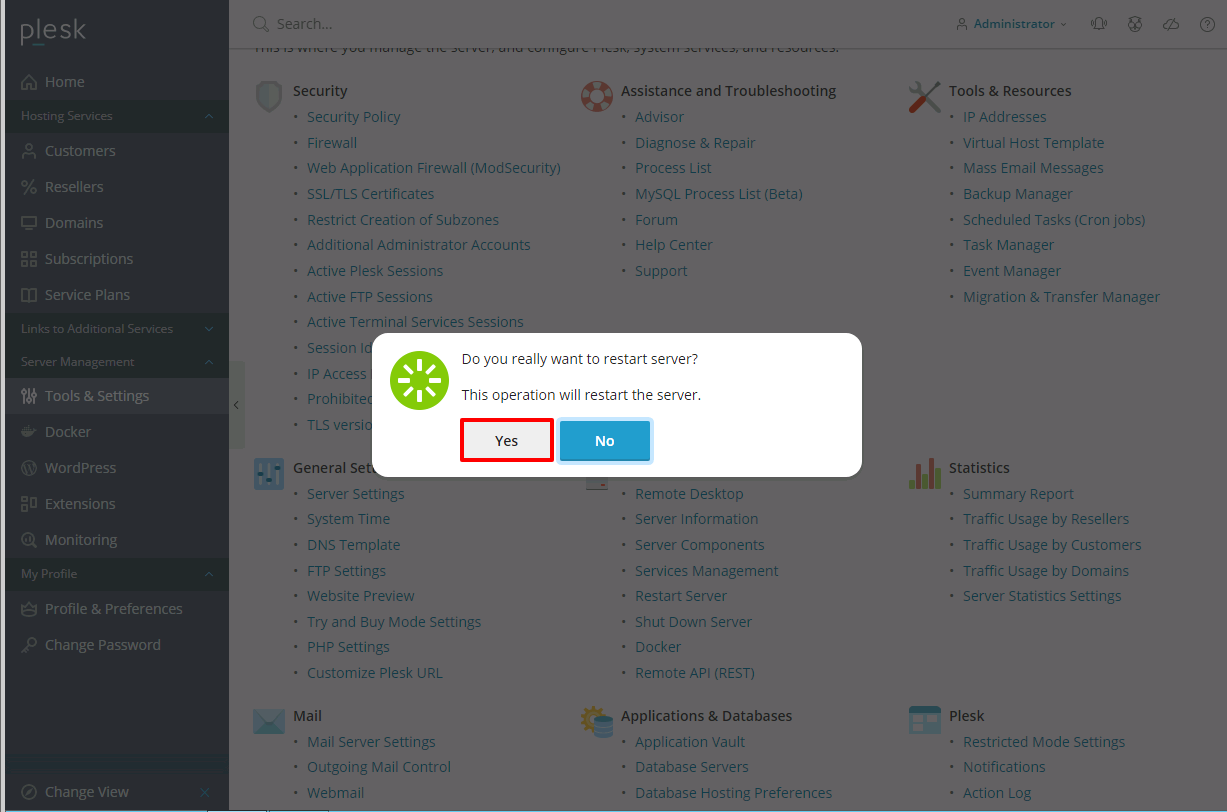 Step 5: The server will be restarted by clicking on the Yes button. That's all.