Note: Please make sure that you have the same or higher version of the MSSQL version
1: Log in to SolidCP and add the domain under your appropriate customer.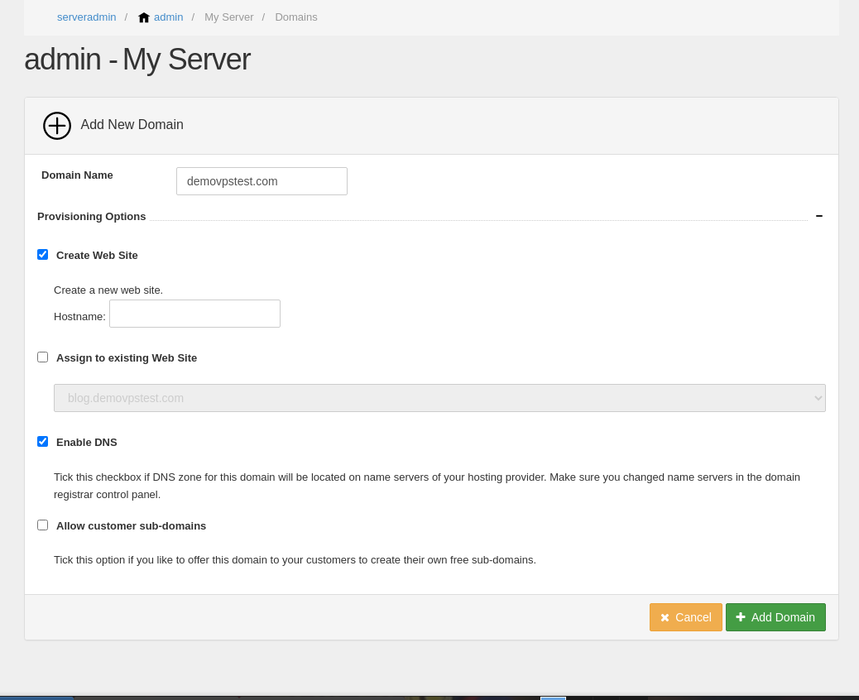 2: Now, migrate the web files using FileZilla.
Create FTP user at your shared hosting account

Login to VPS

Install FileZilla

Connect your shared hosting FTP account

Now, transfer your files from the shared hosting account to VPS at the appropriate path (i.e., where your SolidCP domain is created). For example, C://Hostingspace/Admin4/yourdomain/wwwroot
3: Once all files are transferred to the VPS, you need to restore the MSSQL database to the SolidCP.
Create a new MSSQL database with the same name under SoolidCP

Once it is created, click on your database -> Under the maintenance section, click on the "Restore" button and upload the database backup file.

Click on the "Save" button.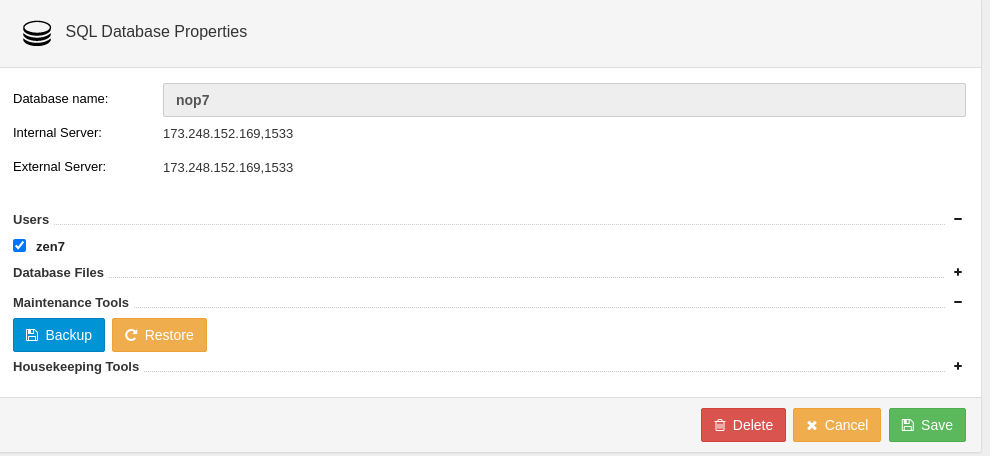 4: Now, browse the website from the IIS.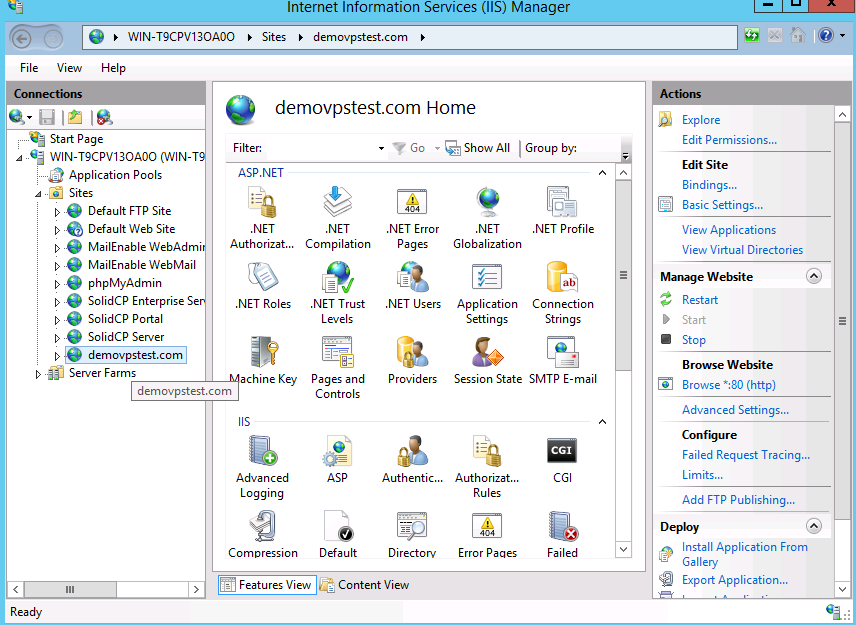 - As we can see, the website is successfully migrated from the shared server to VPS.
Note:
1. If you receive a "500.32" error, you have to make changes in the "web.config" file. You can refer to the below article for more details.
- https://github.com/nopSolutions/nopCommerce/issues/4412
2. If you receive database related error, you can modify the database settings from the "appsetting.json" file.
3. You have to update A record to point your website to VPS.

That's All.