Today, we will guide you on logging in to the cPanel account, for which you need to perform the following steps – 
In your preferred browser, enter the IP address or domain with the port number 2083 –
https://192.168.1.1:2083 
or
https://domainname.com:2083.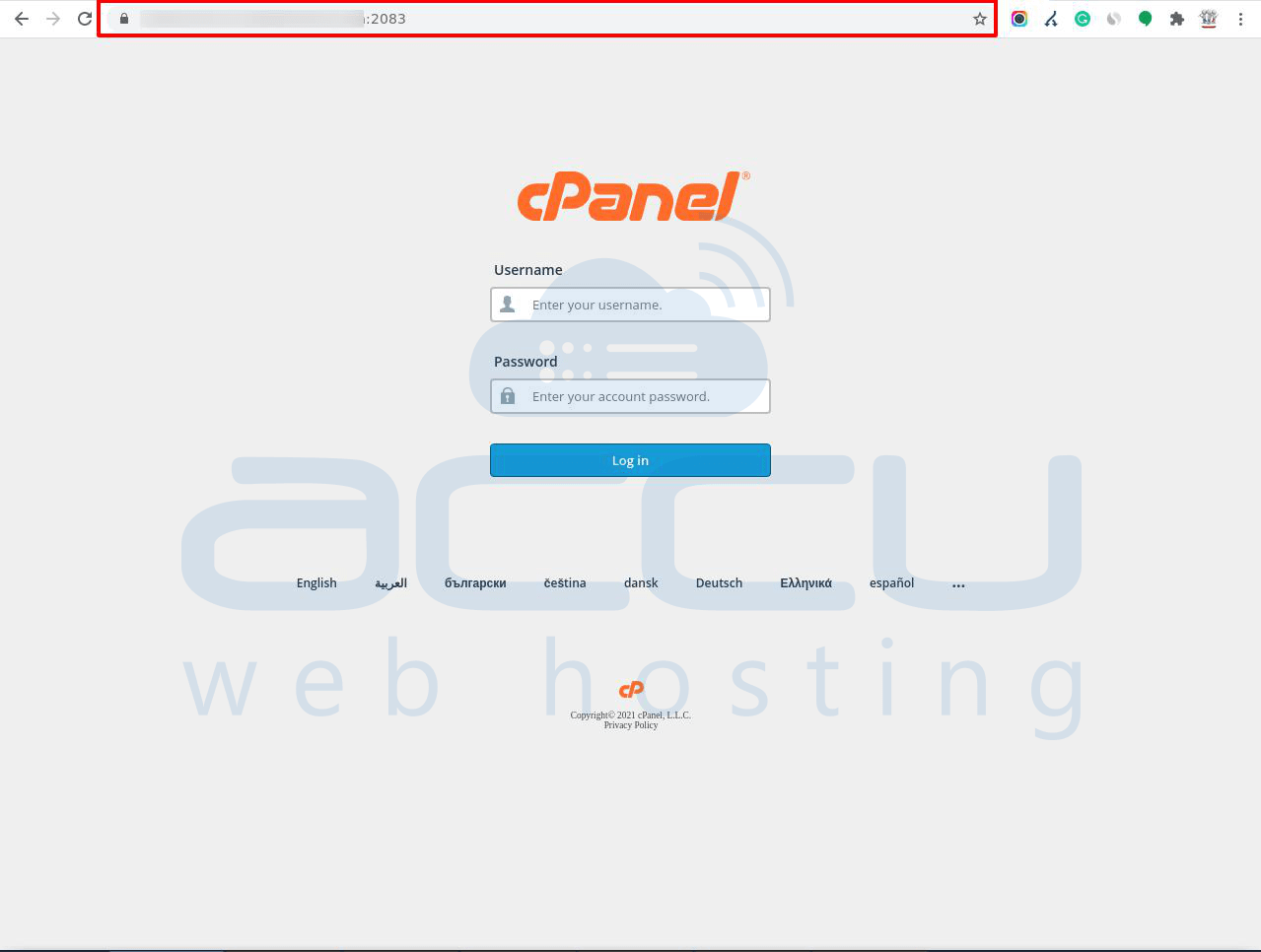 2. Enter the credential such as Username and Password in the respective field.
Here, we have used cPanel username demovpstest as an example.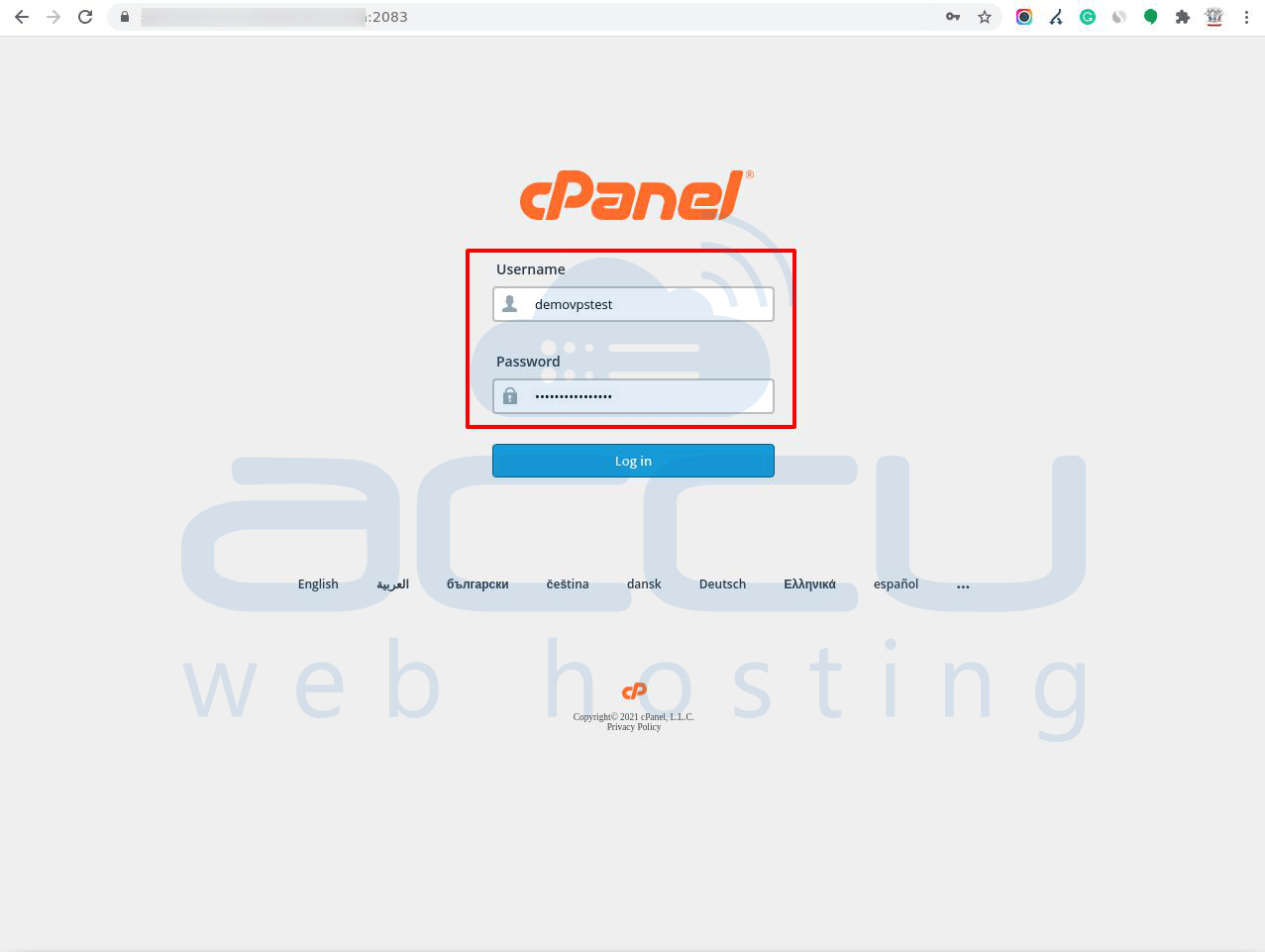 3. Click the Login button to log in to the cPanel account.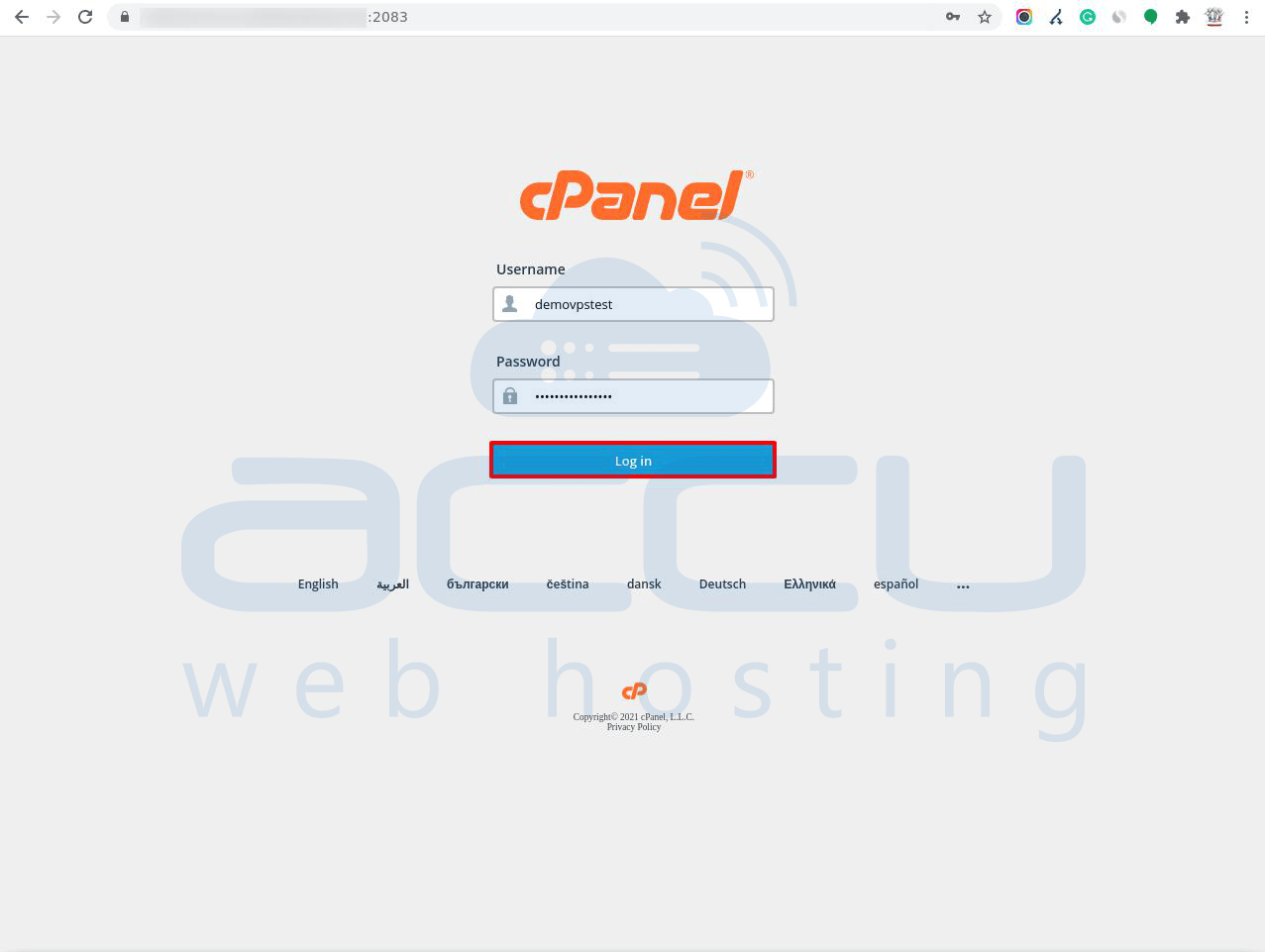 Simply following the steps above will enable you to log in to your cPanel account successfully.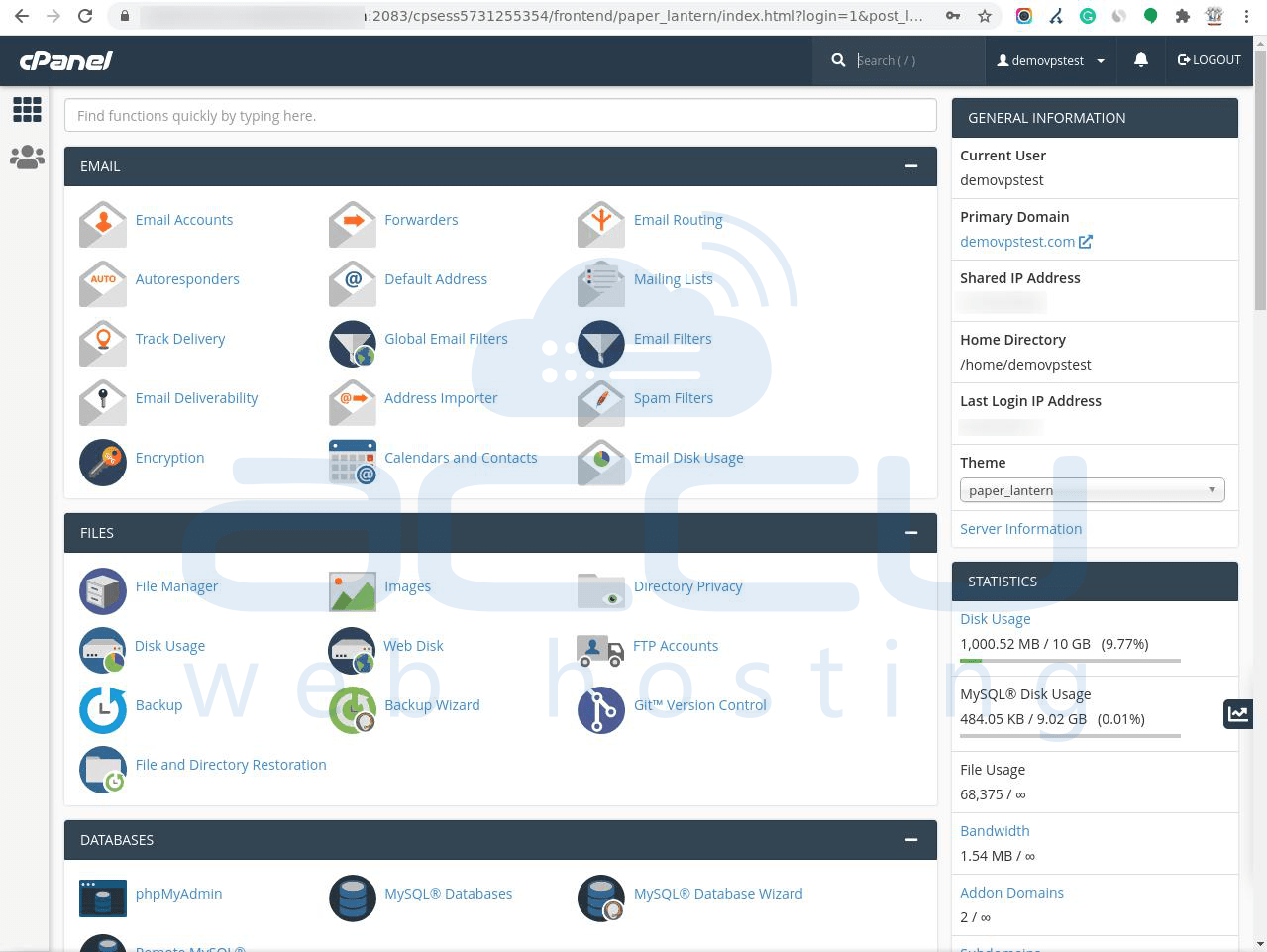 ---