It is a straightforward process to add a Nameserver record in Plesk. Here we have mentioned the steps for this. 
Log in to your Plesk Panel.


Go to the Website and Domains >> DNS Settings.


At DNS settings, click on the Add Records. 


To Add the NS record, you need to enter the below details. Click on the OK button after adding all the details.
Record type: NS


Domain name: Keep this blank for ns record.


TTL: You can specify the TTL limit in seconds for your nameserver. Here, we are keeping it blank.


Name server: ns.domainname.com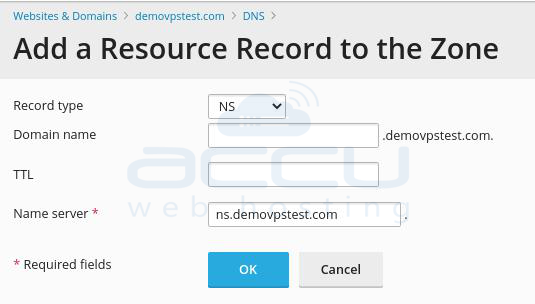 Finally, click on the update button to save your newly added NS record.