If you forget your shared hosting account password on SolidCP and can't reset it at your end, you will need to contact us via a support ticket. It will enable us to provide you with the new password on that same support ticket. 
Please refer to this guide on how to submit a support ticket.
You can implement the following steps to change the password of a shared account hosted on SolidCP – 
1. Log in to your SolidCP account with the current password. 
2. Click on the Change Password button.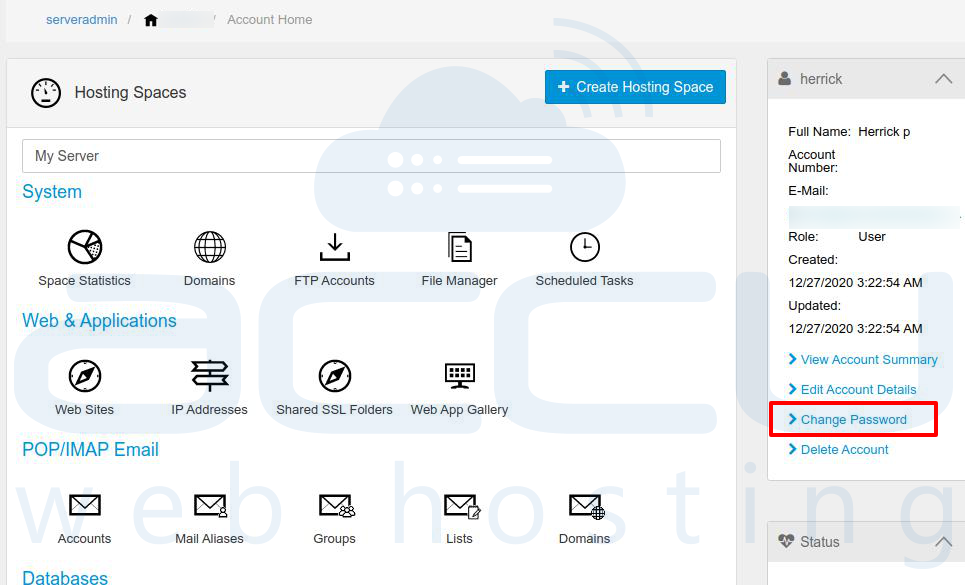 3. Enter your new password and click on the Change Password button.
    Now you can log in with your new password.



---