An inode is a data structure that keeps the data of all files inside the hosting account. The total number of inodes means the number of files, folders, emails, or anything on your account. In Linux, files on your hosting account are described by an inode number in the file system; there will be essential data about files like the user, group ownership, access mode, and file type.
You can check the inode usage in cPanel by following the steps listed below – 
Log in to your cPanel. 

Locate the

STATISTICS

section on the right-hand side of the screen.

Inside the

STATISTICS

, a detail of File Usage shows the number of inodes on your cPanel

.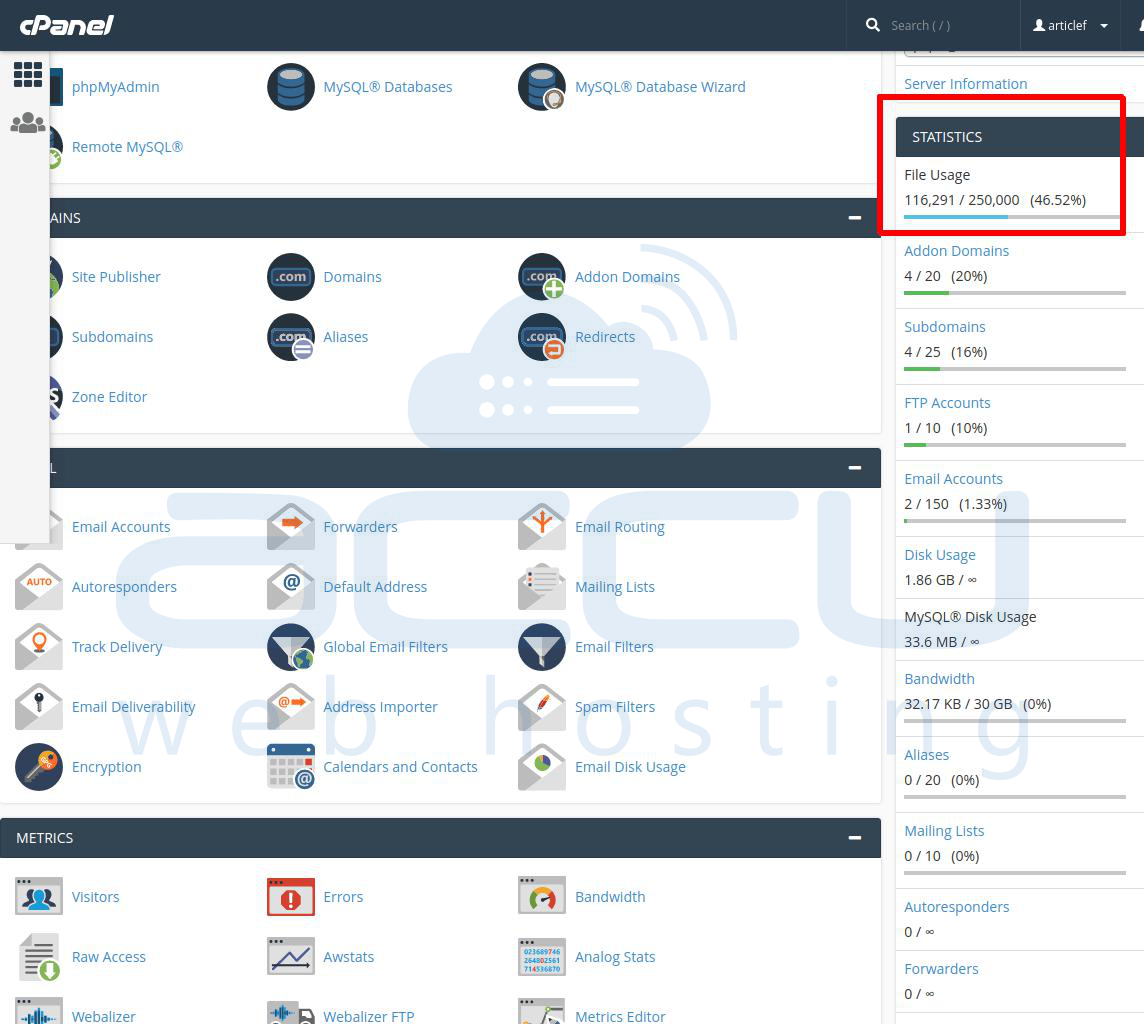 Please refer to the article below to learn about the maximum inode limit in our Shared Linux Hosting service based on different plans -
https://www.accuwebhosting.com/web-hosting/linux/features-comparison