If you manually install scripts, you cannot take a backup using Softaculous. However, you can generate a backup of the scripts installed using Softaculous and take the backup of your installation from Softaculous. You can do this before making any changes to your existing configurations. 
The steps listed below that can be implemented to generate backup in Softaculous: 

1. Log in to your Webhosting Panel – cPanel or Plesk, etc.
2. Go to Softaculous >> click on Installations.
    It will open your script installer.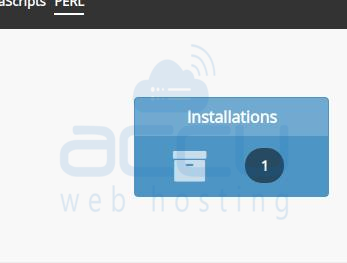 3. Click on the Backup icon, whose backup you need to take.
    Here, we have a Wordpress Installer.

4. Add a Backup note and set the Backup location.
    Here, we have selected the Default option for the backup location.
5. Click on Backup Installation.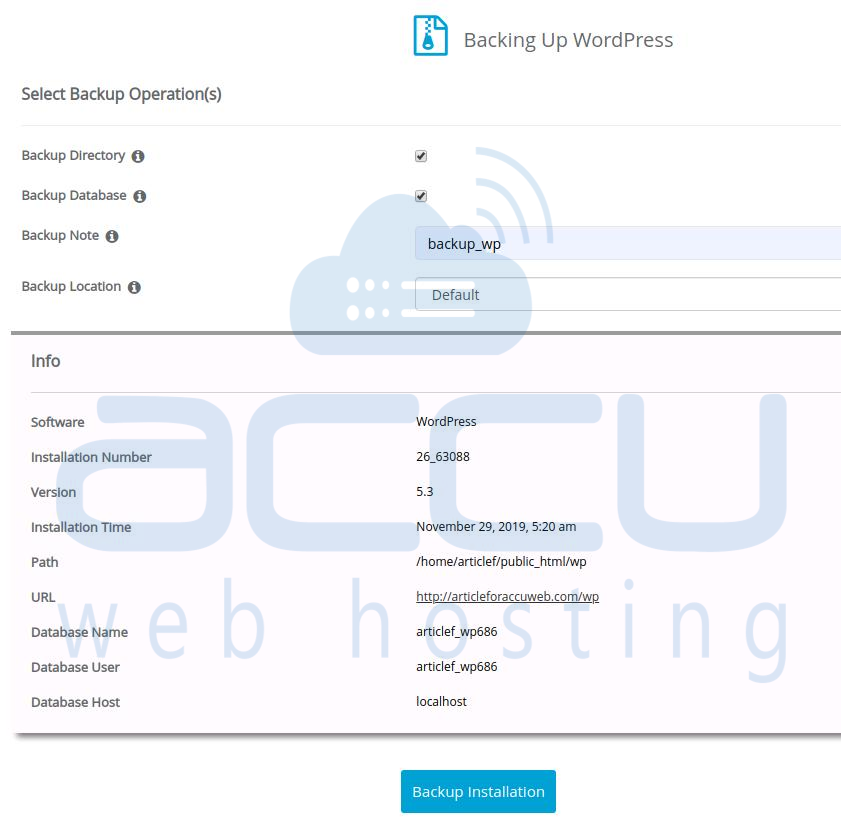 6. You will see the screen (as shown below) after the completion of backup generation.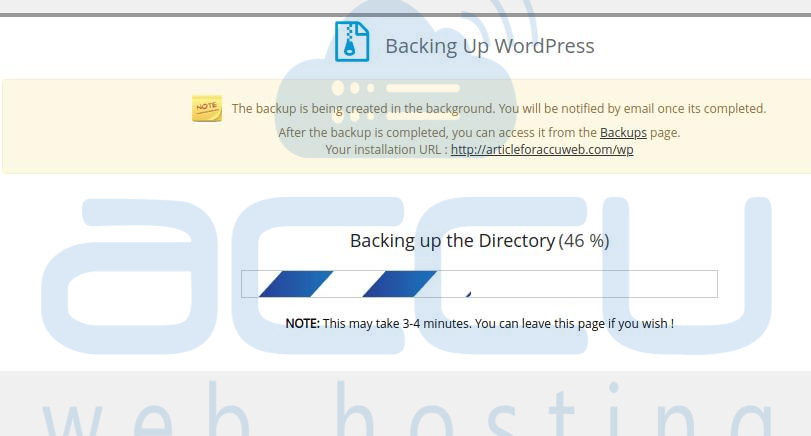 Thus, you will have successfully generated the website installer backup from Softaculous.