Softaculous is software that auto-install web applications with one click. There is a wide range of web-applications, CMS, Web-portals, E-commerce solutions, Scripts, etc. that can be installed with one click easily.
Installing Softaculus is very easy, and only a few clicks can perform it. So let's begin the installation of Softaculous on Plesk Onyx version 12.0+
Open Plesk Onyx in your web browser and log in with root user.
Now go to the "Server Management -> Extensions" page and click on the "Extensions Catalog."
Now search for the Softaculous and click on the "install" button.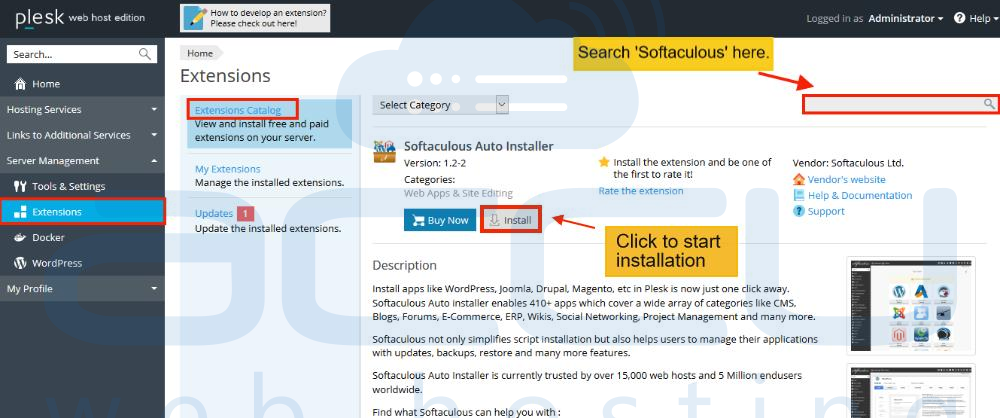 That's it we have successfully installed Sofaculous. You can find it under "My Extensions" tab.
Please note that the free version of Softaculous is installed by default. In case you need the full license for Softaculous please submit a support ticket.