DKIM is an essential feature to in email authentication and useful in email delivery within the Inbox. Following are the steps to add DKIM Record in Smartermail 15.
Login to the Smartermail.


Select your Domain and Click on the Manage Button.




Advanced Settings >> Mail Signing.




Tick the Enable DKIM signing and Click on the Save Button.




Inside Certificate option.
selector: default
Key size: 2048
TXT Record Name: It will remain blank.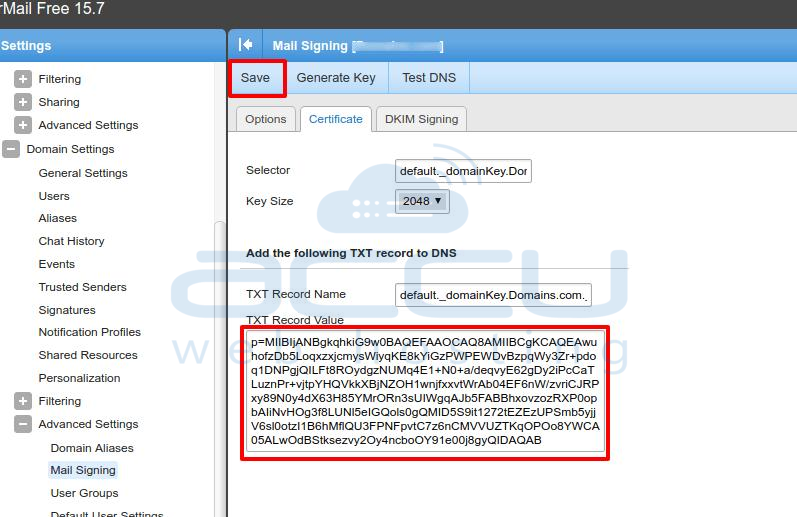 Click on Generate Key Button and save the settings.


Copy the selector and TXT Record Value and add it to your DNS Zone.
Verify the DKIM Record using this link. https://www.mail-tester.com/spf-dkim-check