Problem:

In spite of filling the login credentials, it displays an error "This field is required". This error is specifically encounted with SMarterMail 16 login on Google Chrome browser.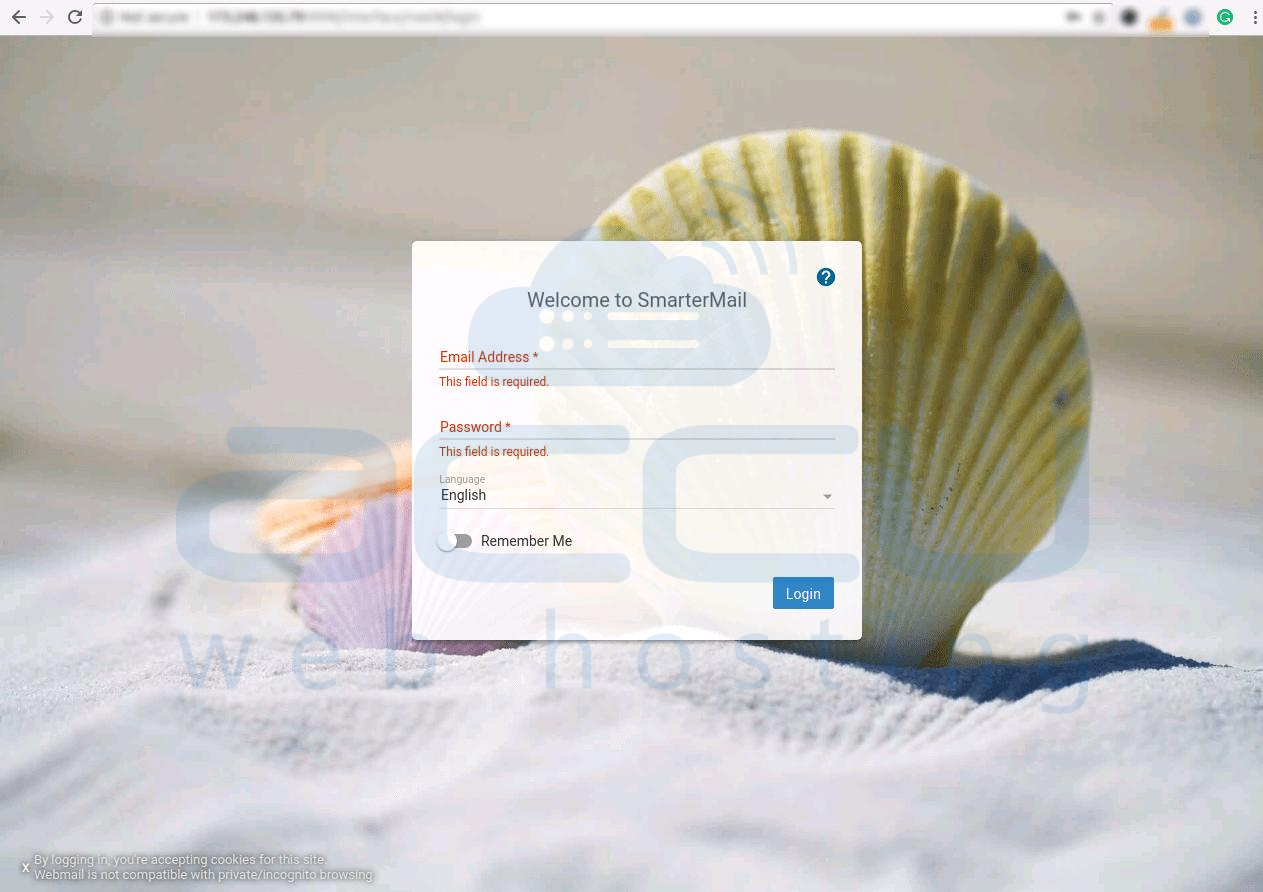 Cause:

This error occurs when you use extension "Grammarly" in your chrome browser.
Solution:
If you want to log into SmarterMail 16 within Chrome, you will need to disable Grammarly on the login page.

Note: Grammarly and SmarterMail will work together as expected once you are logged in. So, if you want to use Grammarly for communication with SmarterMail, you will have to switch the extension off each time when you login. You can use the option "Remember Me" if you want to stay logged in the SmarterMail.

There are two ways to disable temporary Grammarly extension.


Add an Exception within Grammarly:

If you are registered with the Grammarly tools then you will get an option to disable/enable the extension on a specific site. Below are the steps to disable the extension temporary on the SmarterMail login page.


Click on the Grammarly icon located in the address bar. Then login or Sign up for a free account.




Browser your SmarterMail site [https://VPS_IPaddress:9998]




Click on the Grammarly icon again and switch the slider to the left to disable "Check Grammar and Spelling on [your Smartermail site]".




Once you disable the Grammarly extension, you will be able to login in the SmarterMail 16.






Disable Grammarly Chrome Extension

If you don't want to sign up for the Grammarly account, you can follow the below steps to temporary disable the Grammarly extension while login in
Click on the 'Customize and control Google Chrome' button in the upper right corner of the browser. (The button icon is 3 dots stacked vertically.)




click on the More Tools and select Extensions.




Find Grammarly extension from the list and click on the switch to disable the extension.




Browse the SmarterMail site and enter the Email Address and Password and enable the Remember Me option to automatically log into SmarterMail next time you navigate to the site. Click on Login.




Once you are logged into SmarterMail, you can re-enable Grammarly. Follow steps 1-3 to enable the extension again.


---