Hotlink protection is a type of security feature in cPanel that prevents other sites from using your images.

Setting up hotlink protection for your website will reduce the bandwidth consumed by your origin server.

Hotlink protection prevents third-party websites from directly linking to your content.

For example,

On your website, you have set many images and videos. If you don't set hotlink protection, any other third-party website can use your website's photos and video content from their website directly. In that case, your server bandwidth will be used. To prevent this, you can use the hotlink protection.
Following are steps to set up Hotlink protection from cPanel:

1. Log in to cPanel.

2. Find the Security section, then click Hotlink Protection


3. Make sure the domain name you wish to protect is in the box called URLs to allow access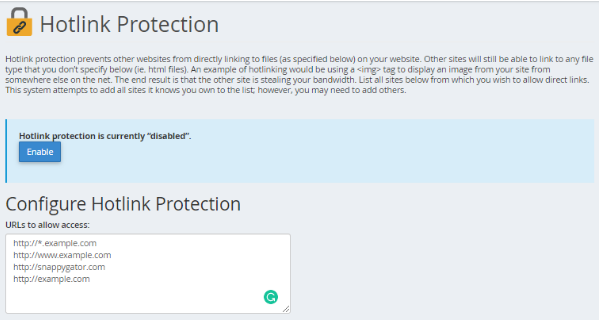 4. Provide the extensions you would like to block in the Block direct access for the following extensions (comma-separated).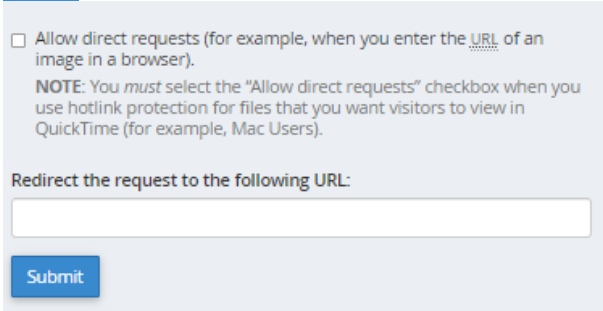 5. Leave the Redirect request to this URL box blank unless you want outside users to be redirected to another page. If yes, input the destination URL.

6. Click on Submit button.

7. Scroll up a bit and hit Enable.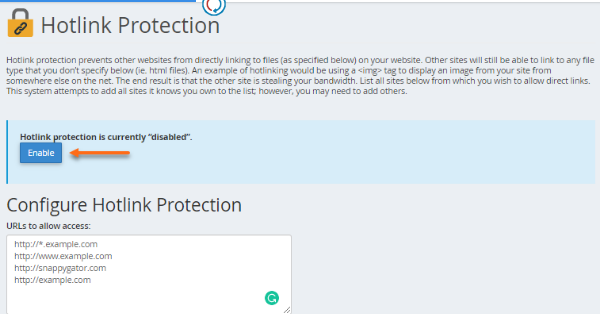 8. A successful confirmation page will appear.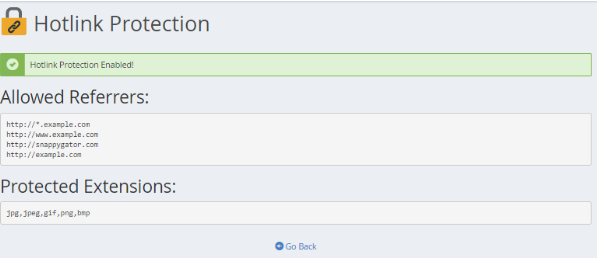 9. Click Go Back