The DNS Server Role installation is essential when you want to use the DNS service of your Windows VPS. 
The DNS Role will be pre-installed and configured if you configure your Windows VPS with the complete OS Configuration. However, if you've chosen only OS Configuration. In that case, this tutorial will help you install the DNS role on your Windows Server 2008 VPS. 
This tutorial will also be helpful to Windows Server 2012 VPS customers since the installation steps are almost similar.
1. Connect to your Windows server via Remote Desktop.
2. Click the Server Manager icon on the taskbar or right-click on Computer and the Manage button.
3. On the Server Manager window, click on Roles → Add Roles.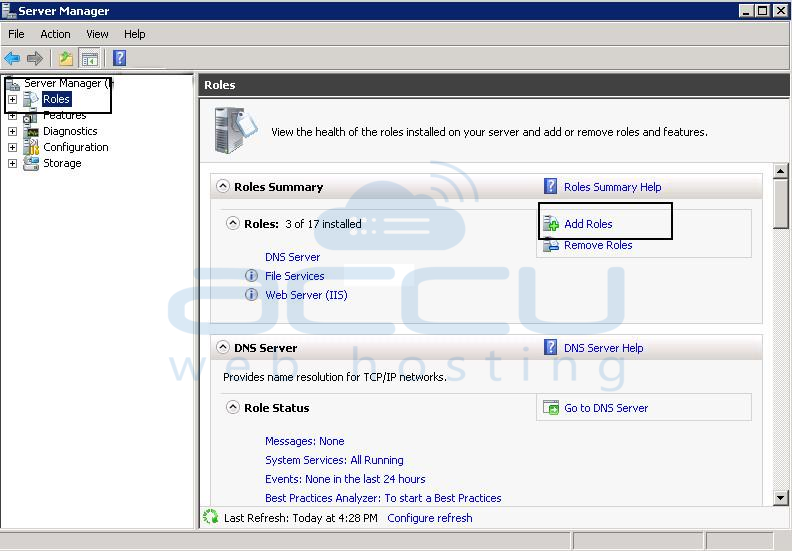 4. Click Next on the Before You Begin screen.
On the next screen, you will see the list of roles; locate and select DNS Server and click on the Next button.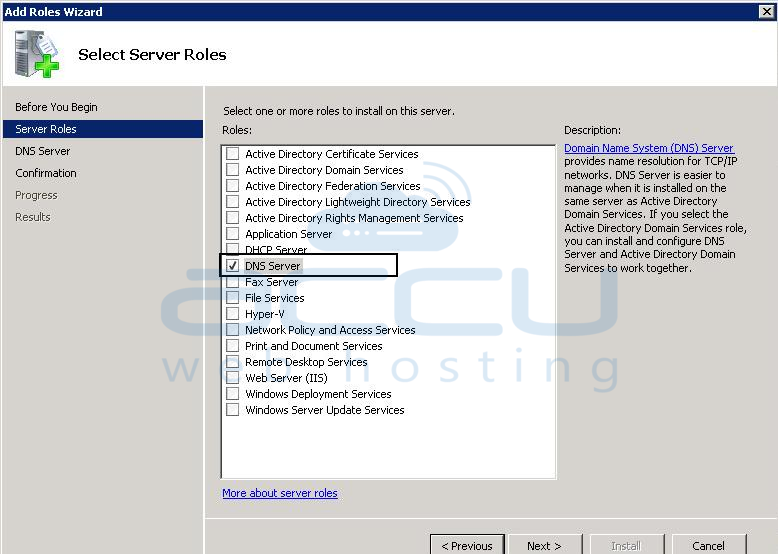 5. The setup will take a few minutes to finish the installation process.
The setup will show you a post Installation Summary once DNS Server Role is installed successfully.
---
Add a DNS Zone in DNS Manager
1. Click on Start → Administrative Tools → DNS.
2. Expand the option named as your server's name, select and right-click on Forward Lookup Zones → New Zone.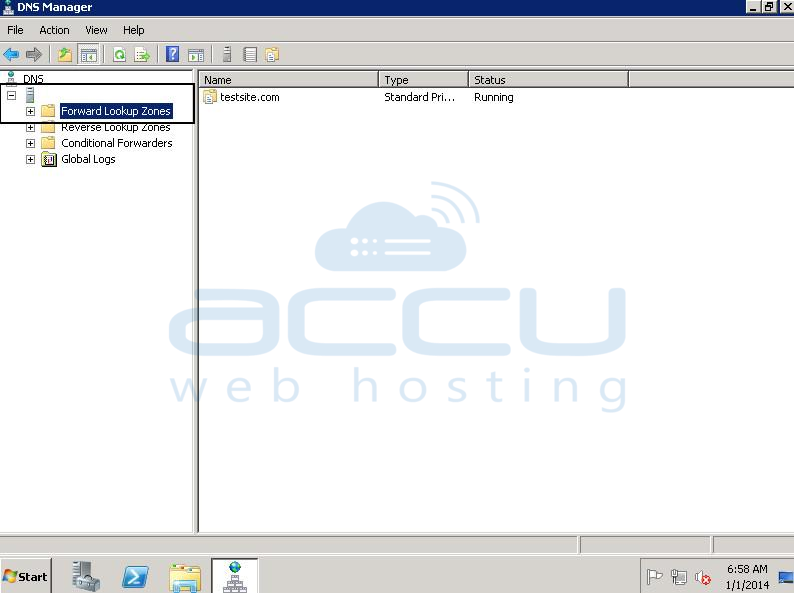 3. Select the Primary zone option and click Next.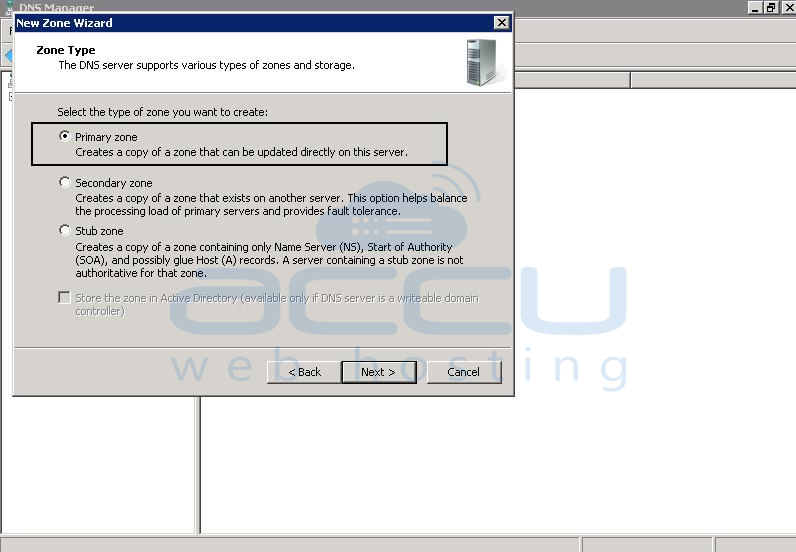 4. Type your website name in the Zone name field, and click Next.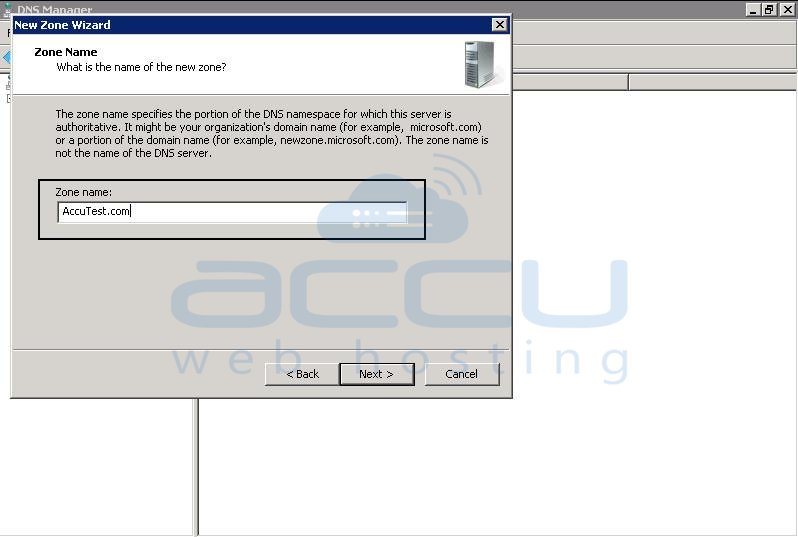 5. Select Create a new file with this file name and click Next.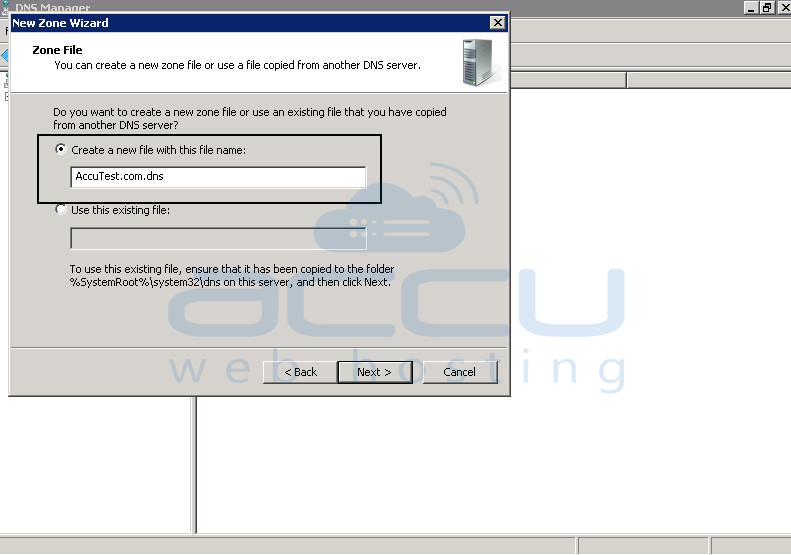 6. Click Finish to complete the process.
Once DNS Zone is added, refer to this tutorial to add the required DNS records.
---