AccuWeb Hosting has partnered with CloudFlare to offer CloudFlare services to all Shared Web Hosting customers. The essential CloudFlare services are free and suitable for most websites.

Once you activate the CloudFlare service for your domain, your website will become part of the CloudFlare community, and the website traffic will be routed via CloudFlare's global network. In addition, CloudFlare will automatically optimize the delivery of your web pages by caching the static assets (CSS, JS, images, videos) at geographically spread data centers of CloudFlare. 
Since CloudFlare will handle your requests, your website traffic will be filtered against unwanted requests like crawlers, spiders, malicious traffic, and bots. This will save more resources for your legitimate traffic and boost your website's loading speed, security, and overall performance.

CloudFlare provides a WHM plugin to integrate CloudFlare services with the cPanel. You can now easily enable CloudFlare service from your AccuWeb Hosting control panel (cPanel). You will see the CloudFlare service as a separate icon in your cPanel, and follow the tutorial given below to activate the CloudFlare features for your websites –  
1. Log in to your cPanel account and look for the CloudFlare icon under the Software section.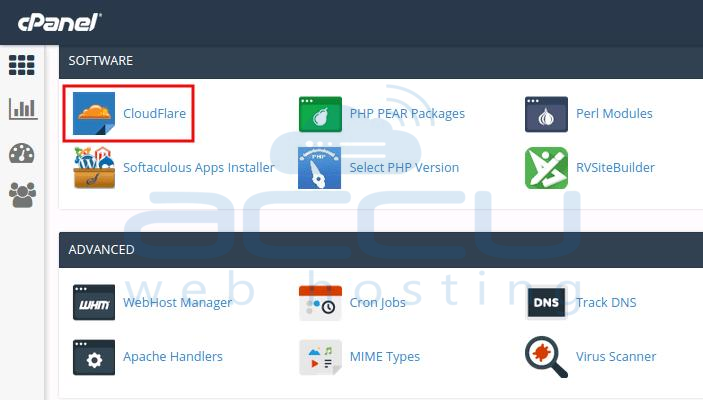 2. Click on the CloudFlare icon, and you will be redirected to the CloudFlare login page.
If you've already signed up with CloudFlare, you can log in to your CloudFlare account with your credentials. If you have not signed up with CloudFlare yet, sign up by clicking on the Sign-up link at the bottom.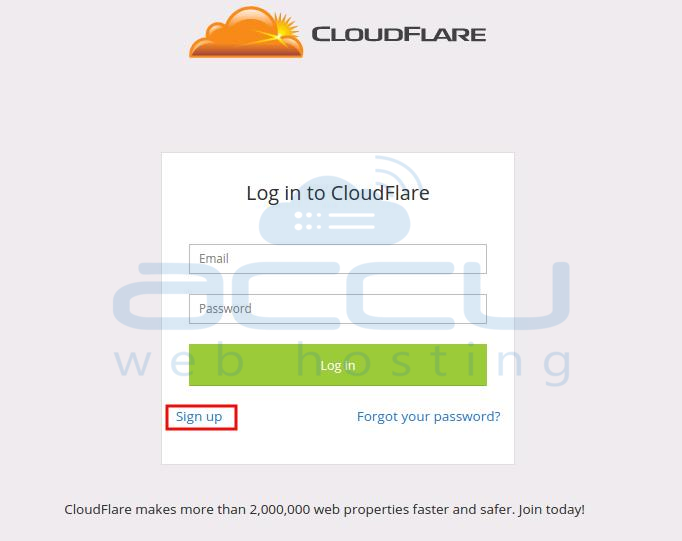 3. Fill in your email address and password, and check the checkbox - I agree to CloudFlare's terms and conditions and privacy policy.
4. Press the Sign Up for CloudFlare button at the bottom of the form.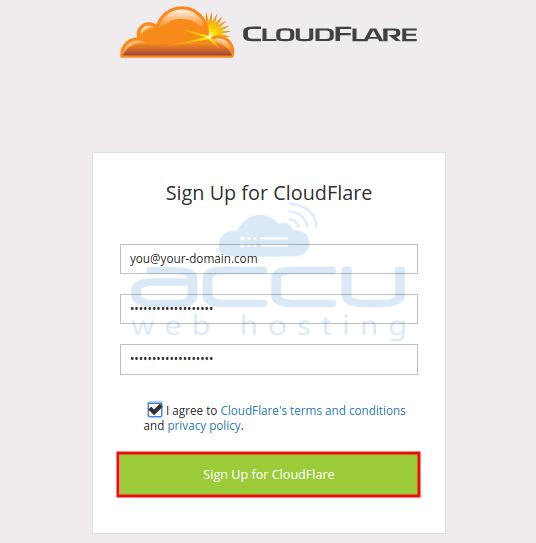 5. CloudFlare will now create your account and connect to the client service.
    You can manage your CloudFlare account from cPanel or CloudFlare's control panel. 
6. To log in to CloudFlare's control panel, use the credentials you used while signing up.
    Now that you've already signed up with CloudFlare, you will see your domain name listed in the CloudFlare panel as follows –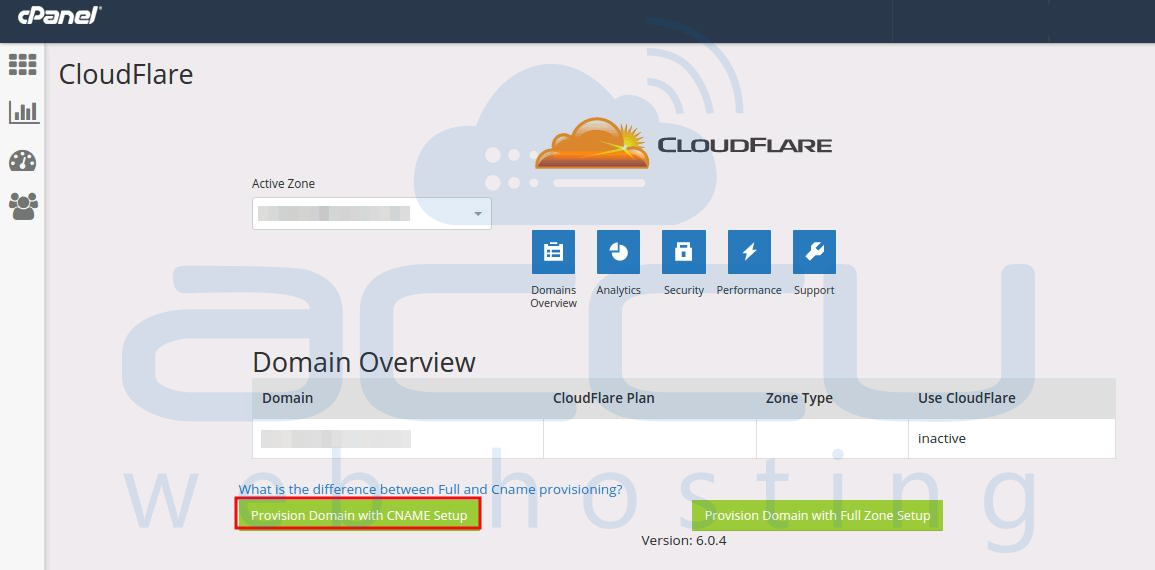 7. To activate the CloudFlare service for your domain, click on the Provision Domain with the CNAME Setup button.
8. Once CloudFlare is activated, you will see the active status as below –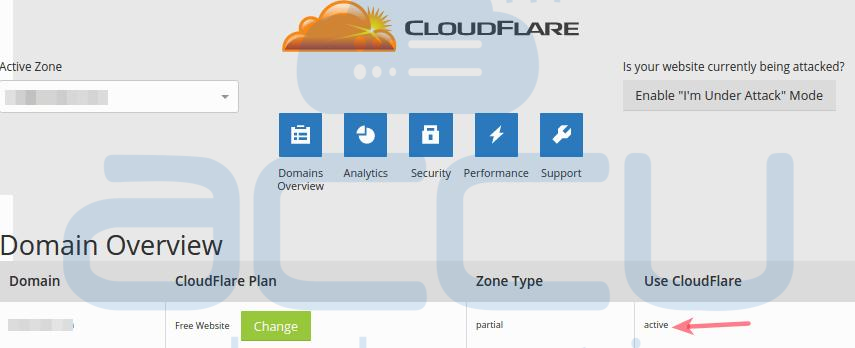 Also, you will see that the cloud icon will turn orange () for www.yourdomain.com and yourdomain.com CNAME entries.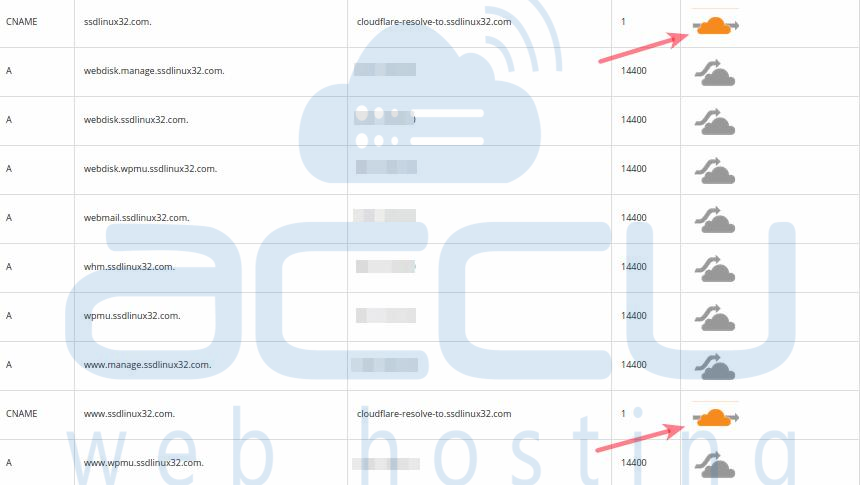 It indicates that your subdomains with orange cloud icons are set up on the CloudFlare CDN, and other subdomains with grey clouds are not on CloudFlare.
You can activate CloudFlare on the rest of the subdomains by clicking on the corresponding gray clouds.