Sometimes you wish to play audio/video sound from your VPS, but you cannot due to the virtual nature of the server. Indeed, you cannot attach external speakers to VPS, but you can certainly route VPS audio/video sound to play via your local computer. You can achieve this by redirecting the VPS sound to the local computer via the Remote Desktop protocol. This feature is more useful when you run Forex trading software (Meta Trader), and you don't want to miss those important Forex Alerts.
The following guide
will assist you in enabling the redirection of audio/video sound via the Remote Desktop client. Note that the below guide is built on Windows Server 2012 R2 OS, though the procedure for both OS Windows Server 2012 and 2008 is similar.
Desktop Experience Feature Installation
To route VPS sound to the local computer, your VPS must have Windows Audio service up and running. Windows Audio service is a part of the Desktop Experience feature. By default, Windows servers don't have a pre-installed Desktop Experience feature to eliminate the additional UI overhead. Hence, to get Windows Audio service in VPS, we will have to install the Desktop Experience feature first.

To install the Desktop Experience, you can refer to our knowledge base article How to install desktop experience on Windows server.


Configure Windows Audio Service
Once the Windows Audio service is installed in VM, the next step is to configure it. To launch the Services in Windows Server 2008, navigate to Start  >> Administrative tools  >> Services. You can also launch the Services window via the Run menu as follows (for both Windows server 2008 and Windows Server 2012 systems).
1. Once you are logged into your remote machine via Remote Desktop, press the Windows key + R. This key combination will launch the Run menu.
2. In the Run menu, type 'services.msc' and hit enter.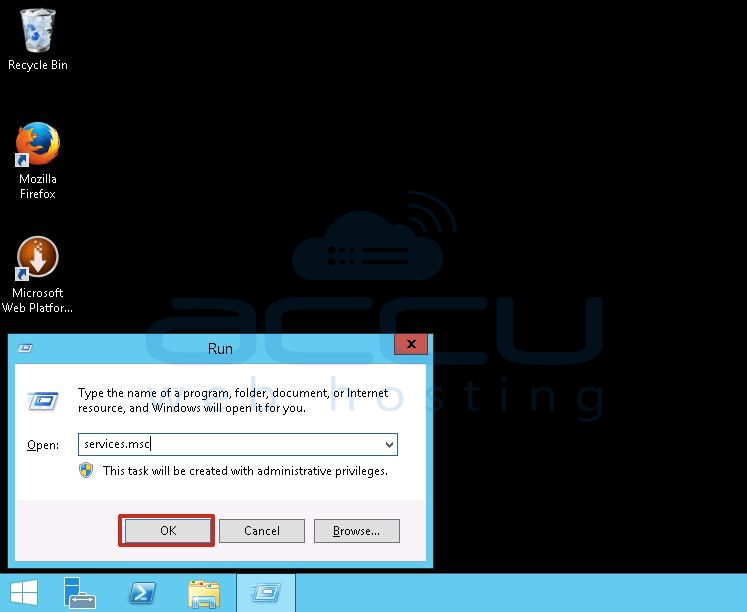 3. This will launch the Services window. Find Windows Audio service, right-click on it and then select the Properties option.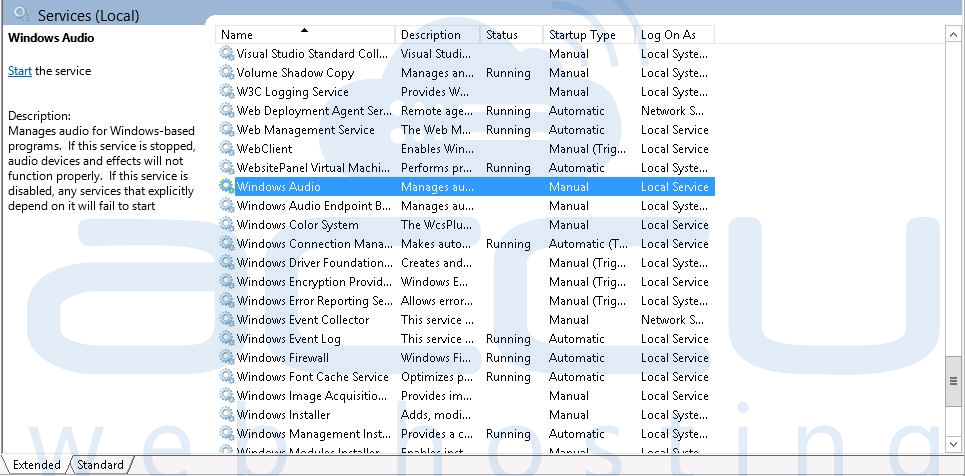 4. On the Windows Audio Service Properties page, select Startup type as Automatic and then Start the service using the Start button. Next, click Apply to confirm your settings and then OK.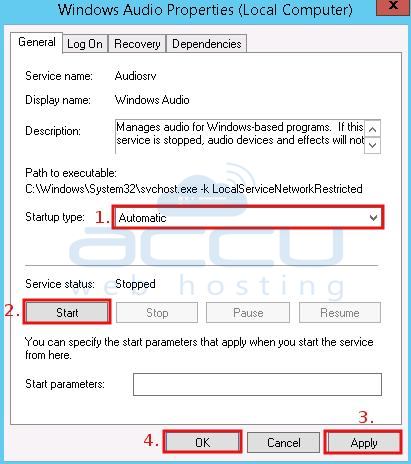 Allowing Redirecting Sounds In Group Policy
1. Once the Windows Audio service is configured, the next step is to allow sound and audio redirection from the group policy. To do so, type 'group policy' in the search bar of VPS, and you will see the Edit group policy option appearing as follows. Click on the Edit group policy option.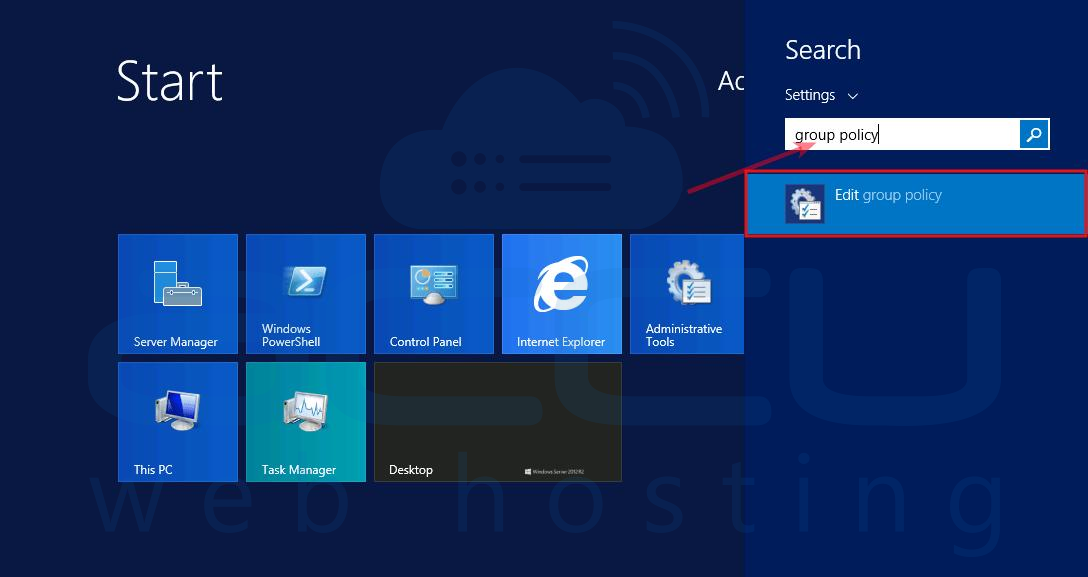 2. This will launch Local Group Policy Editor as follows.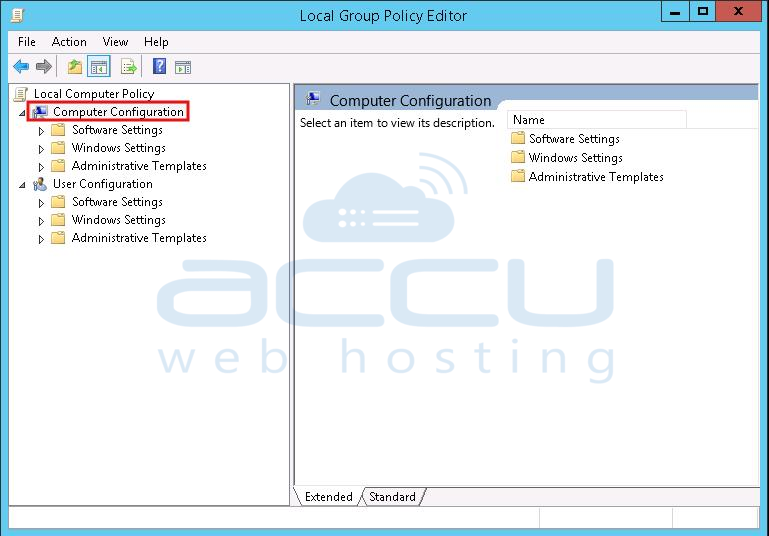 3. On the Local Group Policy Editor window, navigate to Configuration >> Administrative Templates >> Windows Components >> Remote Desktop Services >> Remote Desktop Session Host >> Device and Resource Redirection. Double click on the option Allow audio and video playback redirection.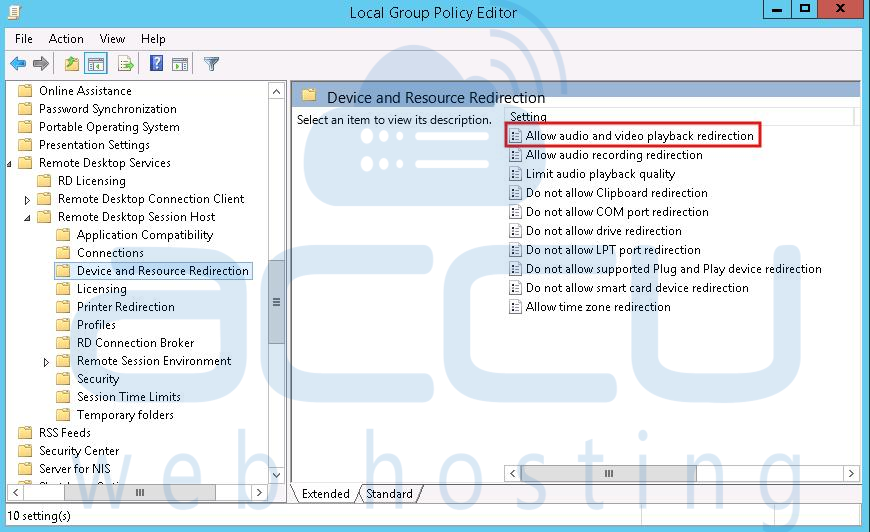 4. On the next window, select Enabled, click Apply to confirm your settings, and then OK.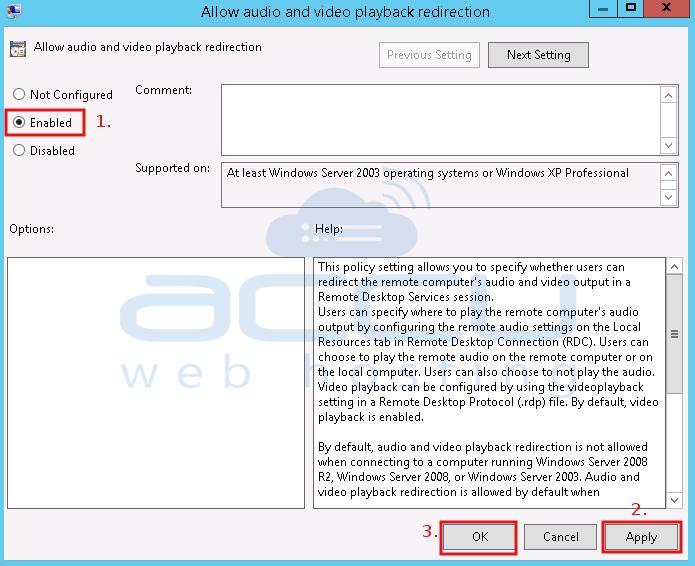 Reboot the server, and when the system is up again, you will see an icon to control sounds and information about the redirection in the notification bar. Now, server settings are finished, and you just have to verify whether sound playback is allowed in RDP client or not.


Check If Sound Playback Is Allowed In RDP Client
1. Launch your Remote Desktop client and click on Local Resources.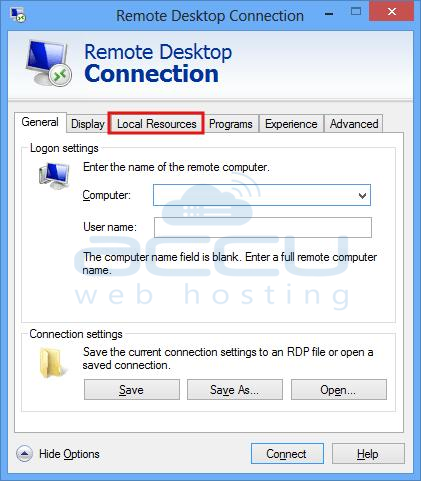 2. Make sure that Only when using the full-screen option is selected under Apply Windows key combinations. Now, click Settings in the Remote audio section of the Local Resources tab.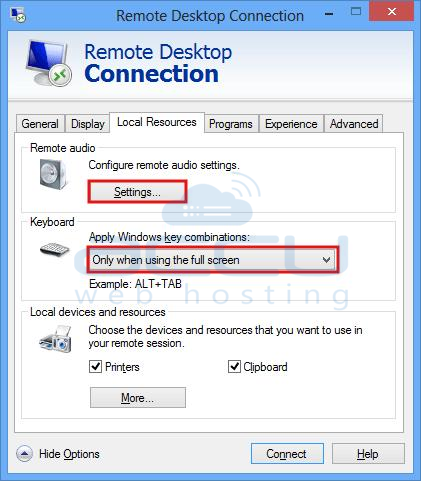 3. On the next screen, select Play on this computer under the Remote audio playback section and then click OK. You're done now; all VPS sounds will now be played at your local computer via the established RDP connection.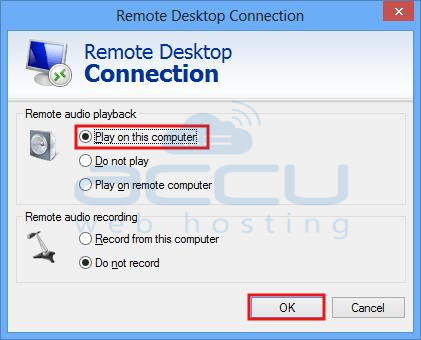 ---