We offer a one-click installer, Softaculous, to our Linux Shared Hosting customers to install popular PHP scripts. When you cannot install WordPress via Softaculous or face any other difficulties, you can manually install WordPress with ease. In manual WordPress installation, you will have to download WordPress files to your local computer and upload them to the cPanel hosting space. 
This article will provide you with step-by-step guidance on installing WordPress manually.
1. Download the latest version of the WordPress file from the WordPress website.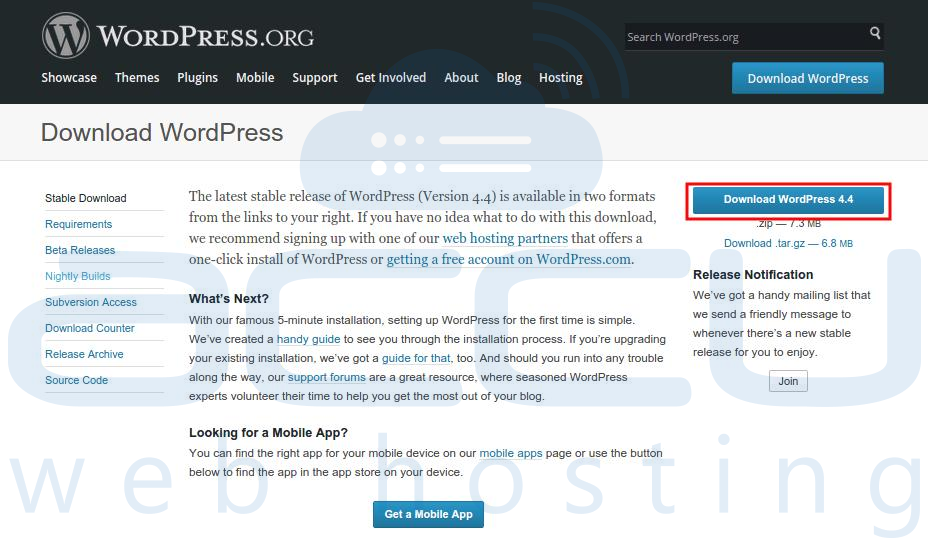 2. Log in to your cPanel (https://your-domain.com:2083).
3. Under the File section, go to File Manager.
You will be prompted for Directory Selection; select the directory and click Go.
4. Now, upload the WordPress ZIP file you downloaded in the 1st step. 
5. Extract the WordPress ZIP file in the directory of your WordPress website.
Please note that all WordPress files will be extracted under the Wordpress directory when extracting the ZIP file. Therefore, if you want to access your website via your domain name only (http://www.example.com), you will need to move WordPress files from the WordPress folder to the root directory of your website.
6. Now, make a copy of the wp-config-sample.php file and rename the copy file with wp-config.php as shown in the following screen capture -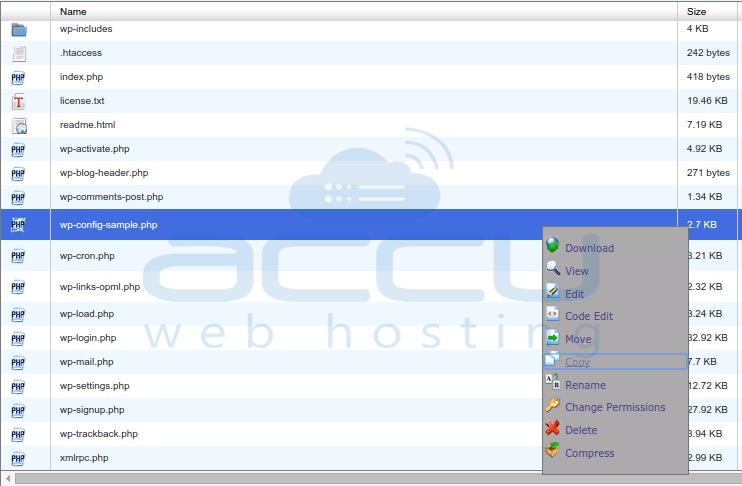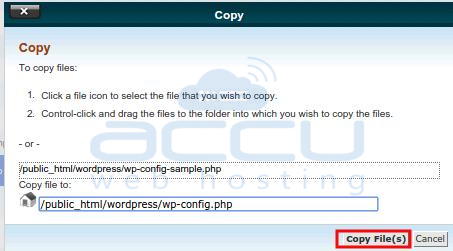 7. Thus, you would see two config files in your File manager – wp-config.php and wp-config-sample.php.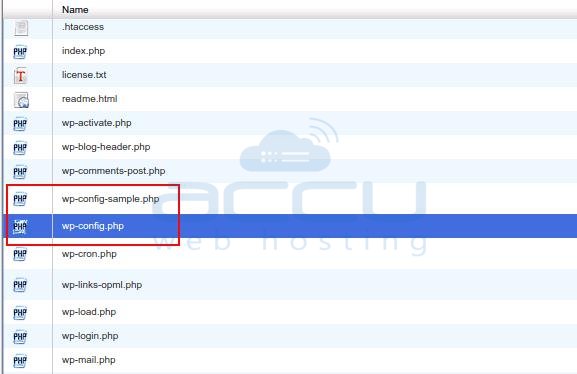 8. Now, create a Database and Database user from cPanel.
Make sure you assign full permissions to the database user. Keep the database name, username, and user password handy, as you will need these details in the next step.
9. Edit the wp-config.php file and replace the database name, username, and user password.
    Save the changes.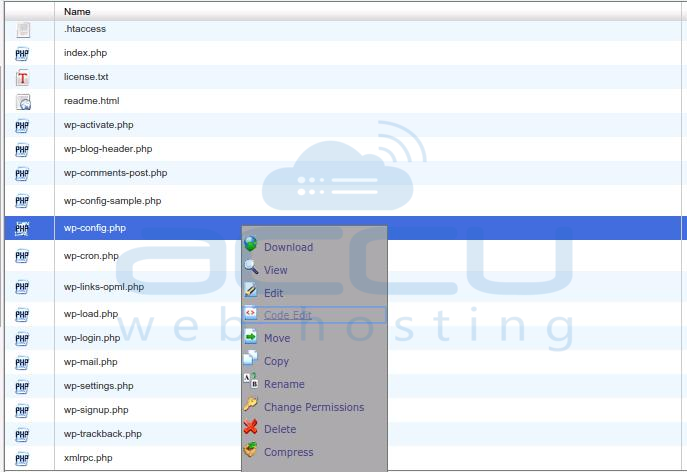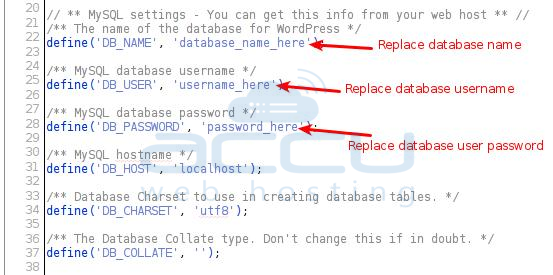 10. Visit your website page, and you will get the installation screen as shown in the following screen –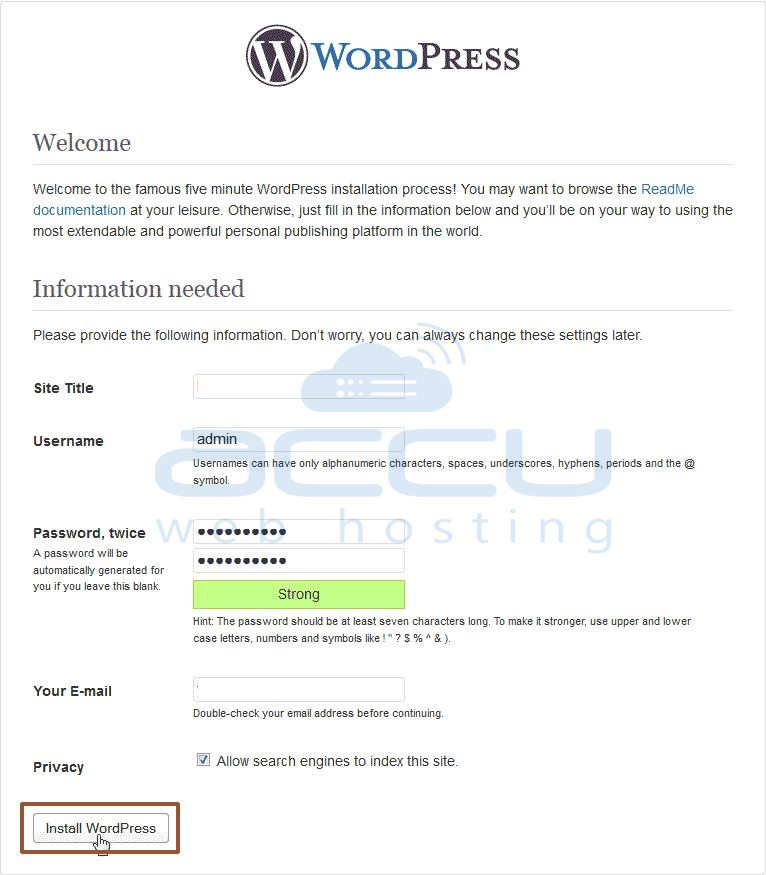 11. In this screen, enter the Site title, username, password, and email address for WordPress Dashboard admin login.
12. Click the Install WordPress button.
13. Once WordPress is installed, you will receive a Success pop-up. 
14. You can log in to the WordPress Dashboard by clicking Log in.