Your domain's MX records must be set to the following MX records to enable SpamExperts email filtering service – 
mx.spamexperts.com (priority 10)
fallbackmx.spamexperts.eu (priority 20)
lastmx.spamexperts.net (priority 30)
Note
By setting up the MX records, you would be using external MX records; this would not affect your email functionality if you are hosted under Windows Shared Hosting or Windows VPS Hosting. 
On the other hand, if you are hosted under a cPanel server, either Shared Web Hosting or VPS Hosting, you will need to perform the following steps to ensure your email service is not interrupted –  
Log in to your cPanel account (

https://your-domain.com/cpanel

).


Under the

Mail

section, click on the

MX entry

option

.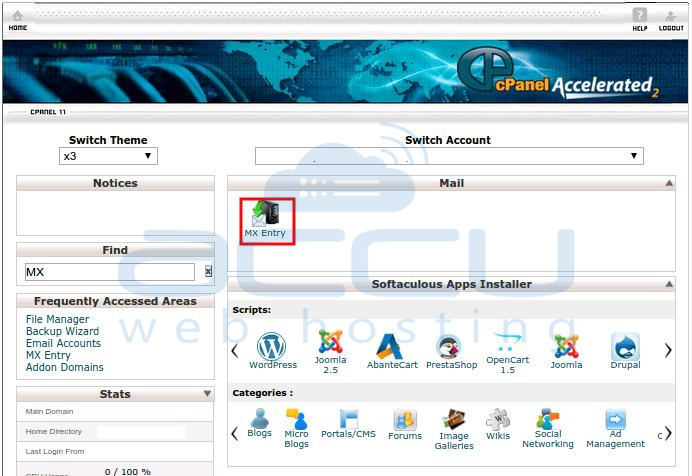 3. Under the Email Routing section, you see the default option selected as Automatically Detect Configuration.
4. You need to change it to Local Mail Exchanger and click the Change button.