TXT record allows a domain administrator to enter text into the Domain Name System (DNS).  You can have multiple TXT records for a single domain. 
Here is an example of a TXT record:
| | | | |
| --- | --- | --- | --- |
| test.com | Record type: | Record value | TTL |
| @ | TXT | v=spf1 ip4:1xx.xxx.xxx.xx7 ip6:2xxx:dxx8:xx:xxxx:xx71:xxx8:xxxx:851e include:test.com -all | 32600 |
Please refer to the following steps to add the TXT record to your DNS.
1. Log in to your VPS via RDP.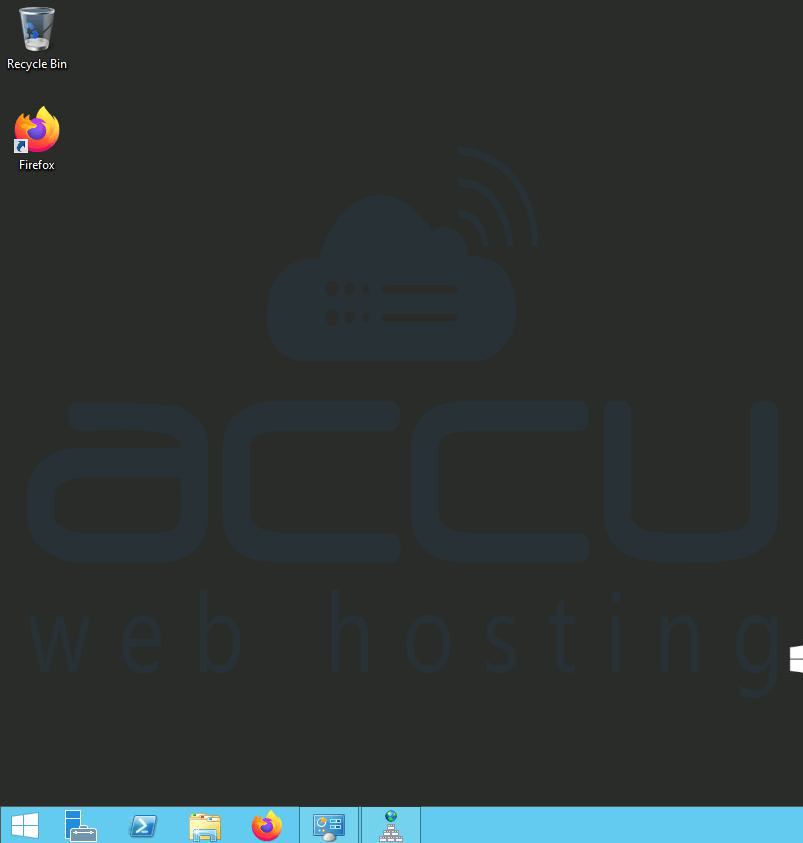 2. Click on Start >> Administrative tools.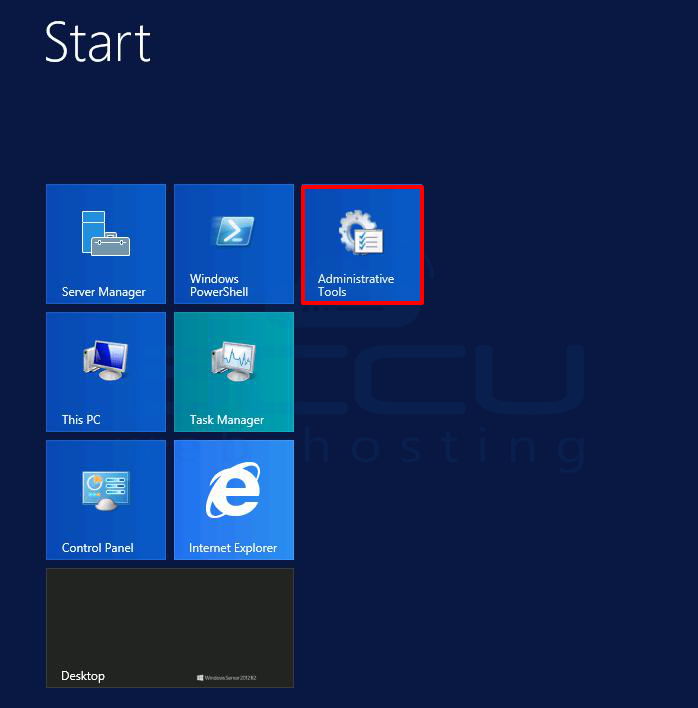 3. Double-click on DNS.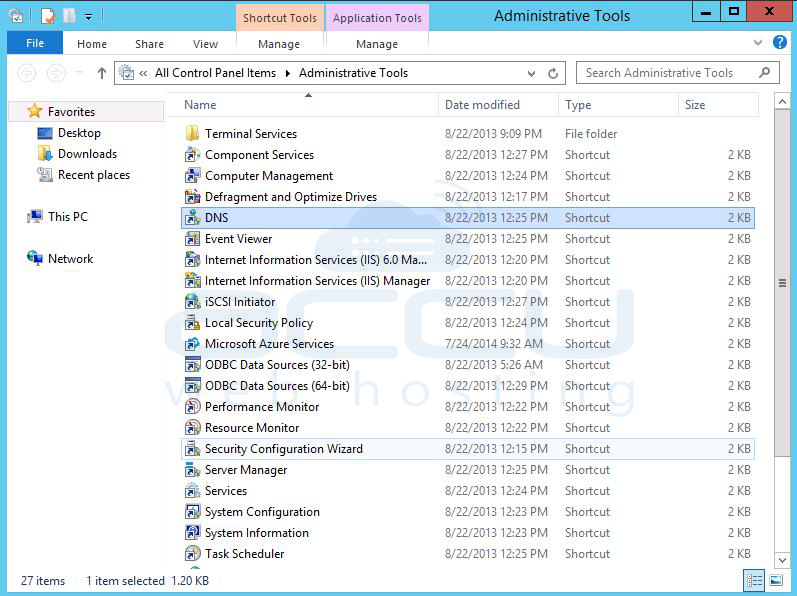 4. Click on the forward lookup zone and select the domain name.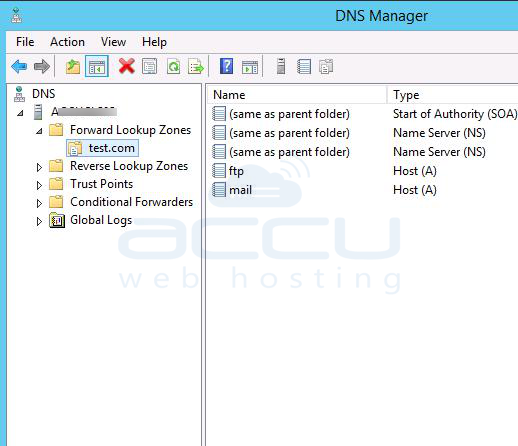 5. Right-click on the blank space and click on the other new record.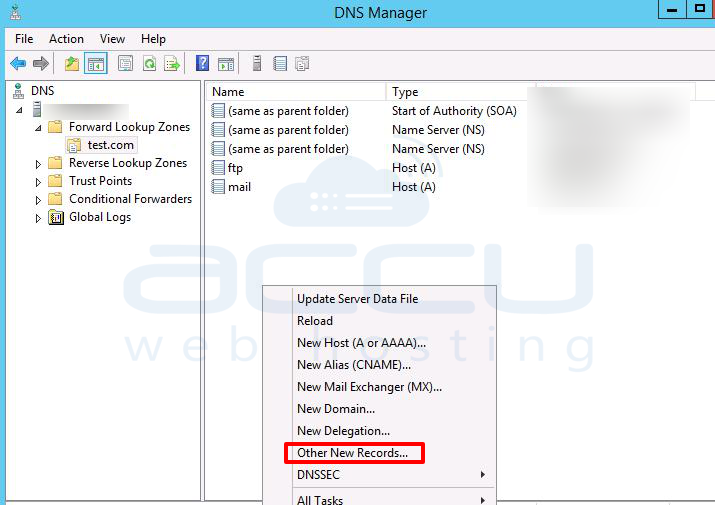 6. Select TXT Record from the drop-down and click on Create Record button. 


7. Here, we are not adding any record type for the SPF record. We will add the record value and hit the OK button.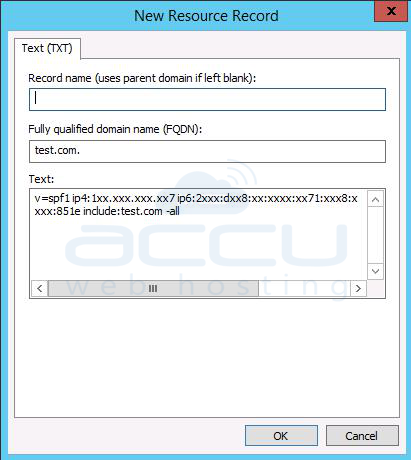 8. This is it. The TXT record is added successfully.