Following are the steps to add a user in Centos Web Panel
Login to CWP.


Expand User account >> Click on New Account. It will open a new account Dialog Box.




Enter All below details and click on Create Button.


Domain name: Your Domain name


Username: Required Username


Password: Your Password Admin Email: Your Email account


Server IPs: Server Ip Address


Package: choose a package


Reseller: Tick if you want to make user as reseller


Inode: set ionde limit


Process limit: add the number of processes for an account


Open files: Limit number of open files for account


Additional Options: Select as per your requirement.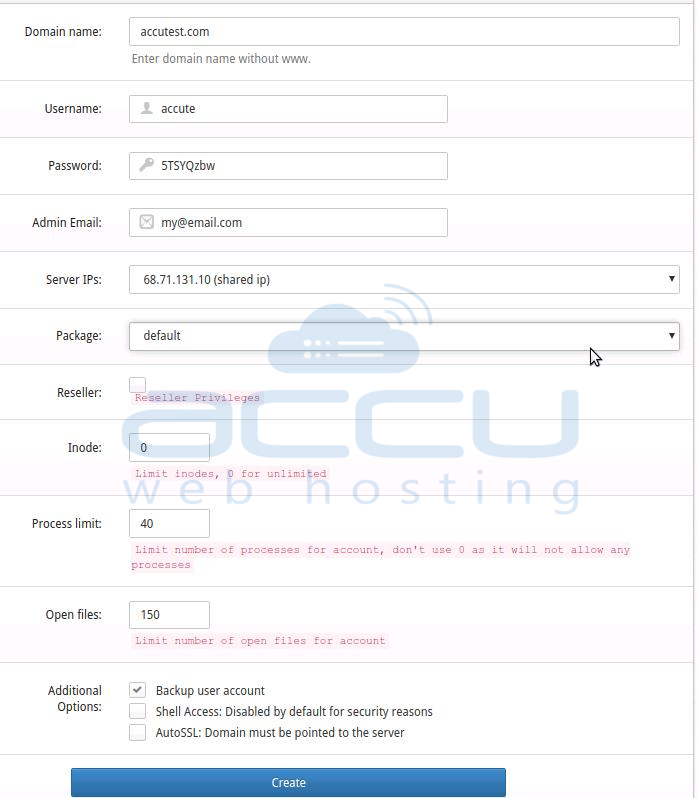 Hit Create Button.


It will create a user account in CWP.