Following are the steps to generate CSR Key.
Expand Security from the sidebar.


Click on SSL Generator.




Enter the below Details.


Common Name (Domain) : Enter your Domainname


Country Name (Code) : Enter 2 Digit Country Code


State Or Province Name : Enter State/Province Name


Locality Name (City) : Enter your City


Organization Name : OU Name


Organizational Unit Name : Enter OU Unit


Email Address : Enter Email Account


Valid Days (default 365) : Keep 365 Days as it is


Key Size : Generate 2048 bits CSR Key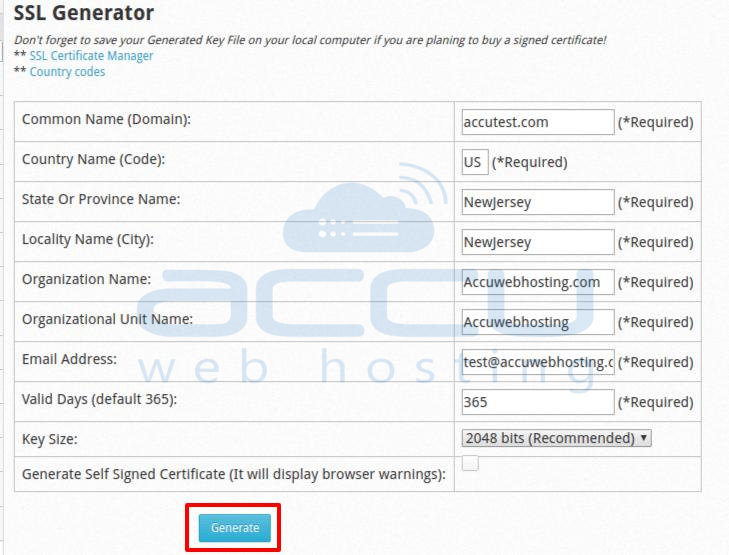 Click on SSL Generate Button. It will generate CSR and Private Key as below. Copy CSR and Private Key at Safer Place and use CSR to purchase SSL Certificate from SSL Vendor.






Once you purchase SSL Certificate, Search and click on SSL Certificates from Navigation.




At Module SSL Certificate, Click on Manual Install. Select User and Domain from DropDown. Selecting Domain will propagate Private Key automatically. Enter Certificate and CA Certificate in respective boxes and Hit Validate Certificate.


          SSL is installed on your Domain. You can verify it from a third party SSL checker tool.