Dropbox is easy-to-use Cloud storage and File file-syncing Service. It allows you to share and access your photos, docs, videos, and files from anywhere.
Windows VPS
users can also install dropbox on their server to share the files.
Note that we allow dropbox to be installed in Windows VPS, only with the 
LAN Sync
option disabled. When the LAN Sync option is enabled, VPS consumes excessive bandwidth and generates unusual outgoing UDP traffic on port 17500. Follow the below instructions to disable the LAN Sync feature in the Dropbox client.
1. Connect to your VPS via Remote Desktop.
2. Click on the DropBox icon located at the bottom right of the taskbar.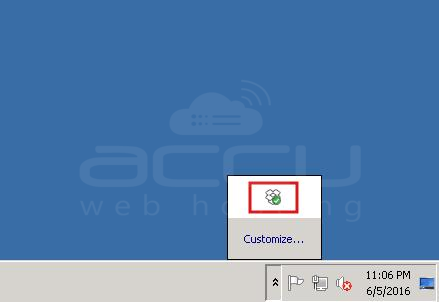 3. On the next screen, expand the gear icon and click on the Preferences option.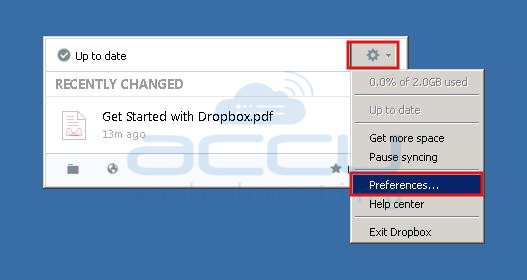 4. On the next screen, select the Bandwidth tab.
5. Under the Lan Sync section, uncheck the Enable LAN Sync option.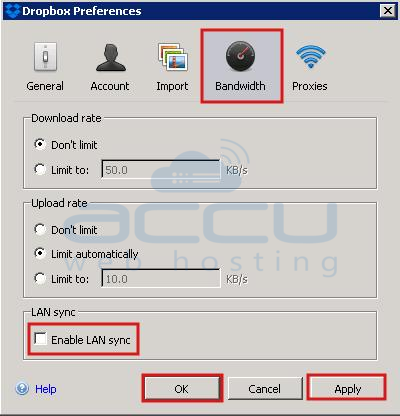 6. Click on Apply and then the OK button.
→ Looking to configure Dropbox backup with Plesk? Please refer to configure dropbox for more details.