This article will assist you in renewing your domain from DirectI Domain Control Panel. Please note that DirectI is one of the channel registrars of AccuWebHosting. You can perform the following steps to renew a domain at DirectI.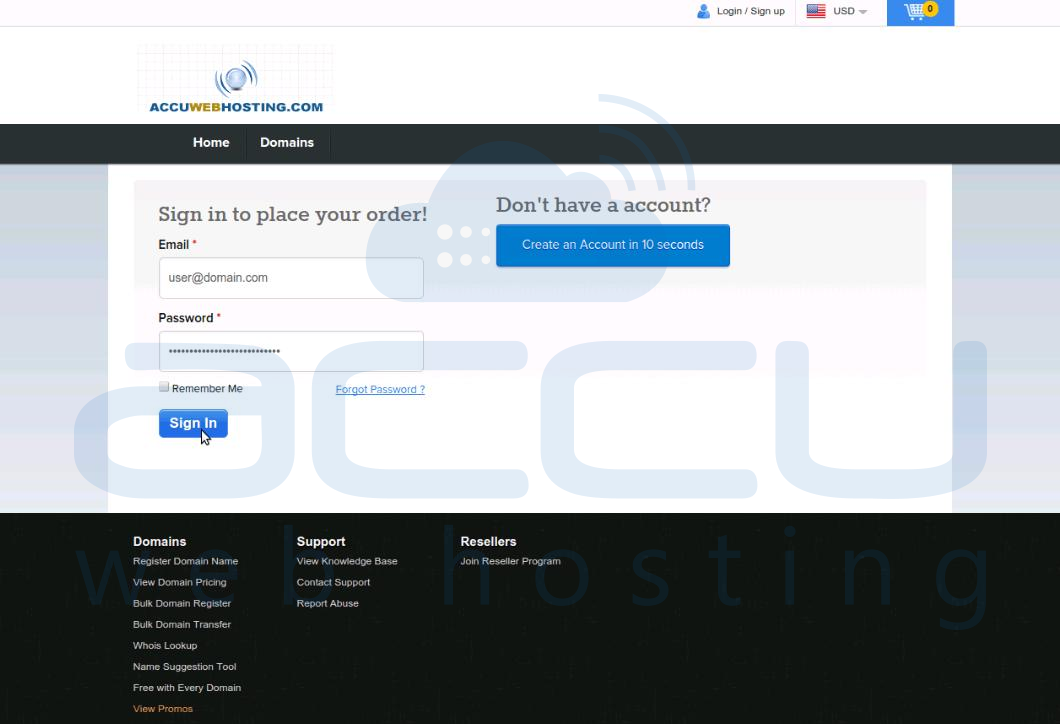 2. At the control panel home page, in the upper right-hand side corner, click on your user name. Click on My Account Link.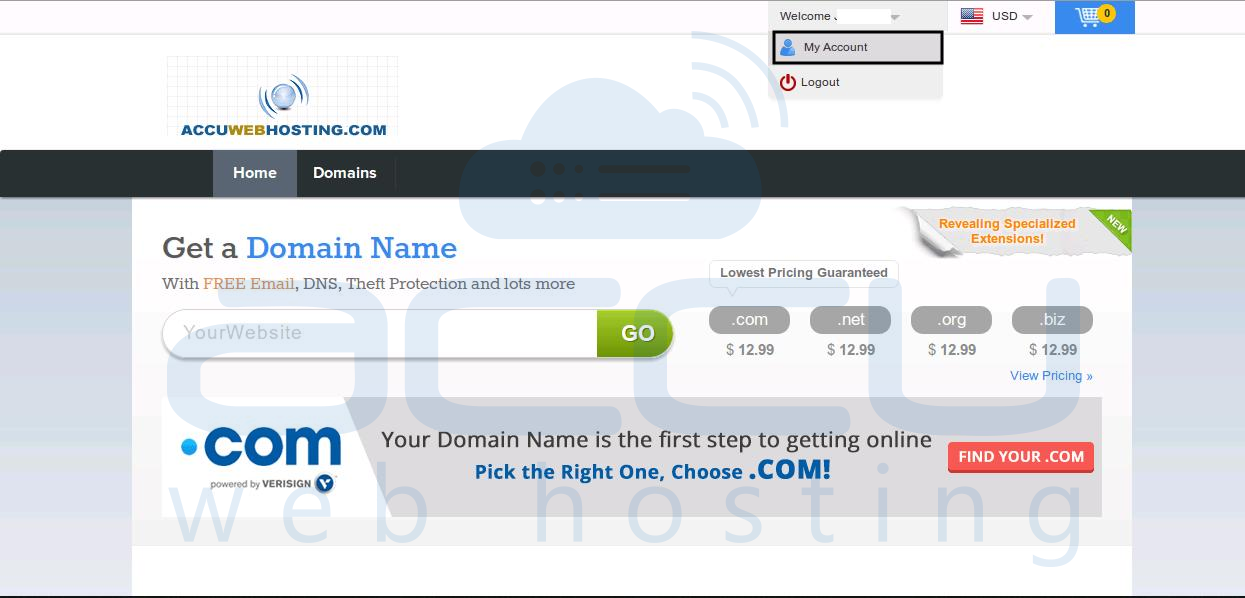 3. Under Manage Orders Menu, click on the List/Search Orders link.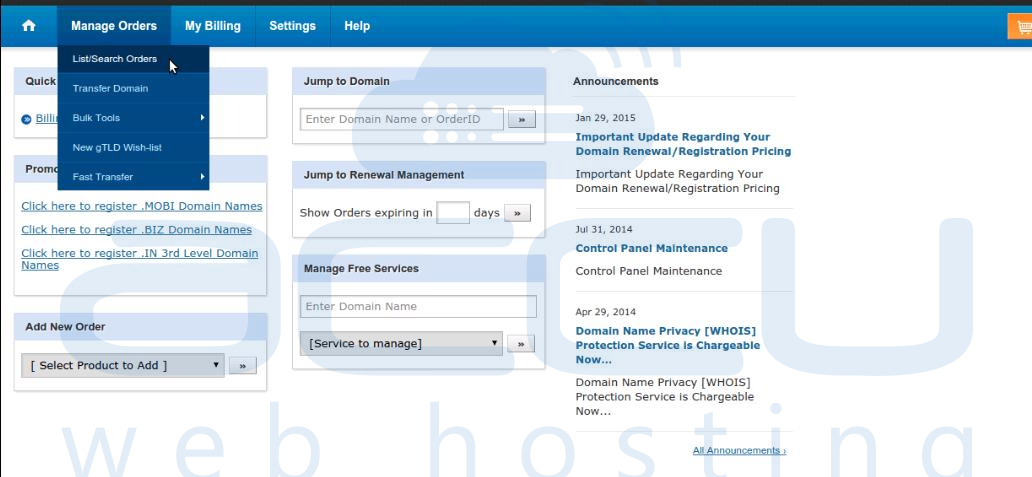 4. Click on the domain name you wish to renew. This will open the domain management page.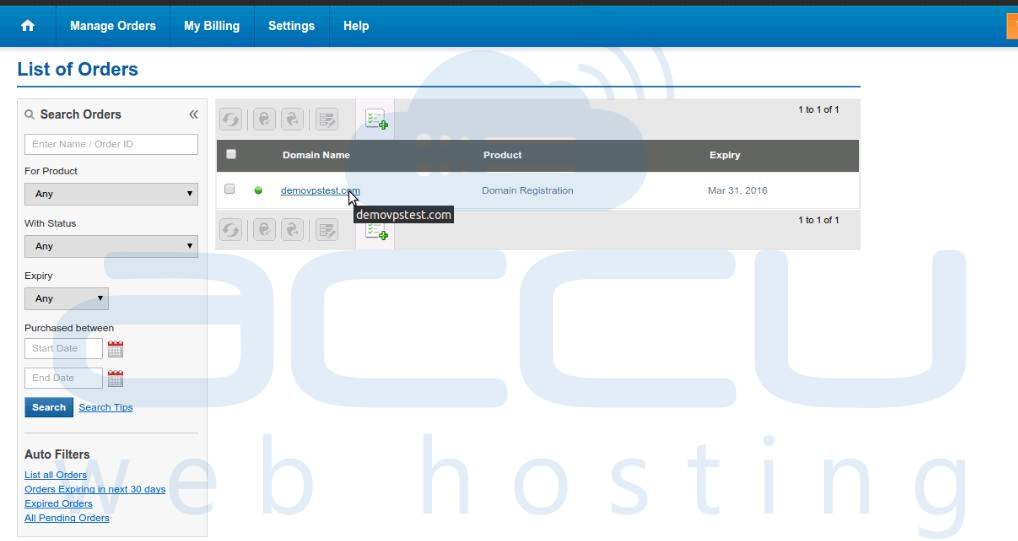 5. From the upper right corner, click on Renew button.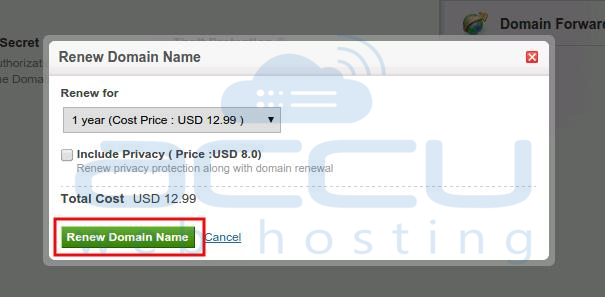 6. Choose the number of years for renewal and click on Renew Domain Name button.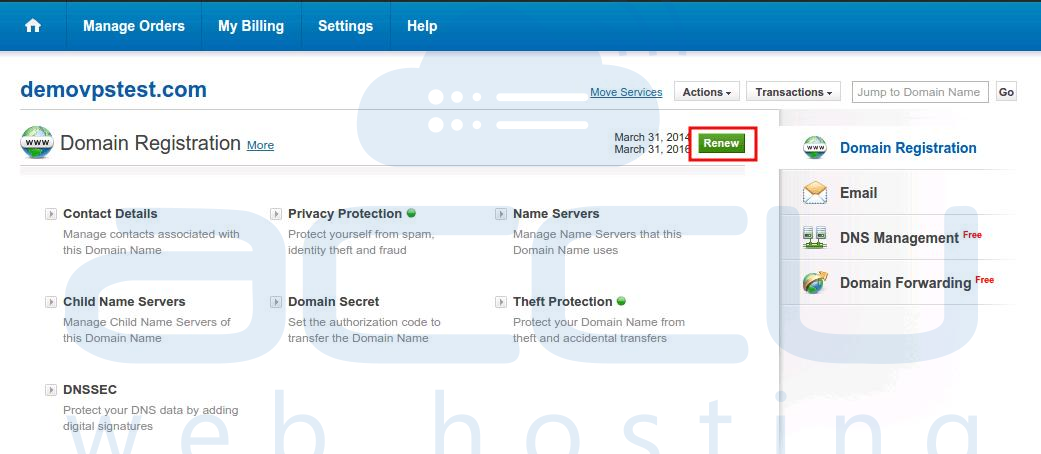 7. Now, start the process of making the payment
You can either add the fund to your account OR
You can make the payment through your Credit Card/Debit Card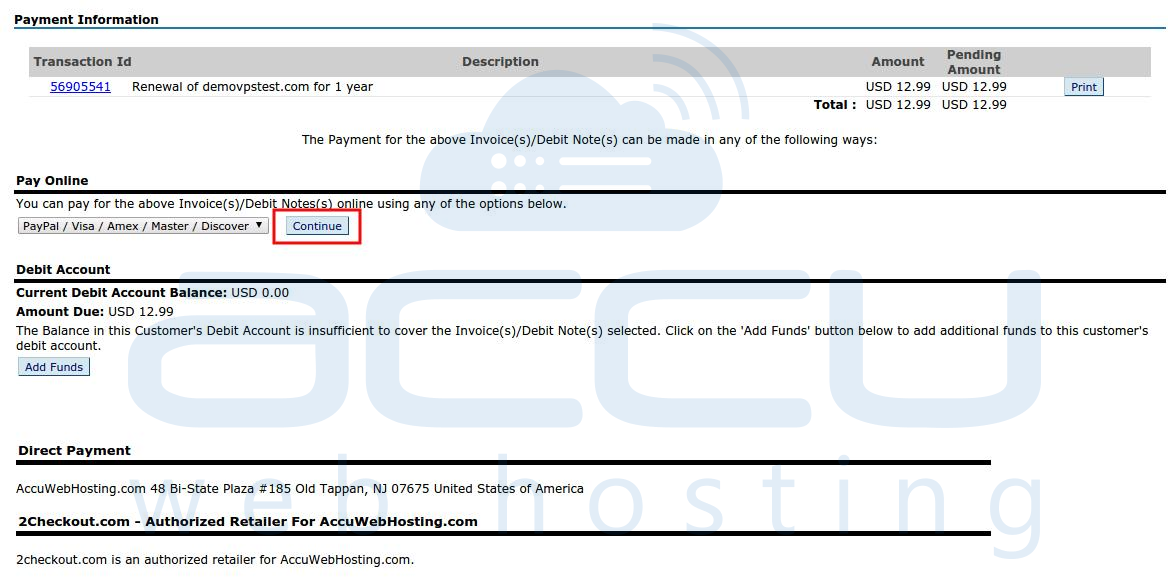 8. If you have enough credit balance in your account, you can simply apply your credit balance to renew your domain. Otherwise, you will be redirected to 2checkout.com and you will have to provide your CC details to make the payment.

NOTE: These steps are valid for domains registered from the URL domains.accuwebhosting.com.
---
→ Looking for nameserver-related help? Please refer to nameserver help for more details.
→ Looking to recover the domain from expired status? Please refer to Recover the Domain from Expired for more information.
→ Looking to reset the password of the DirectI control panel? Please refer to reset the DirectI control panel password for more details.
→ Looking to transfer the domain to any other company? Please refer to the outbound domain transfer for more information.
→ Looking to get an EPP code? Please guide to get EPP Code for more details.