If you have forgotten the password of your Accuwebhosting account, the below article will assist you in resetting it.
Step 1: Click on the "Forgot password" option to open the password recovery window.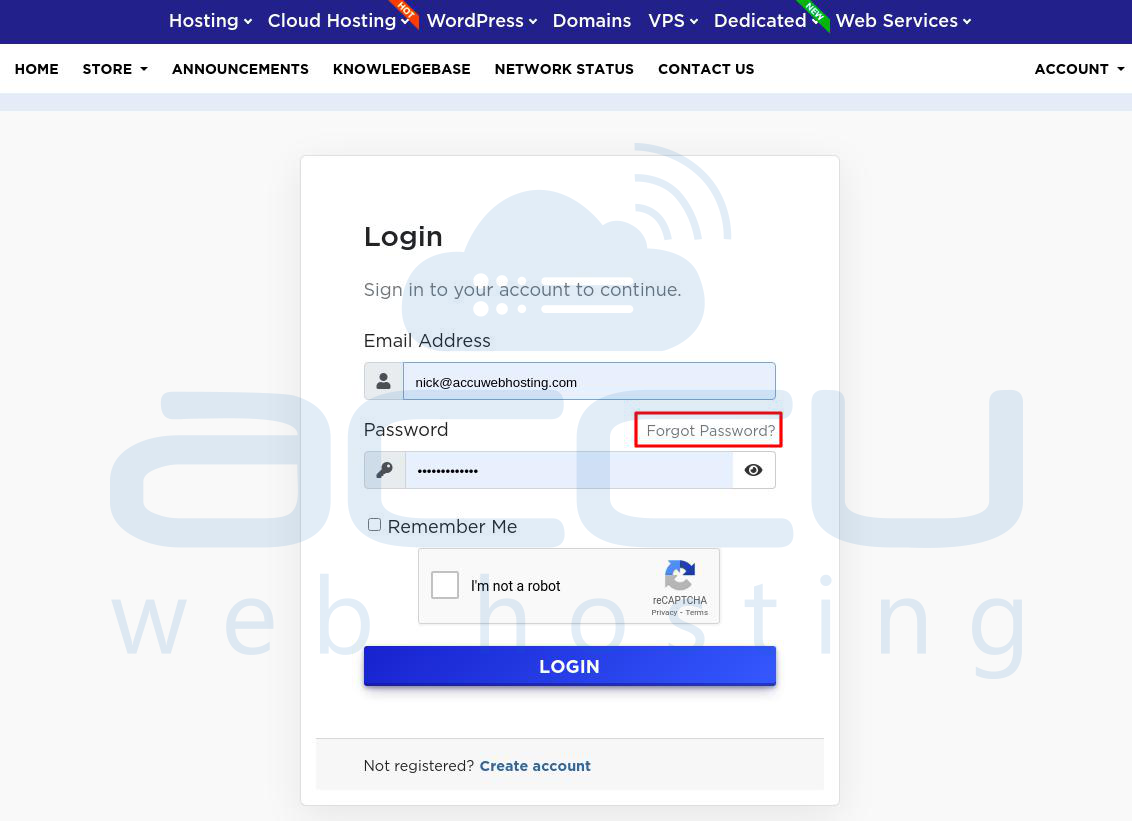 Step 2: Enter the email address associated with your Accuwebhosting account and check the box "I am not a robot." Then, click on the "Submit" button.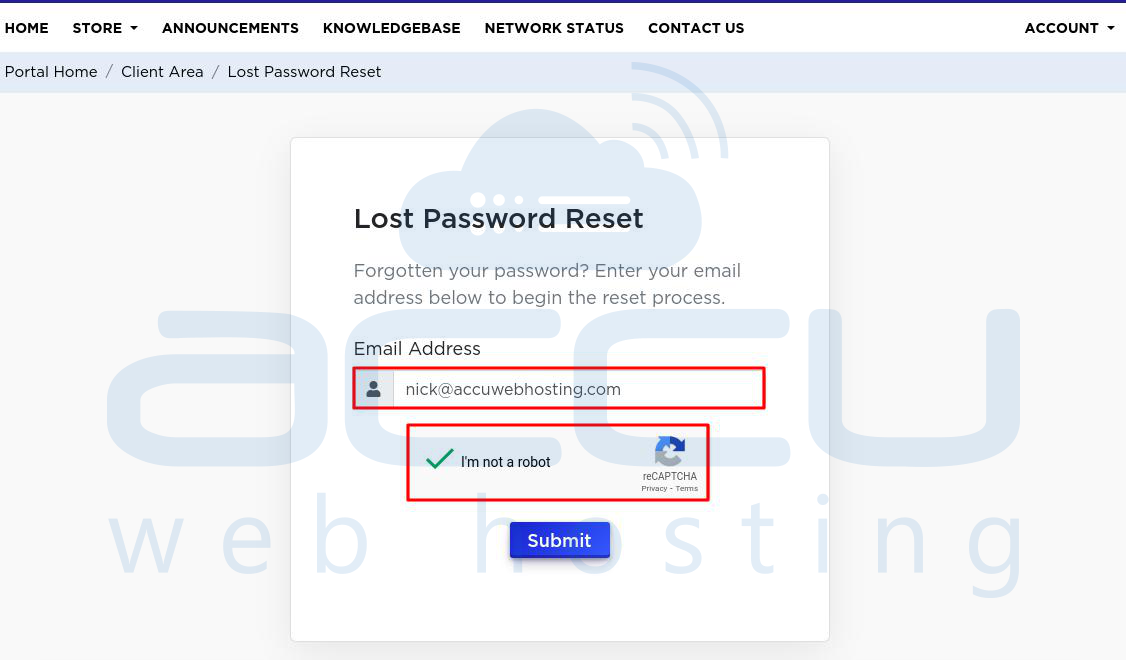 Step 3: After clicking "Submit," you'll receive an email containing a reset password link. Click on the link to proceed.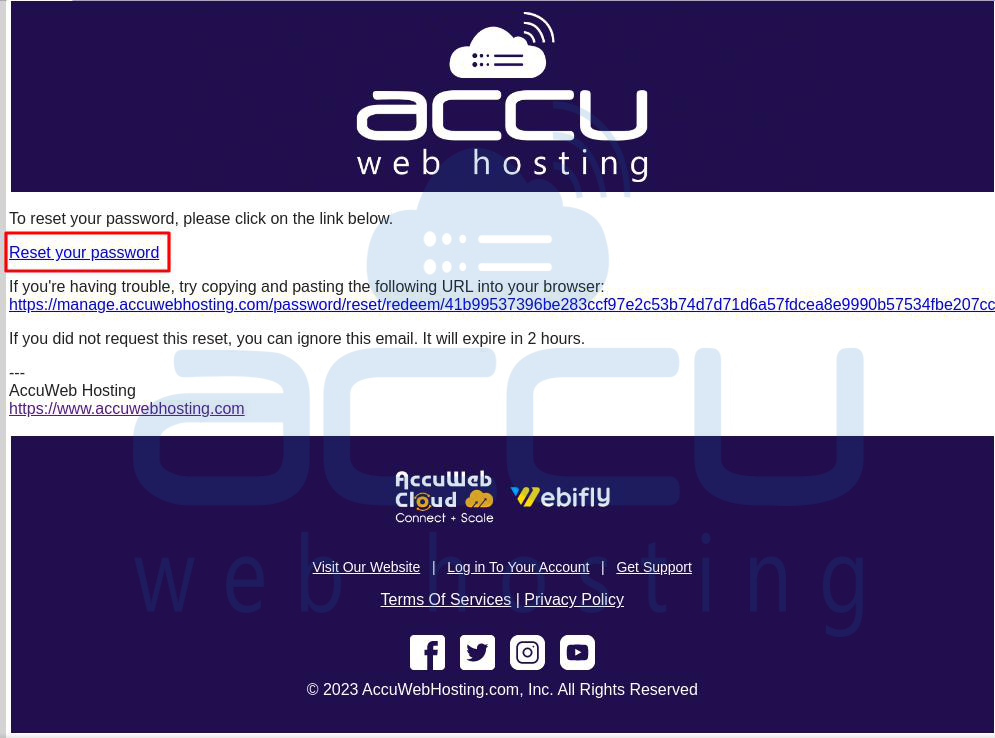 Step 4: You'll be redirected to a new page where you'll need to answer the security question you set up during account creation. 

Note: You wouldn't receive a security question if you didn't set a security answer during the account creation process with Accuwehhosting. In case you've forgotten your security question, you will need to raise a support ticket for assistance.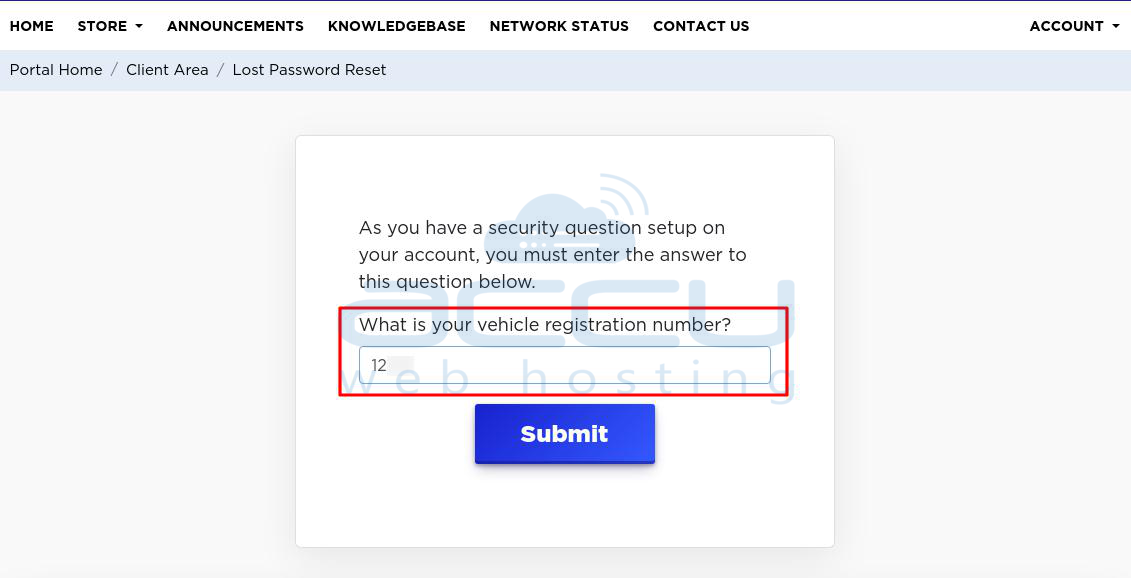 Step 6: Once you've successfully answered the security question, you can proceed to enter your new password. Click on the "Save Changes" button to finalize the password reset for your client area.
Step 7: When you click "Save Changes," your password will be changed, and a confirmation message "Password Reset Successful" will appear on the screen.
If you have two-factor authentication enabled, you'll need to enter the code in the designated field and click "Login" to access your account.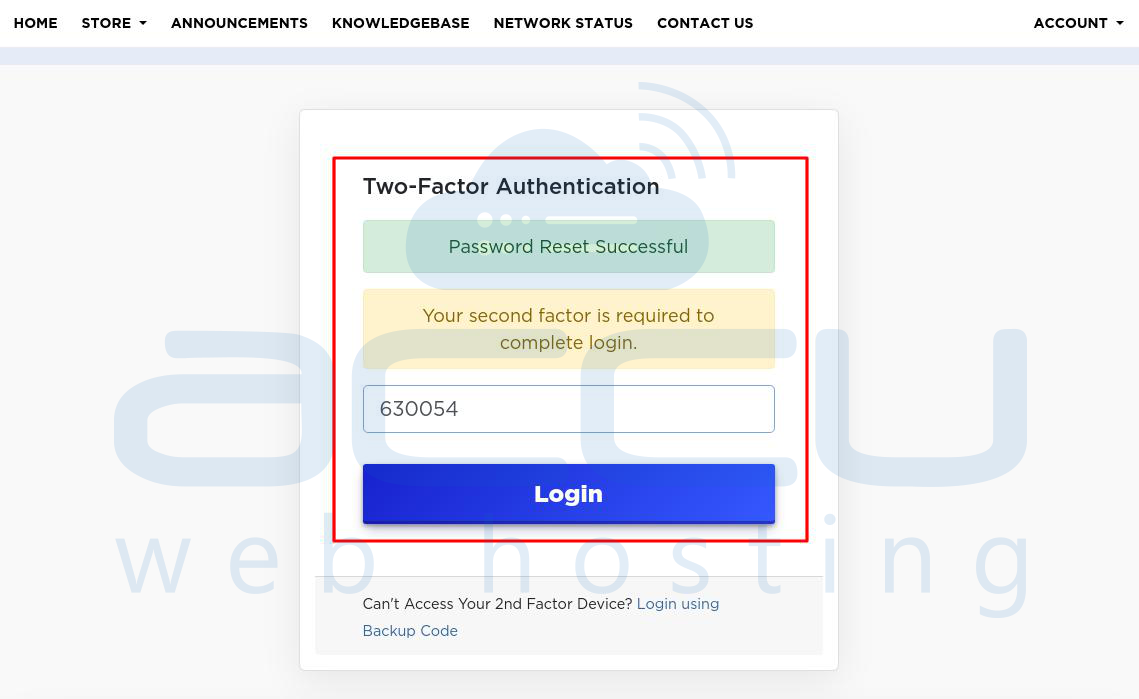 That's all.