Using the WordPress mobile app, any mobile device may be used to administer, manage, and maintain your WordPress websites. It stands to reason that customers would want to be able to administer their WordPress site via a WordPress app since, on average, 58% of site visits come from mobile devices.
The good news is that WordPress has a mobile app for all mobile devices, including:
Apple iOS,
Android,
Windows
Linux
Basically, WordPress' mobile app has you covered across all platforms.
Why Use the Mobile WordPress App?
WordPress enables you to generate and manage content unlike any other content management system. Wherever you are, you should be able to control all of this stuff on the move. This is especially useful for folks who travel frequently or are constantly on the go.
The WordPress mobile app will let you: If you operate a blog that needs frequent updates, you can:
Post Pictures
Make and Post Videos
Create blog entries
Control content and make updates
The WordPress app gives you all you need for on-the-go situations, although not allowing for full website management.
The WordPress Mobile App can be accessed
Before you launch the app, sign in or sign up, and carry on with your business, you should keep a few things in mind. You must first download the WordPress app on your smartphone. See more below on that.
The WordPress mobile app is made to be touch-friendly, mobile optimized, and intuitive even if the WordPress platform itself functions excellently on mobile (if you wanted to view your site on a browser).
As a result, utilizing the app is incredibly simple.
Finally, you will notice a few different login/signup options when you first start the WordPress mobile app on your smartphone.
installing the WordPress mobile application
The WordPress app must first be downloaded and installed on your preferred device.
Open the app after installation is complete. You will have a few options for signup and login that you can select from. Both a "Log In" and a "Sign Up For WordPress.com" button will be visible.
You must install and activate the JetPack plugin on your website before you can link it to the app website if your current website is hosted for free on WordPress.com.
1. Select "Log in by entering your site address to continue" from the menu. The following page will appear. Enter the URL of your website, then select "Next."
2. To access your website from the WordPress mobile app, go to the WordPress admin login screen and enter your login information. Then click "Next."
3. You will be directed to the "Connect Site" section, where your WordPress name will be shown at the top. Additionally, a list of all the websites you have on your network will be displayed. Click "Continue" after choosing who you wish to connect to.
4. You are now at your website's WordPress admin dashboard. You should see a list of every tool you have access to.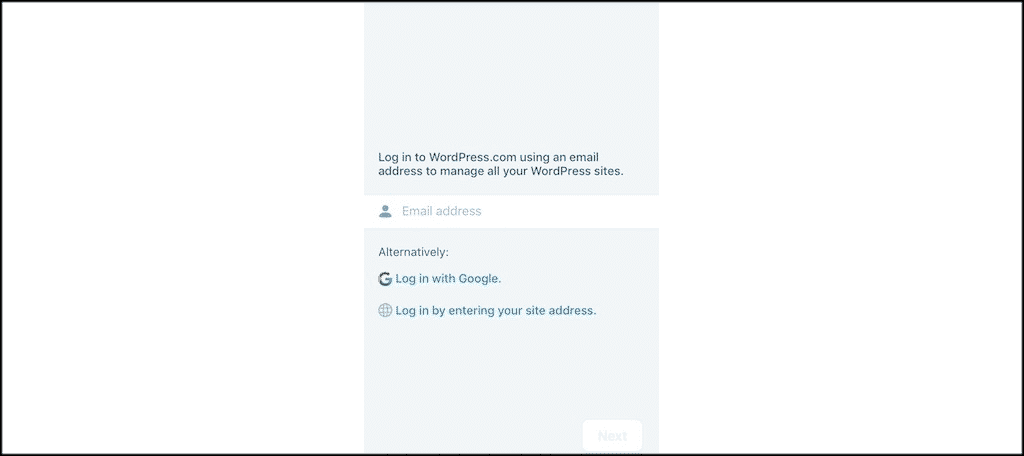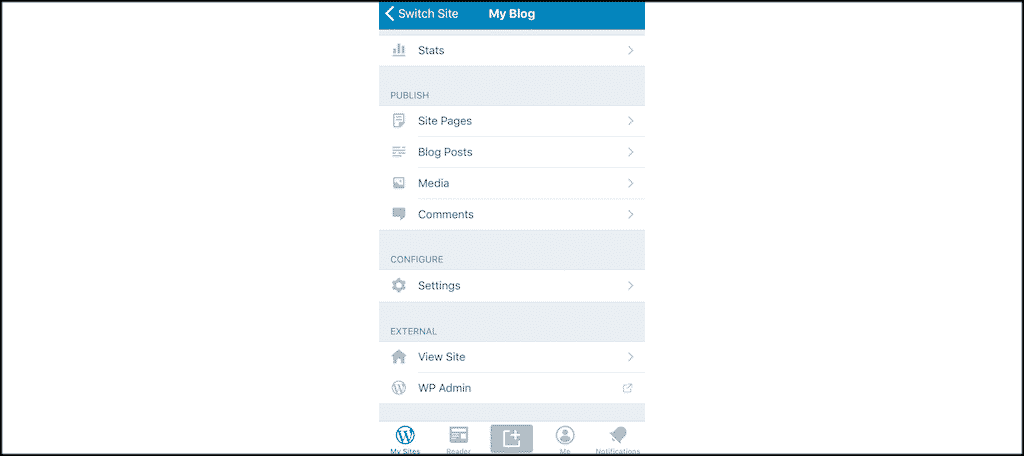 Can I fully operate my WordPress website from the app?
Unfortunately, using the app to manage your complete WordPress website is not an option. Although the app allows you to do quite a deal, you will still need to be using a computer or mobile device and a browser to view your website if you want complete access to everything.