Introduction:
Live chat support is one of the most important communication channels that allow users to interact with service representatives in real time.
AccuWebHosting provides live chat support to assist you with technical and sales queries you may have. With AccuWebHosting's chat support, customers can get assistance with technical and sales questions.
Any customer can initiate a chat in simple few steps to get any queries resolved related to our product. Please feel free to contact us via chat at any time. We are available 24 hours a day, 7 days a week, 356 days a year.
Kindly follow the below-mentioned steps to initiate a chat from our website.
1: Open our website https://www.accuwebhosting.com/ in browser(chrome/firefox etc)
2: At the bottom of the left side of the screen, you'll see a chat icon. Click on it to start a chat.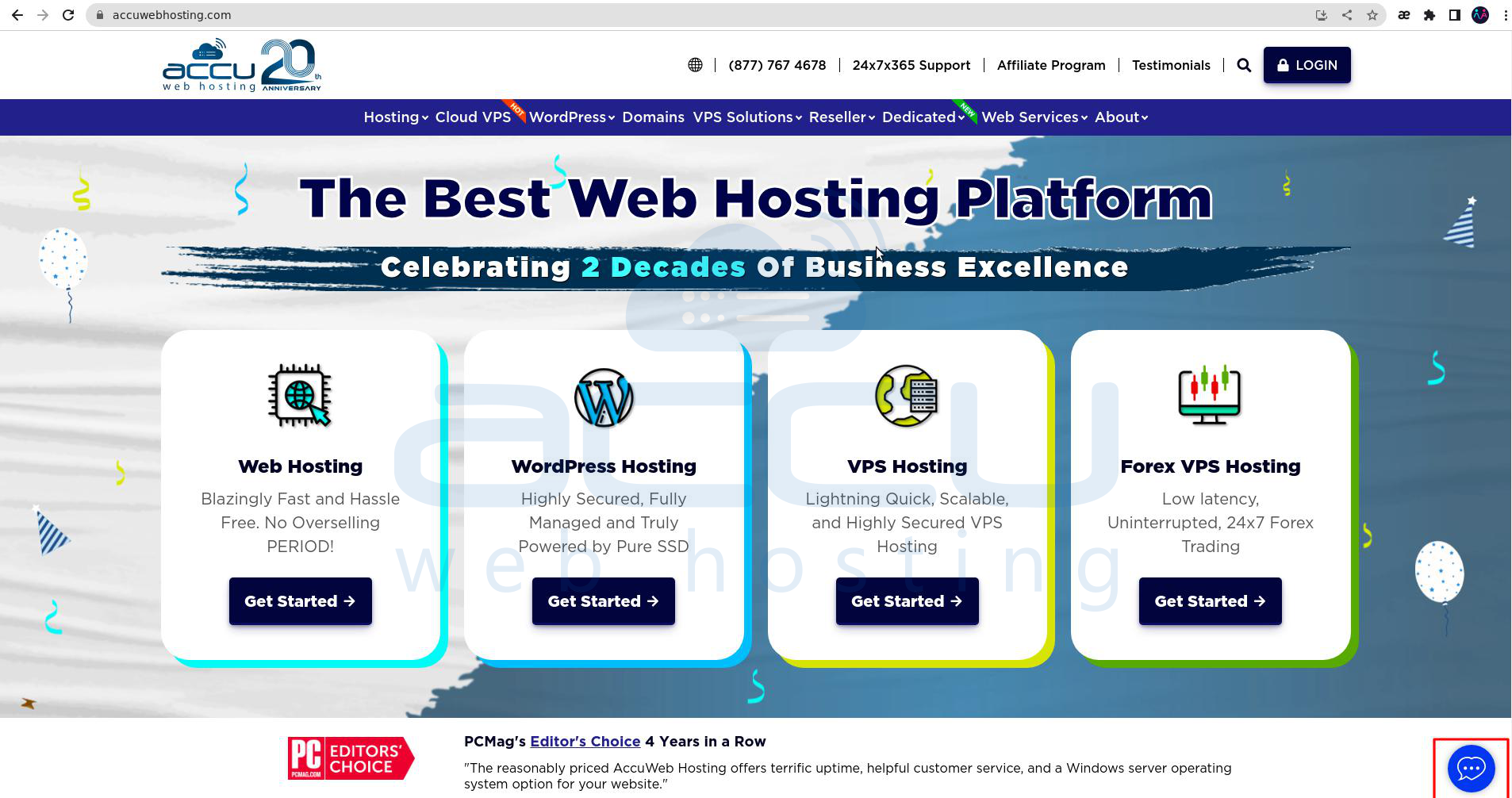 3: Type your questions and select the appropriate department.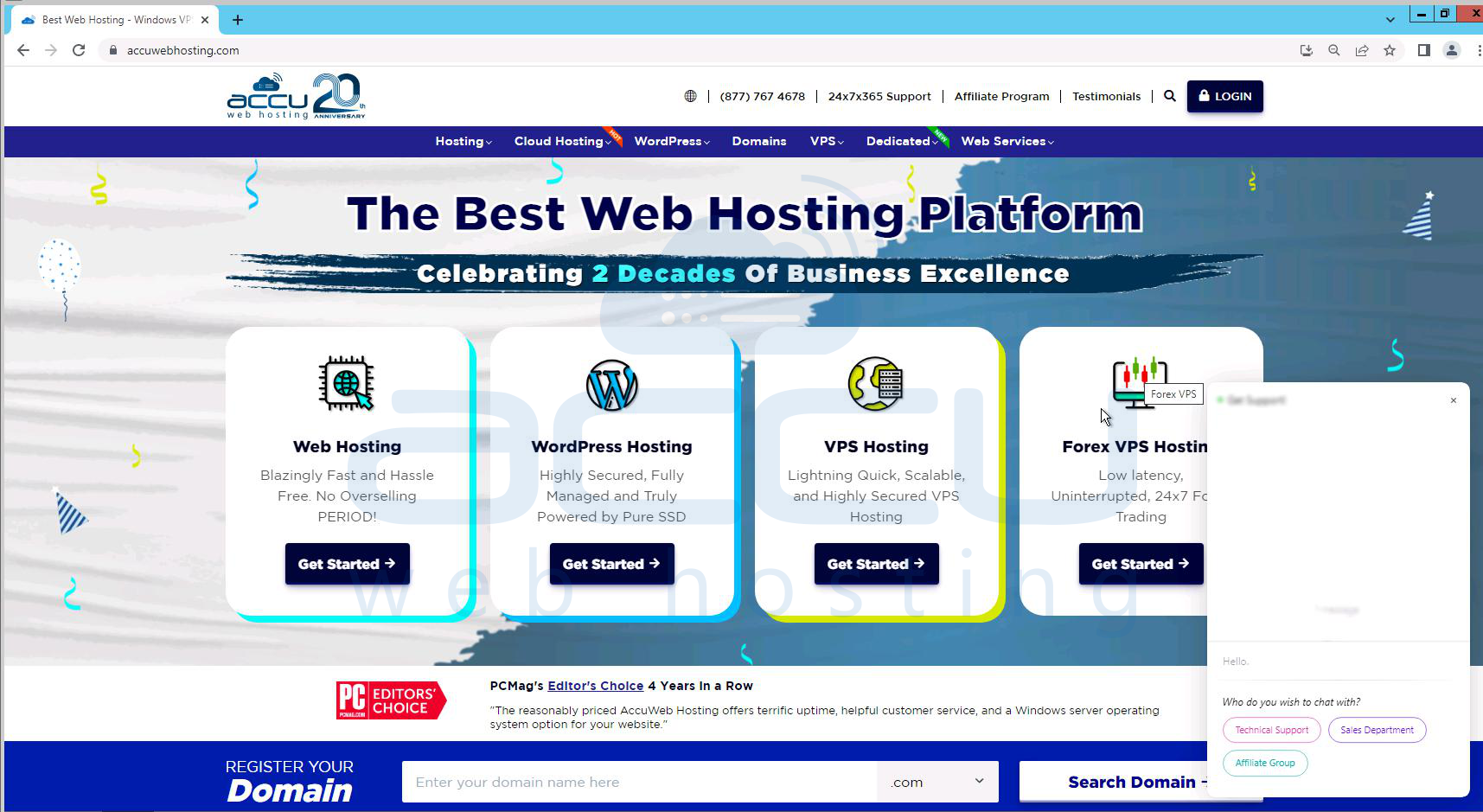 4: Enter your details (Name, email address, and phone number). After that, click on the check box and submit button.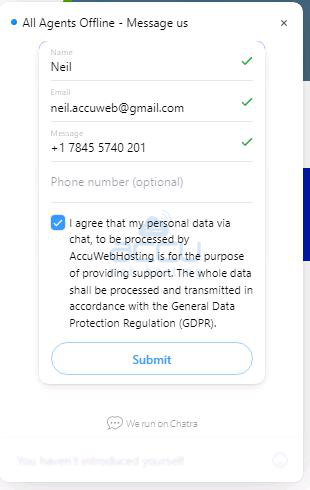 That's all. Now you can communicate with our team via chat.