Error logs can help us troubleshoot issues on our Website and identify potential problems. You can check website logs from the Event Viewer application. In Event viewer, Application/System Error Logs are generated by IIS (Internet Information Services) for each site hosted on our servers. Each file contains information about errors during a web request's execution phase.
Steps to find error logs for the Website on the Windows server.
Step 1: Login into your VPS.
Step 2: Press the Win + R button on the server. The Run dialog box will be opened.
Step 3: In the Open text field, type in eventvwr.msc and click OK. The event Viewer window will be opened.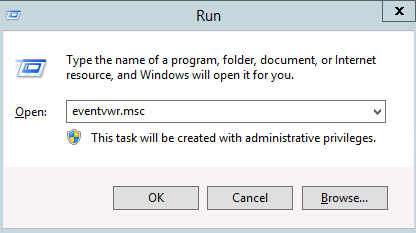 Step 4: Now expand the Windows Logs node.
Step 5: Select the Application node. You will see the application log.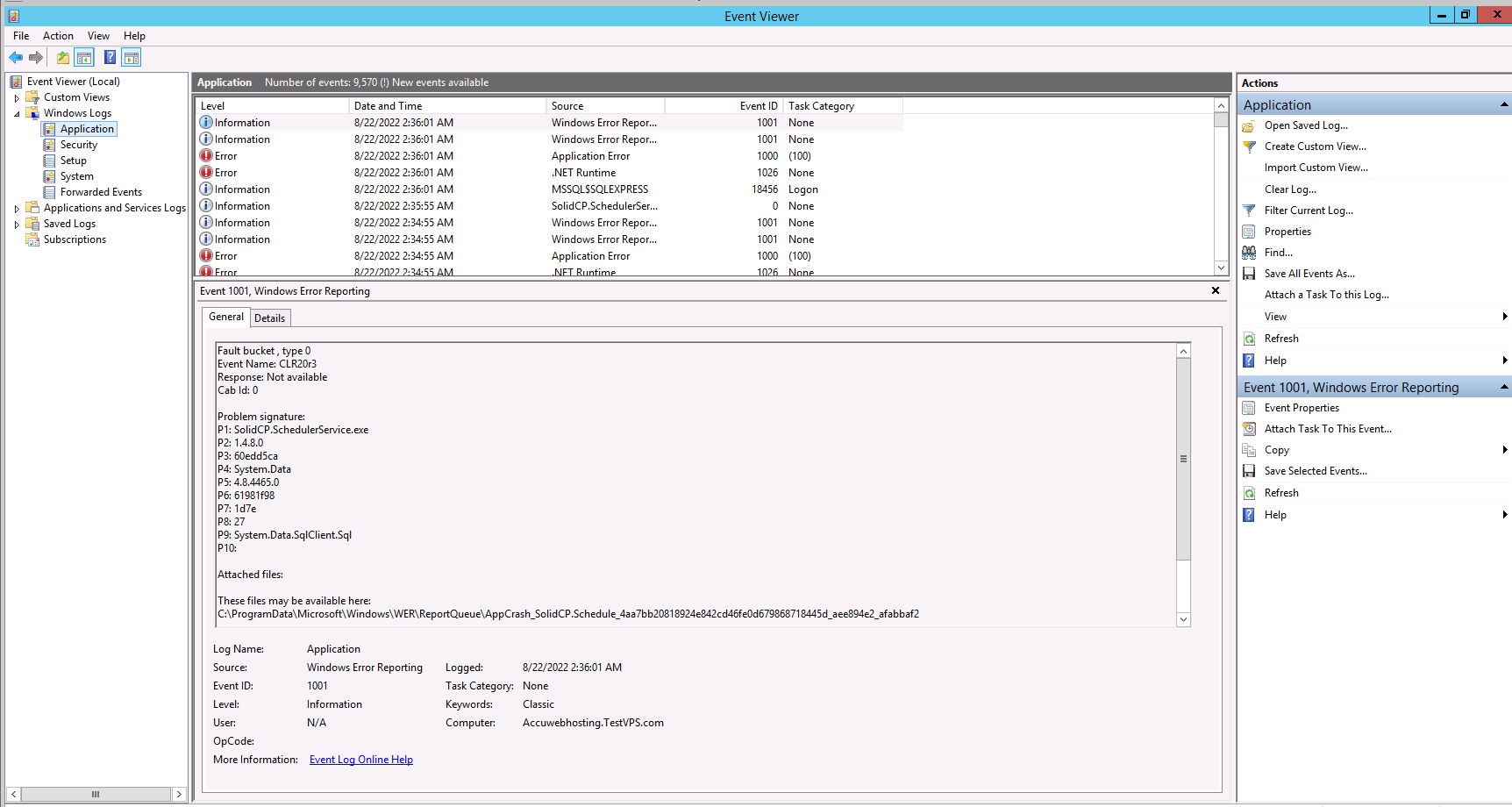 Step 6: Click on the find button under the action pane and enter the website name you wish to check the log.

Step 7: Now click on the Find next button. You will see all logs related to your Website.
1. What Is A Server Log?
Server logs are records of website activity. They are stored in a text file, allowing administrators to track software and user behavior. A server log can help identify potential security issues and may indicate if someone was trying to hack your site. In addition, they can provide valuable information about how visitors use your site and what pages they view. These logs record all requests sent to your Website over time. You can read them later using tools like Event Viewer. Event logs record activities performed by users, programs, services, and applications running on computers. These records provide valuable information about system errors, application crashes, and other unusual occurrences. When an error occurs, the operating system stores information about the problem in an event log file.
2. How Can You Use Server Logs To solve Your Website issue?
Server logs allow you to track several things. Depending on your Website's purpose, you may want to know how often someone visits your site, whether they're coming from specific locations, and what content they view. Tracking data helps website owners understand how visitors interact with their site. It can help them identify problems that need fixing and find ways to improve user experience.
3. What is an event viewer in Windows Server?
Event Viewer is system software that keeps track of any errors or events that occur while operating a Windows server. Event Viewer provides detailed information about the issue, including the affected components, the user who caused the problem, and the time when the issue happened.
The Event Viewer (EV) is a tool that can help IT professionals identify problems in their server environment based on what events occur at the time they happen. It provides real-time data about the state of servers, network devices, software applications, and user accounts. You can use the information provided by the Event Viewer to troubleshoot issues and improve performance and reliability. By checking the website log, you will be able to find the exact cause of your Website issue.
4. Why should I monitor my server's event logs?
Monitoring your server's event logs helps you understand how your system is functioning and whether any problems have been caused by malicious activity, such as hacking attempts or denial of service attacks. If you notice a particular event frequently occurring, you may want to investigate further to determine the cause before the problem becomes worse.
Conclusion: In this article, we have learned about how to check website logs on windows VPS. A variety of event logs are recorded by Windows and its applications. You can find and understand these events from the Event Viewer.
Now you have a better understanding of how you can find your Website logs and fix the issue easily by checking the event logs.
---