Rapid-Fail Protection is the method of preventing the application pool from getting into a continuous loop of crashing. This is useful when an application could overload the server. 
It is better to correct the application code to prevent crashes. Also, please be sure that you are using credentialed checks and that the "open port re-check" option is disabled.
How to edit rapid fail protection configuration settings:-
If you are using Windows server 2012,2008 etc...
1) Search and open IIS and open IIS.
2) Next, click on the application pool.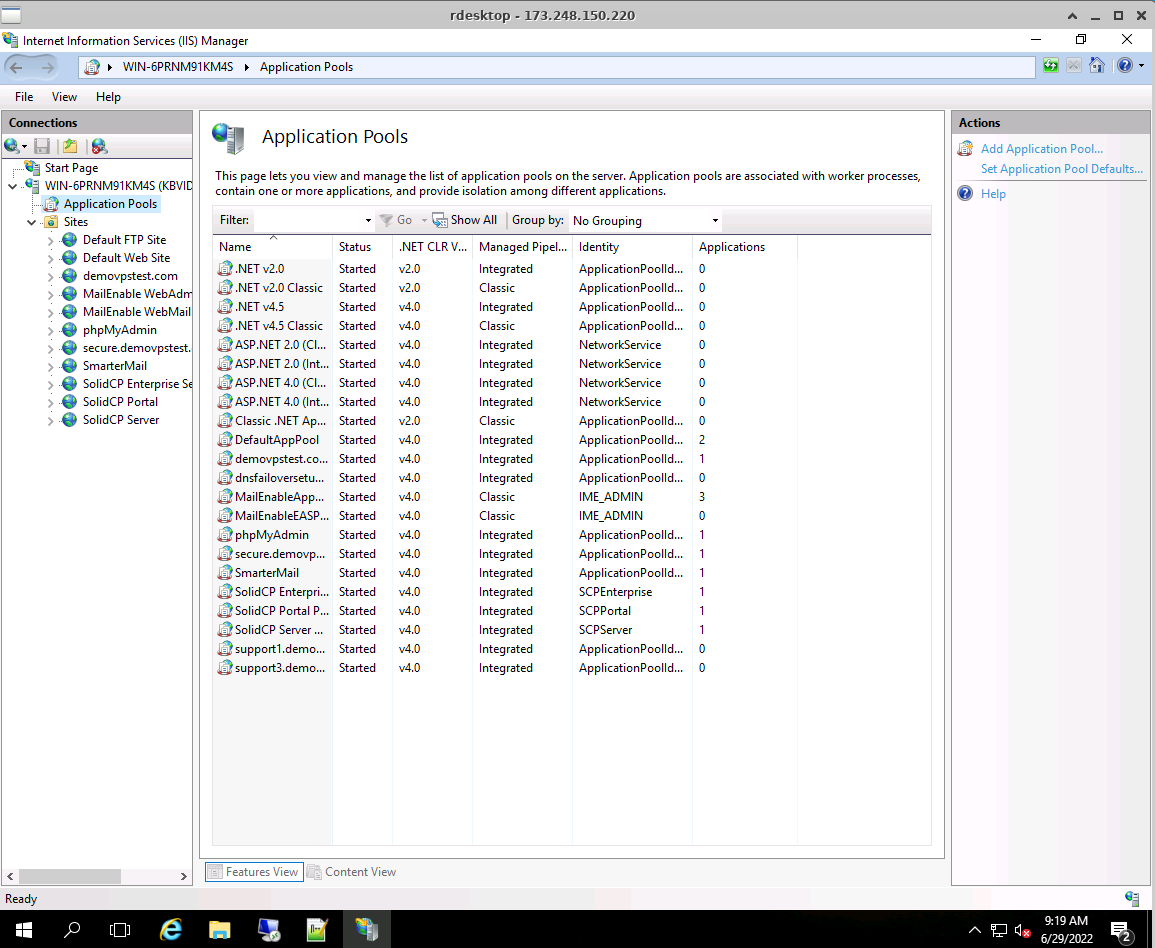 3) Click on which you want to edit. I have clicked on the default app pool.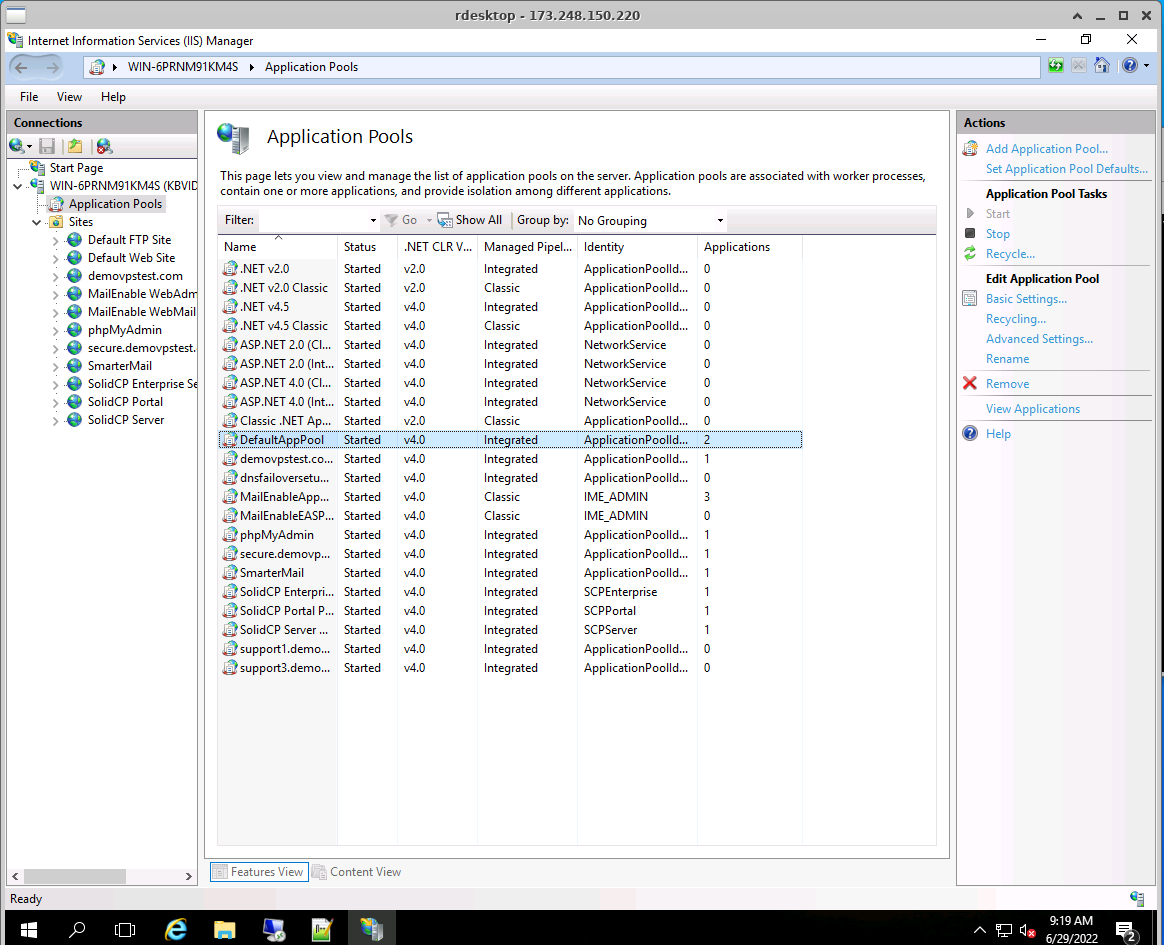 4) Now click on advances settings (on the right-hand side.)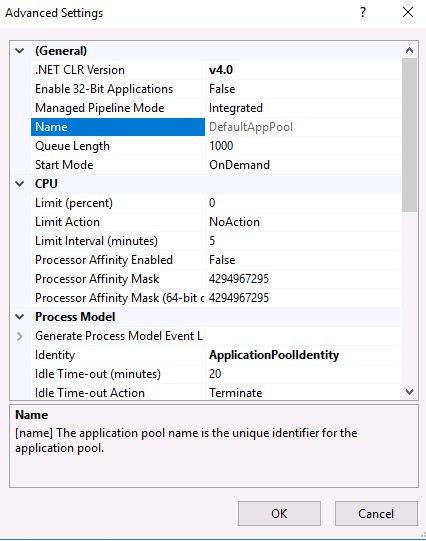 5) Scroll down and click on rapid fail protection.