You may face an issue where your emails are moving to the recipient spam box instead of Outlook Inbox. This issue occurs when your domain has a poor sender reputation, IP Address blacklisted at RBLs, or recent spamming activity. To overcome this issue, you will need to submit a request to Microsoft. Submit a Request Now. Once you submit the request, it may take 7-15 days to resolve the issue. Meanwhile, you can ask your recipient via an alternate way to set a rule to help them receive emails to Inbox instead of spam. 
Log in to your Outlook account. 


Go to the settings and click on view all Outlook settings. 


At the Mail option, select Rules >> Add New Rule.


Add below details on the rule page. 
Name of the Rule: It should be unique for each rule.


Add a Condition: Select From and enter the domain email account which emails are moving to spam.


Add an action: At the first drop-down, select the Move to option in the second box, select Inbox.


Check Run Rule now button if you want to apply this rule to existing emails. It will move all the emails sent from the selected email account from spam to Inbox.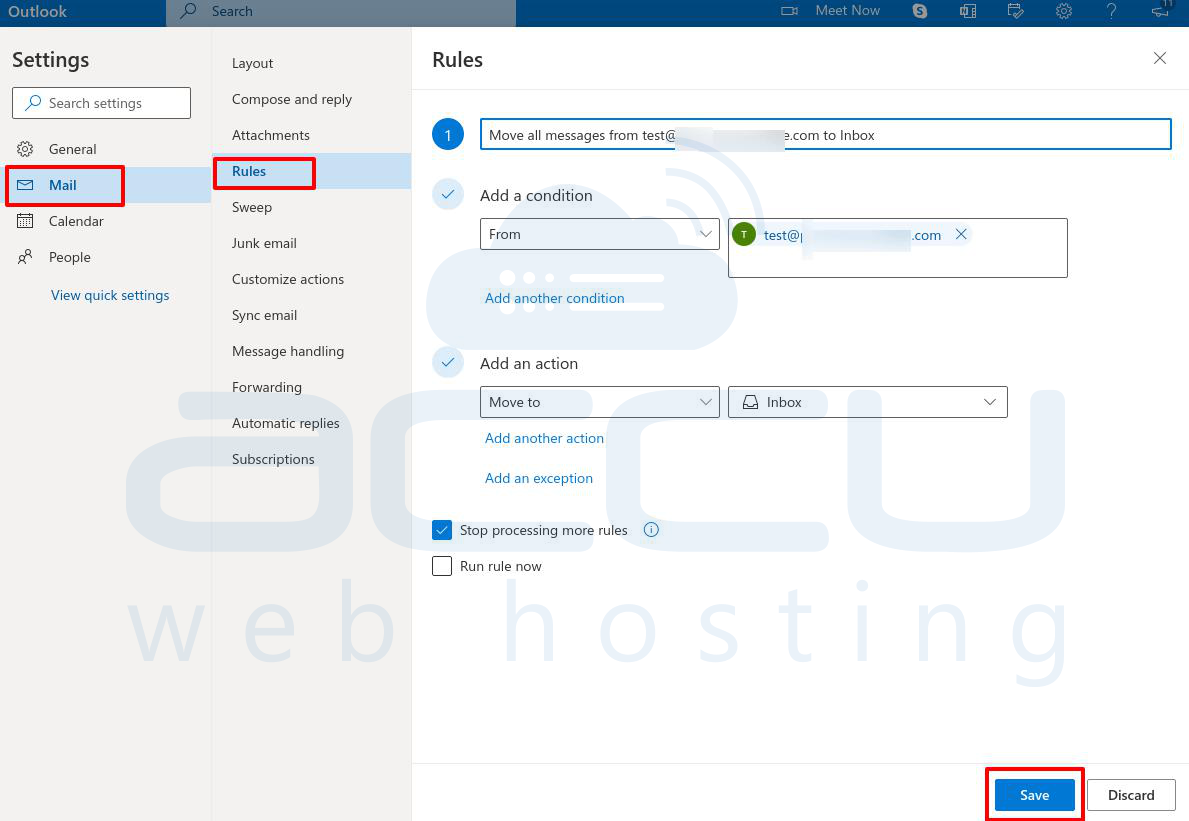 Finally, click on the Save button. Now, emails should move to Inbox instead of spam.