When you try to browse your website or its URL, web browser may show you "Reported Attack Page" due to following reasons:
Your website has been marked as malware or phishing site.

The sources of your website may be compromised.

Some files of website have been modified with malicious script/code.

This article will guide you on how to resolve this problem. Kindly follow below mentioned steps, in order to proceed:
The "Reported Attack Page" appears as illustrated in following image: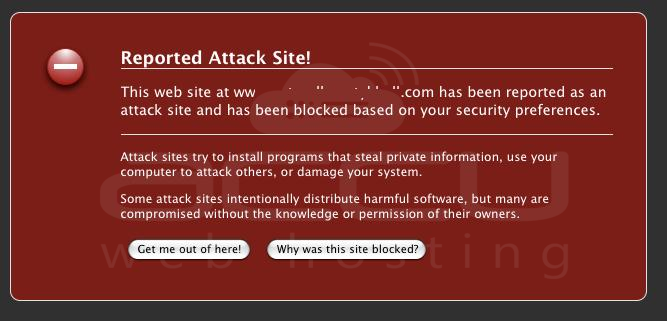 When malicious script were placed or some modifications were made in your website that may harm the visitor's systems, Google cannot alter them in the website, rather they can only give you an alert they detected potentially malicious scripts on the website. In this case, first of all you will need to clean and secure your hosting account before submitting a reported attack page removal request in Google.
Please refer to below mentioned steps, in order to clean and secure the hosting account:
Secure all accounts [E.g. FTP]; using which the script/code for the website is uploaded with strong passwords. Secure all mailing accounts, if mails are sent using contact page(s) of website with strong passwords.

Check the script/code of website with the help of its developer; scan it at your local system by some sort of antivirus applications.

If website is hosted in the system [especially from IIS], scan that system also. It is also recommended to schedule a scan at regular interval in this case.

Once, this has been done and you are sure about the actions taken, kindly file a delisting request from your Google Webmaster account. You can also refer to below mentioned URL for the same:
It is required to verify site ownership prior to request a site review. Once, this has been done, kindly follow the below mentioned steps:


Sign in to Webmaster Tools with your Google account.

On the Dashboard, select the site you want.

On the Overview page, click Request a review and follow the instructions.
You can also refer to below mentioned URL for more information :
---