WSUS is used to automatically download windows updates files on the Microsoft Windows Server 2016 locally. The remaining servers in your network will download the files directly from this server instead of directly from the Internet. As windows update is downloaded locally, the process will be faster, and you will save Bandwidth as an additional benefit.
All your servers will have updates automatically, and it will also ensure that all the updates will be delivered from a central location. It can also provide information regarding the server which has pending windows updates.
Step 1: Install WSUS on Windows Server 2016 :
1. Log in to your Server and click on the Server Manager.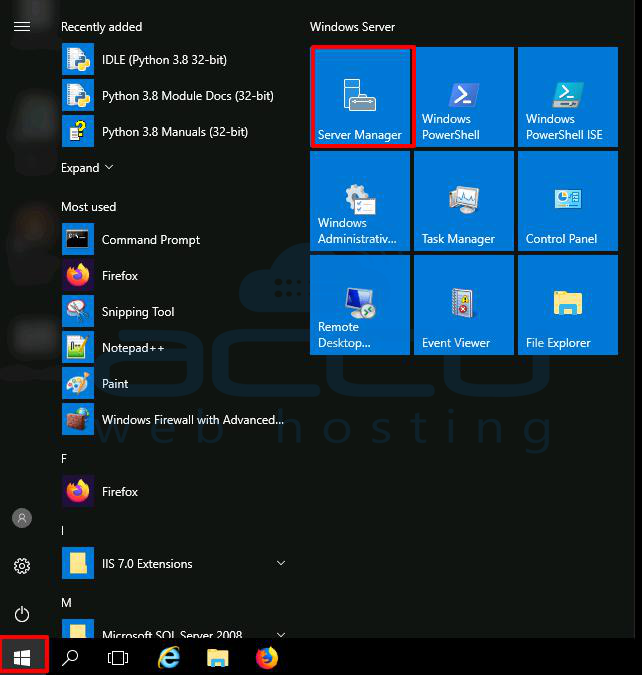 2. Click on Add Roles and Features.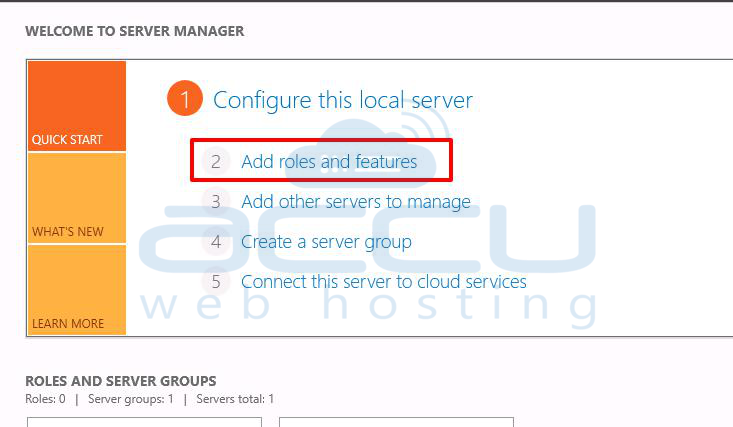 3. Click on the Next Button at Before you Begin, Installation Type & Server selection.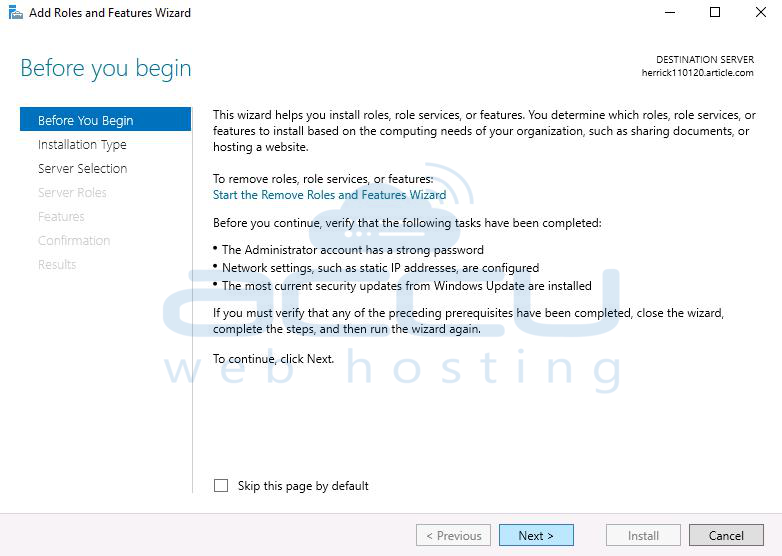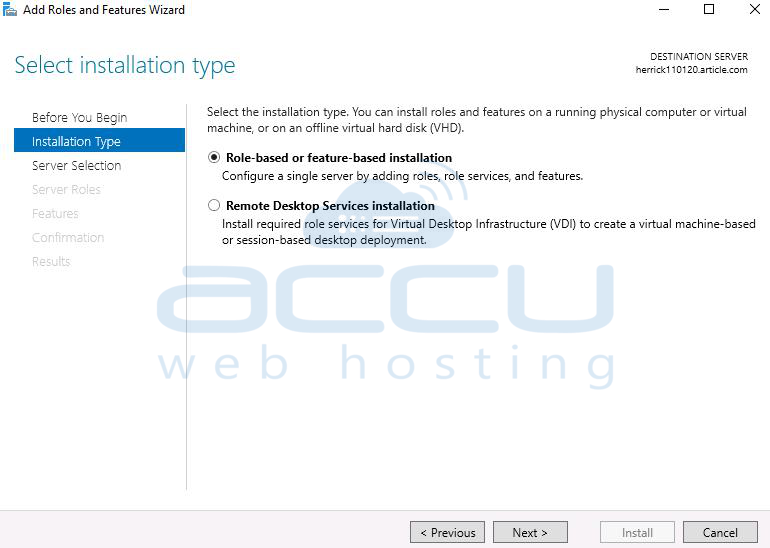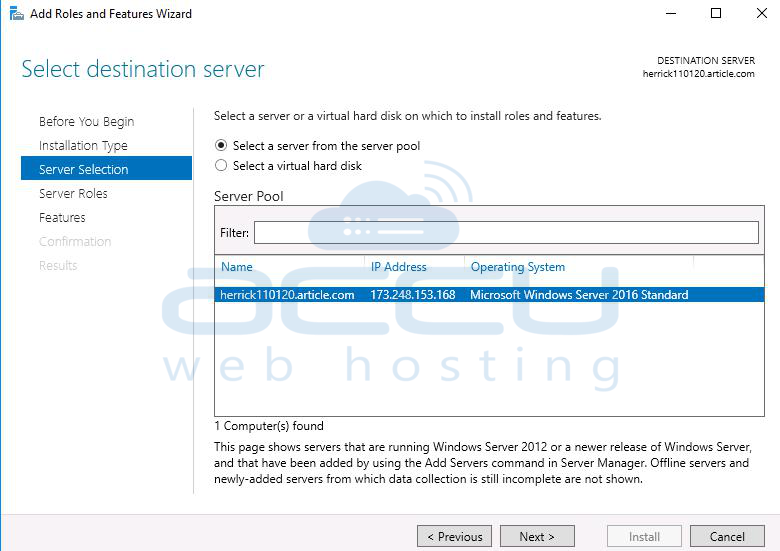 4. Tick the Windows Server Update Service on at Server Role Page.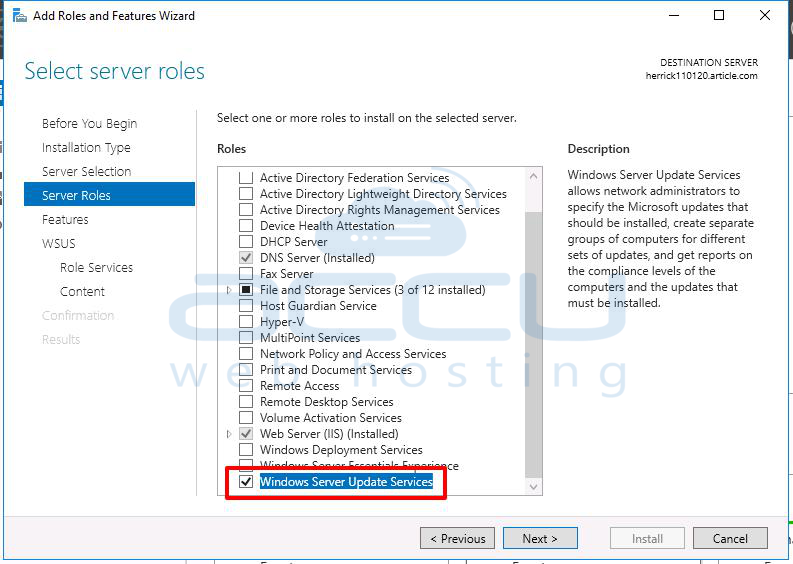 5. Click on Add Feature Button to install new features available for WSUS.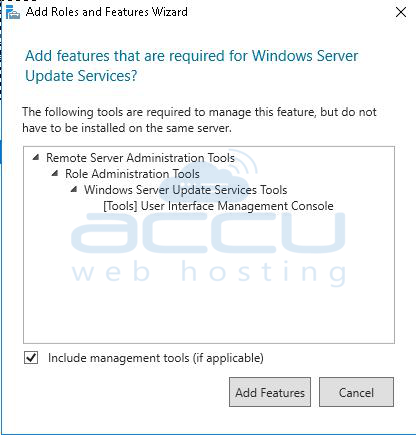 6. On WSUS Page, it will inform you that one of the servers on your network must download the updates from Microsoft over the Internet.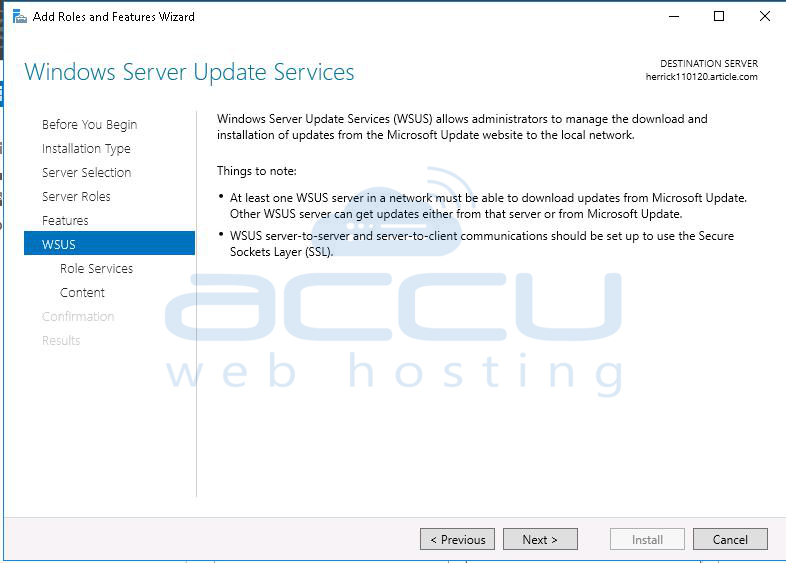 7. At Role service, select Windows Internal Database Connectivity (WID) as we will use it. If you want to use SQL Database, you can select SQL DB Connectivity.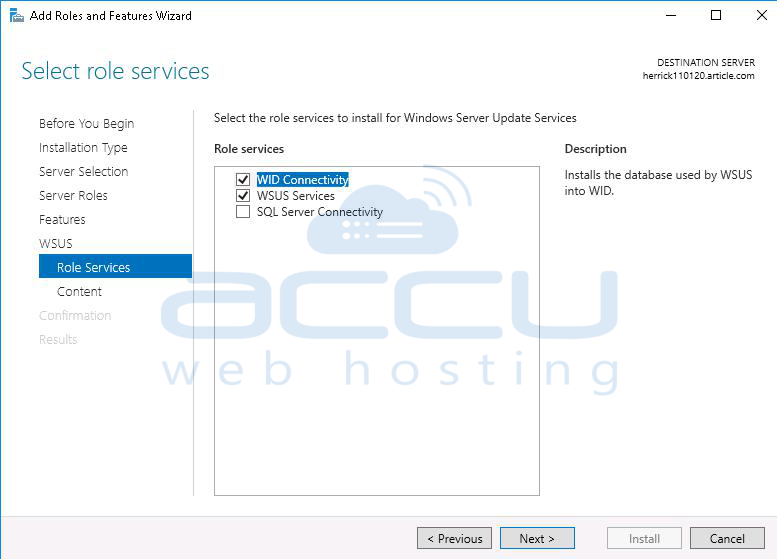 8. At the Content page, provide the path where you want to store the Windows Updates.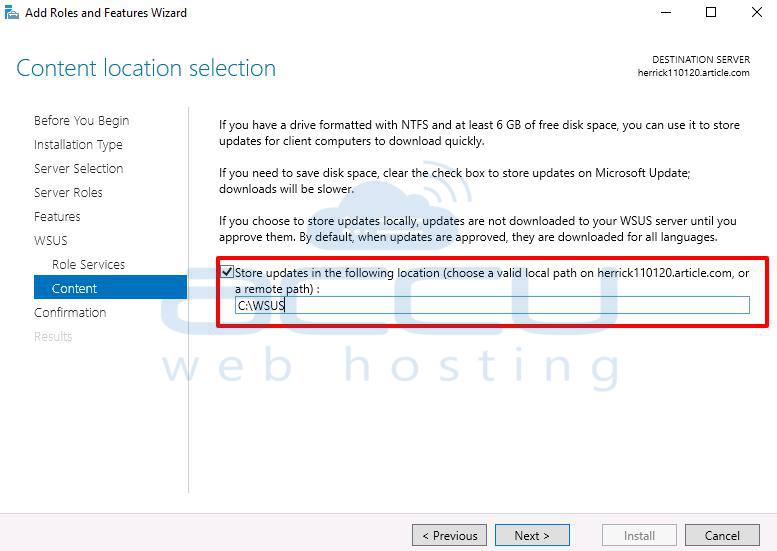 9. Click on Install Button on Confirmation Page.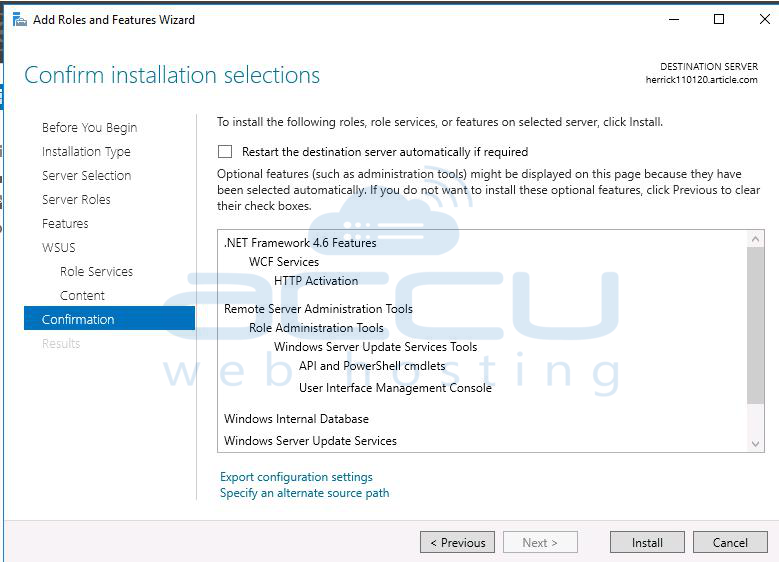 ---
Step 2: Post-Deployment Configuration :
1. After installation of WSUS, click on the server manager and proceed to the Post Deployment Configuration. It may take a few minutes to run the process.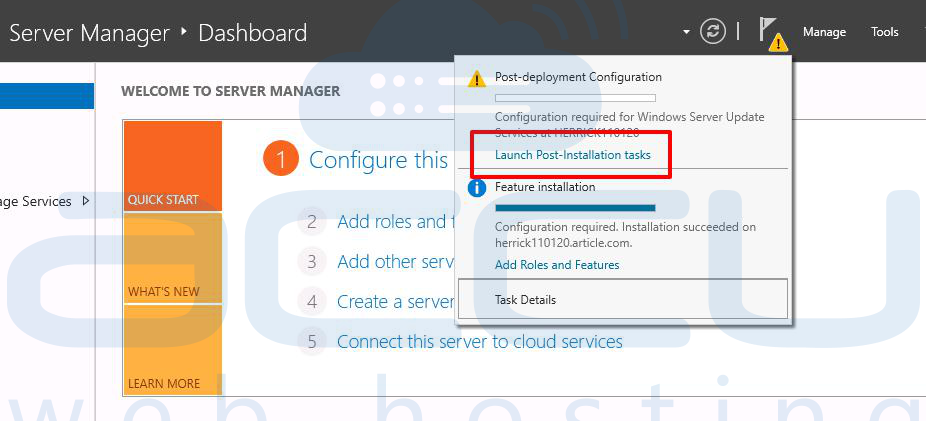 2. You will see the below screen after completion of the Post-deployment of  WSUS.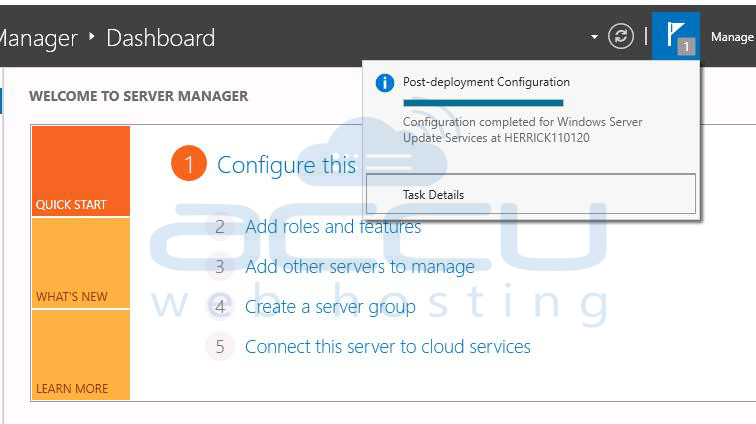 3. Now, Go to Tools >> Windows Server Update Services.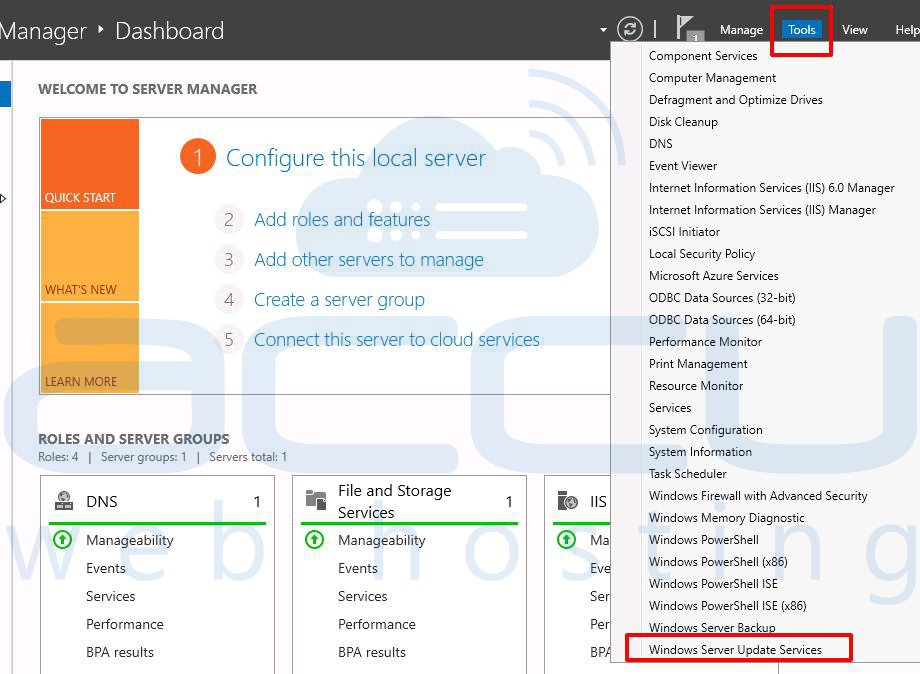 4. Click next after launching the WSUS Wizard.
5. You can check the box if you want to join the Microsoft improvement program.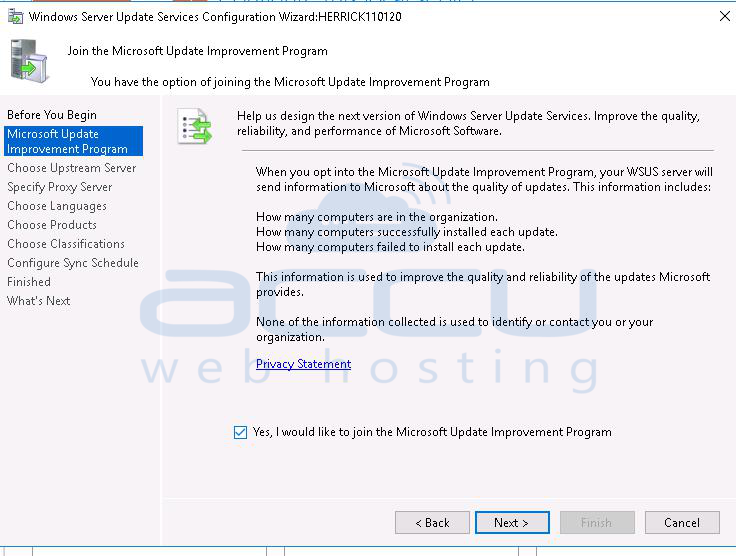 6. Here, choose the upstream server from where you want to synchronize Microsoft Update. If this is a secondary server, you can choose to synchronize the updates from another WSUS server.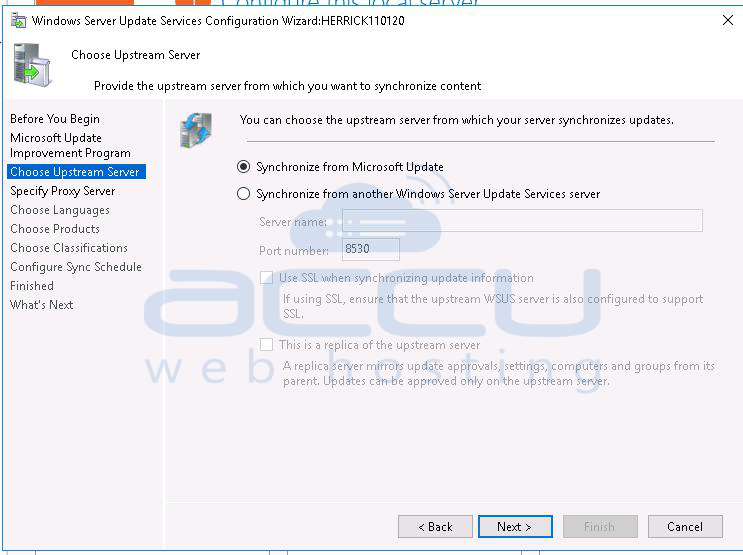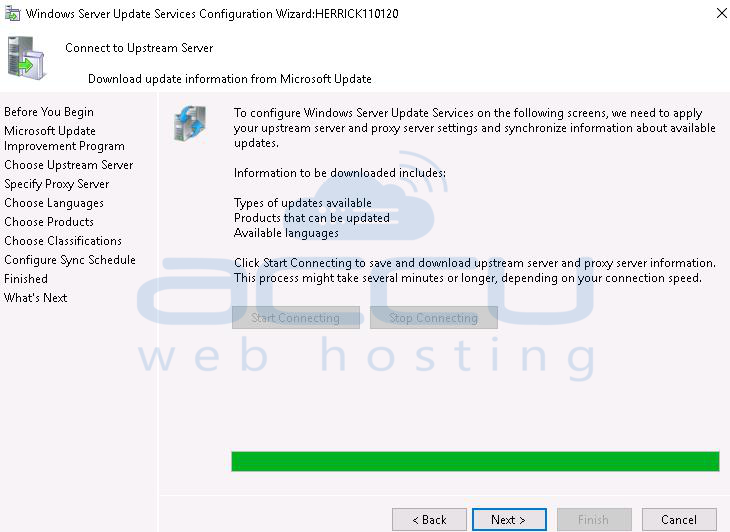 7. If you want to use the Proxy server to synchronize, you can tick on Use a Proxy server.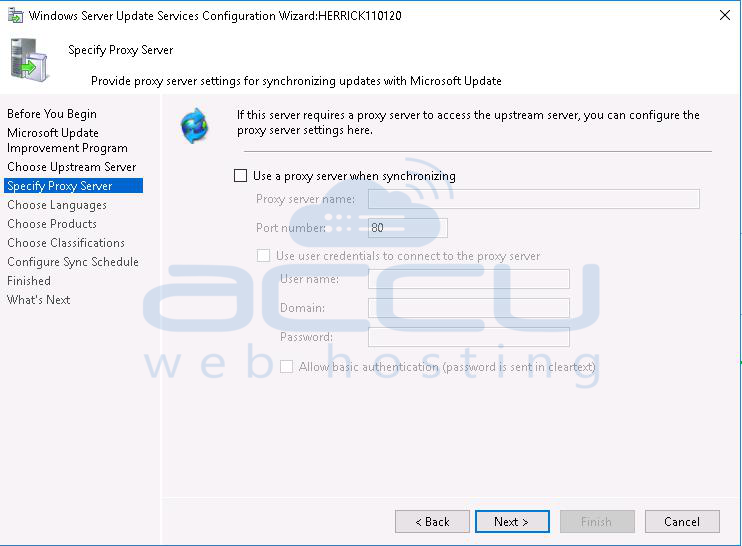 8. Click on Start Connecting Button and click next when it is completed.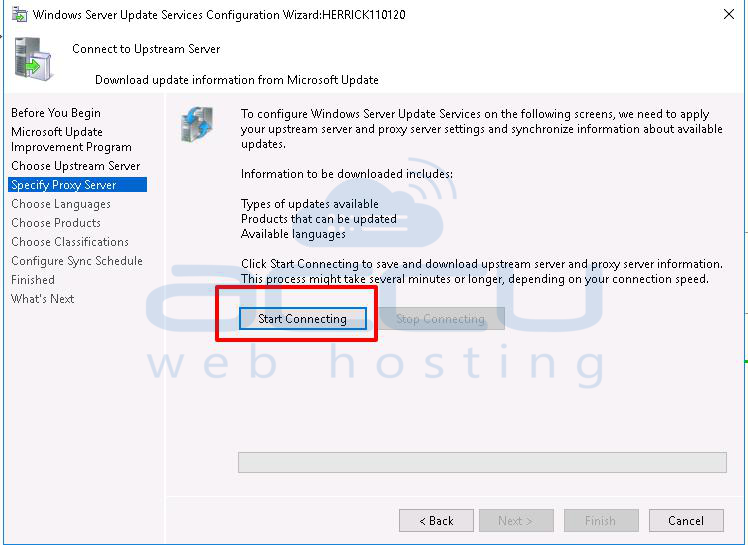 9. Select the Language on which you want to download the update.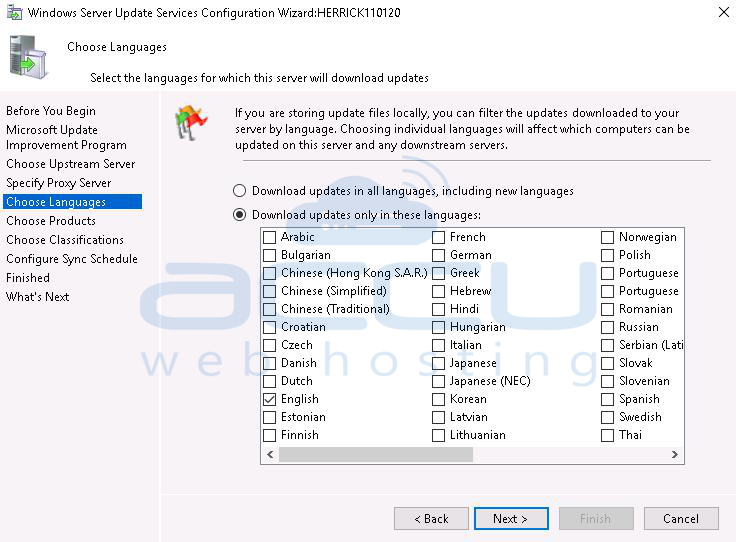 10. Select the Classifications which are required.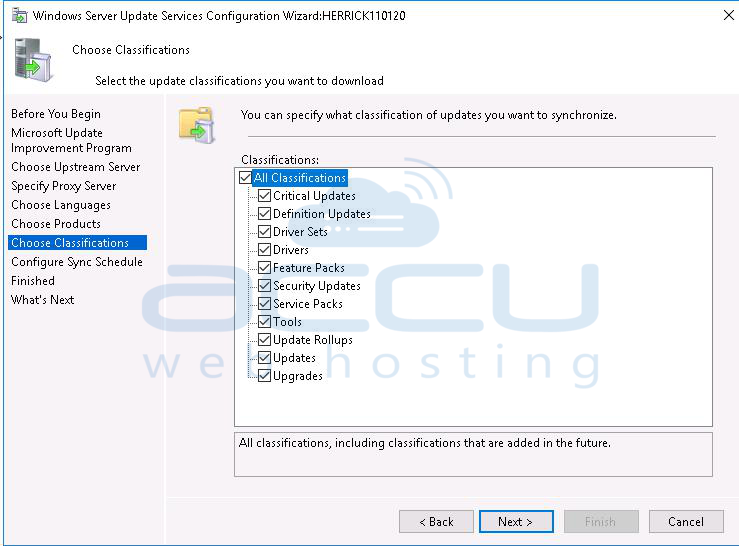 11. Choose the required Products. Here, we have selected windows 2016.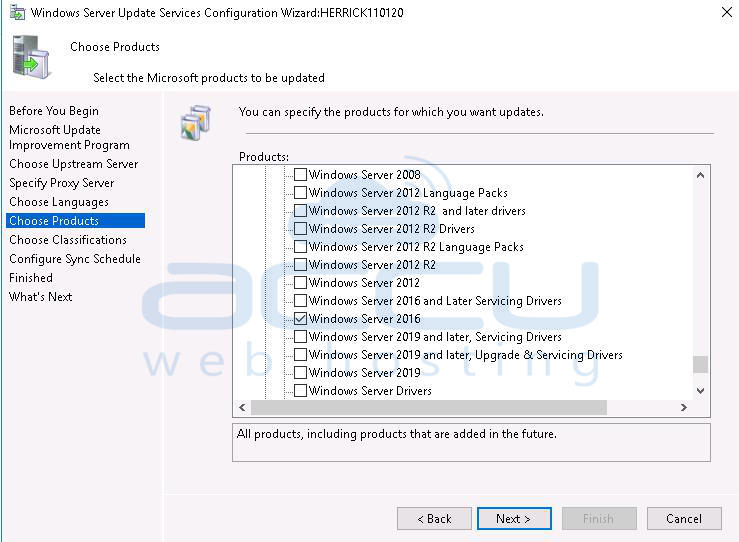 12. Configure your Sync Schedule. Either Manually or Automatically. It will decide how to synchronize updates from the Microsoft server.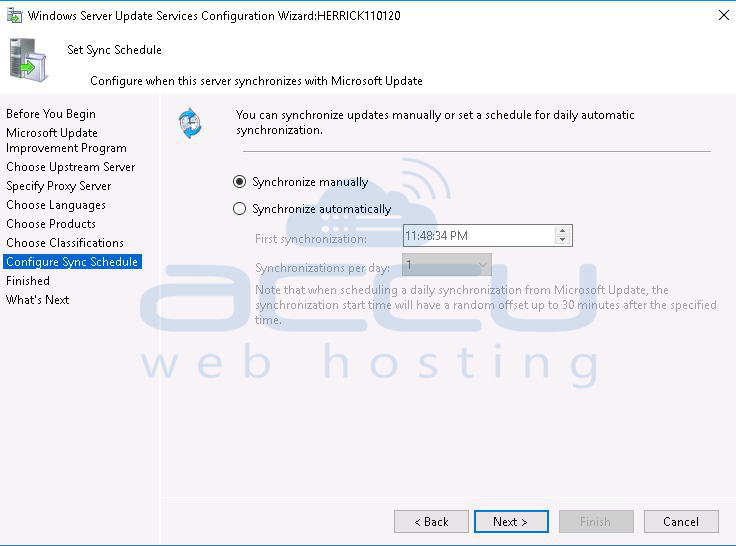 13. To proceed further, tick on Begin initial synchronization.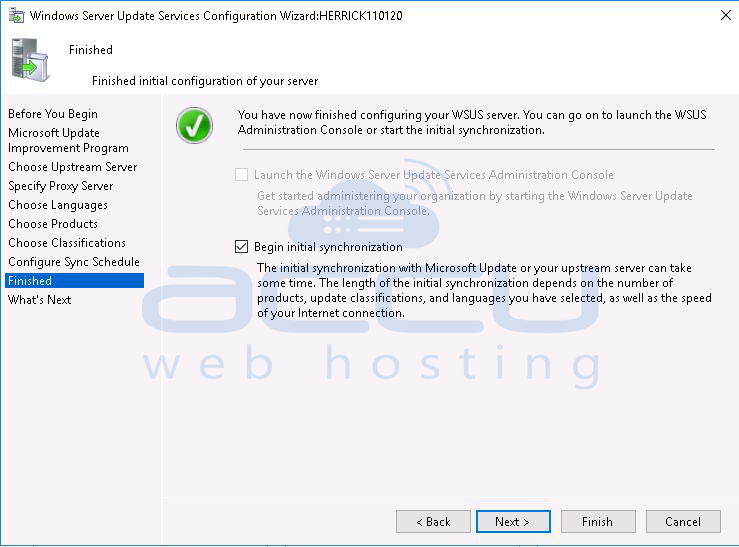 14. Click the Finish button, which will take you to the WSUS Console.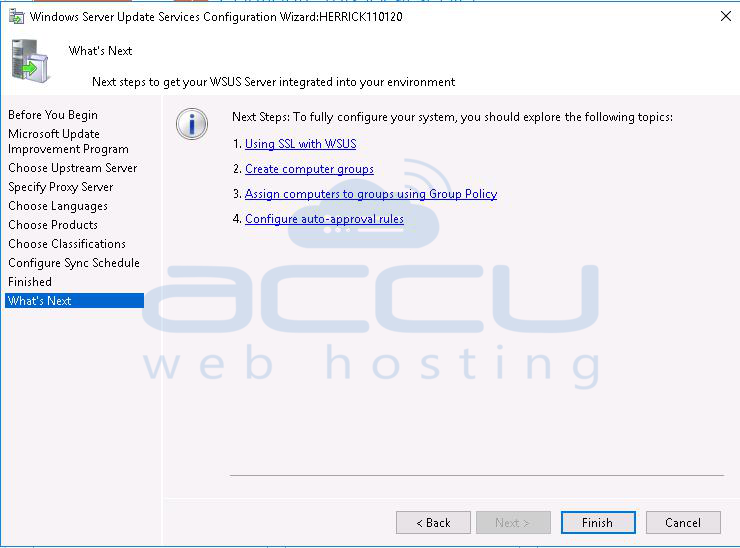 15. At the WSUS screen, you will see that synchronization is ongoing.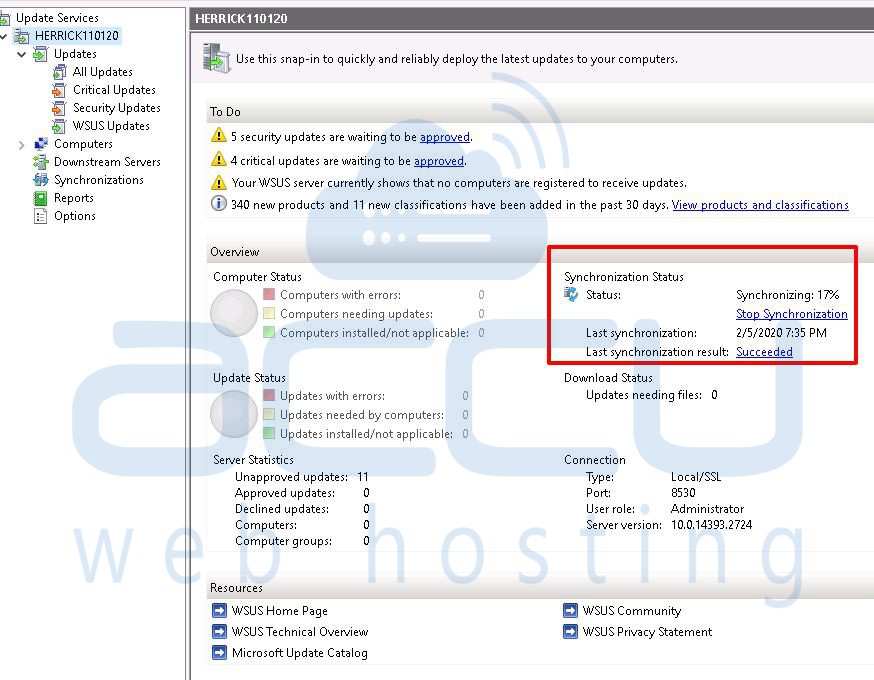 16. You can set up your Group policy to enable client-side updates.
---