Extra Packages for Enterprise Linux (EPEL) can be installed easily as an additional package on Linux Distribution. However, RedHat or Centos do not support these packages.
But you can follow the steps given below to install the EPEL repo on CentOS and RHEL 7 – 
1. Log in to the server using SSH.
    We believe you are already logged in as a root or sudo user.

2. Run the command given below - 
# sudo yum install epel-release
3. Here, epel version 11 will be installed.
Press the y button to complete the installation.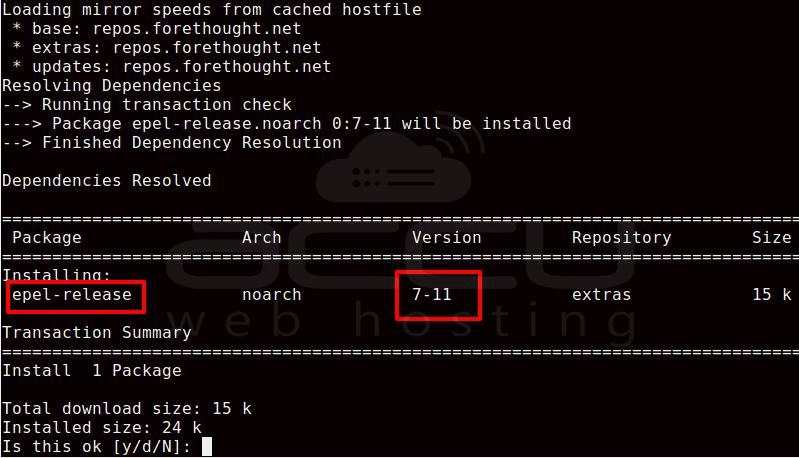 4. You will see the screen as depicted below once the installation is complete –