Following are the steps to add Domain in ISPConfig.
Login to ISPConfig.


Click on DNS Button.




Click on Add DNS Zone Wizard.




Enter Below Details and Click on Create DNS Record. It will add your DNS Zone.


          Template: Template Name
          Server : Your Server Hostname
          Client : Client Name
          Domain : Domain which needs to add.
          IP Address: IP Address on which you want this domain to host. This will be A record of your Domain.
          NS 1 : ns1.Domainname.com
          NS 2 : ns2.Domainname.com
          Email : Your Email address.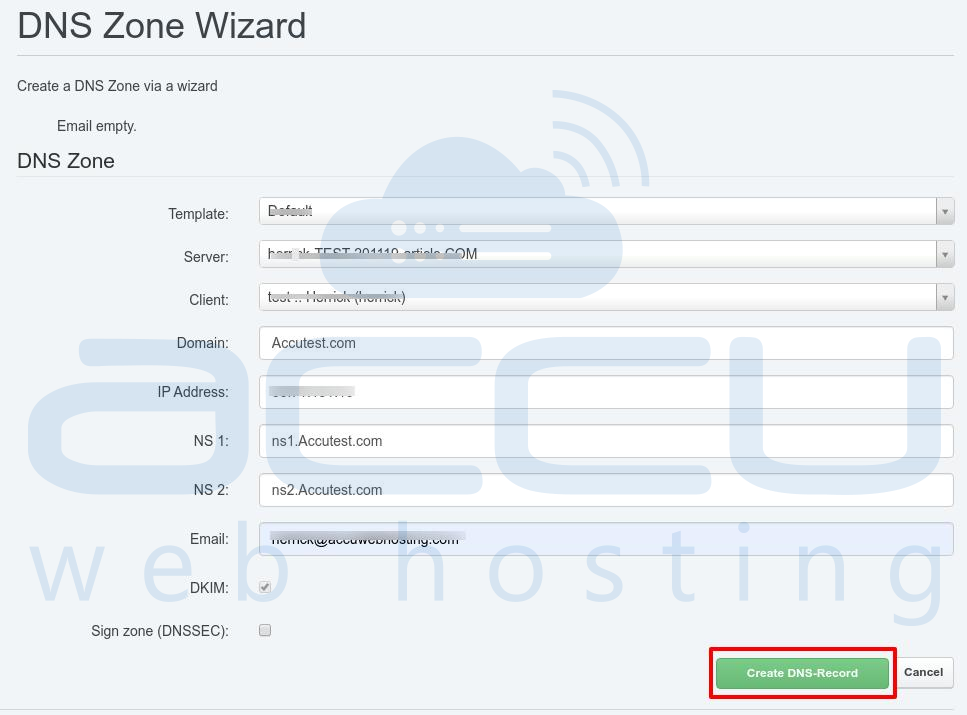 Click on Records Button to view all DNS records.