Please refer to Install Magento 2.4.2 on cPanel for more details. 
System Requirement 
Operating System

: Centos, Debian, Ubuntu, RHCE



RAM

: 2 GB (Require for Magento Update)



Web Server

: Apache 2.2 and above or Nginx



MySQL

: 5.6 or above



PHP

: 7.3



PHP Extension

: bc-math, hash, zip



1. Download Magento from this URL.
You will need to create an account to download the zip file. Then, if you have the account, you can sign in and download it.

2. Upload the Magento zip file to cPanel.
Please click on this link to refer to the steps to upload the zip in cPanel.

3. Right-click and extract the zip file in public_html.

4. Access the website URL in the browser and start the Magento installation process.

5. Click on Agree and Setup Magento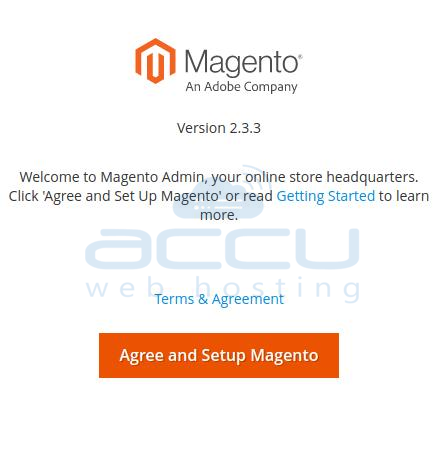 6. Click on Start Readiness Check.
It will check the PHP version, settings, extension, and file permission.
Then click on the Next button.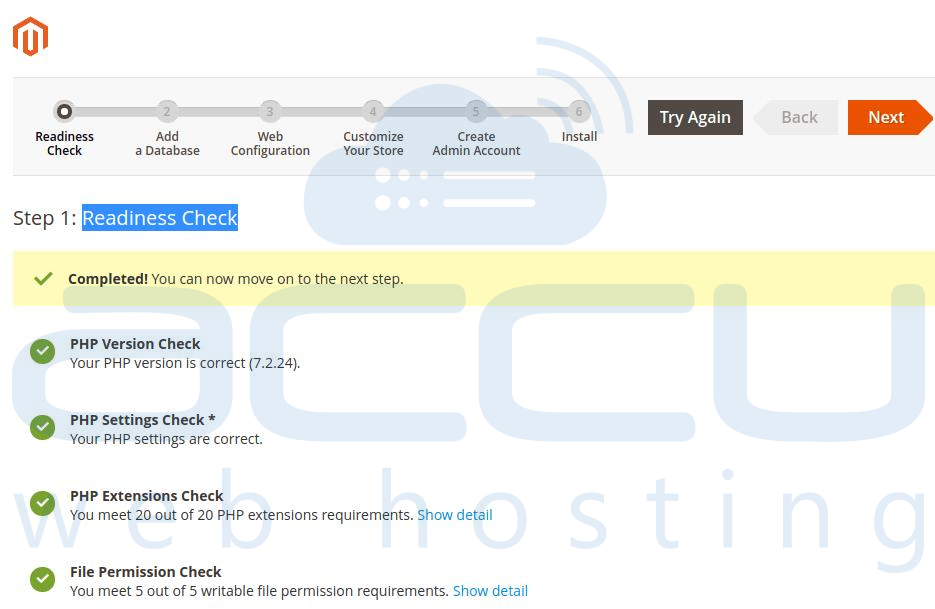 7. Add Database Details.
Create MySQL Database using this link and Create MySQL DB User using the below-given links –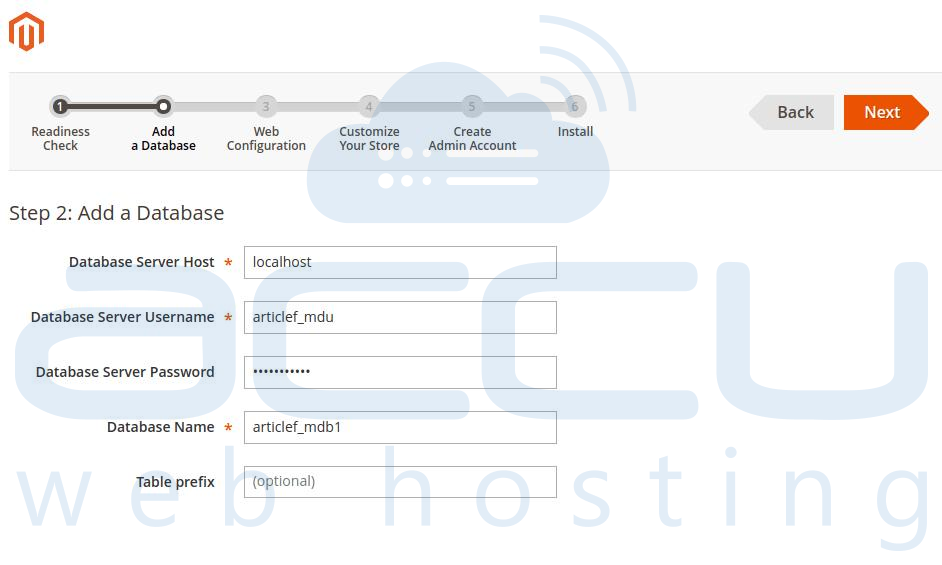 8. Enter the following Web Configurations – 
Store Address

: Your Store name/ Website name

Magento Admin Address

: Your Store name/ Admin
Advanced Options 
HTTPS Option

: Tick both checkboxes if you use SSL for both URLs.
                 (A) Use HTTPS for Magento Storefront
                 (B) Use HTTPS for Magento Admin 
HTTPS Store Address

: Enter the https URL for the store address.



Encryption Key

: Keep it as it is. (I want to use a Magento-generated key)

Session Save

: DB (Save the session in the Database. Saving the session in File will increase inodes on the server

)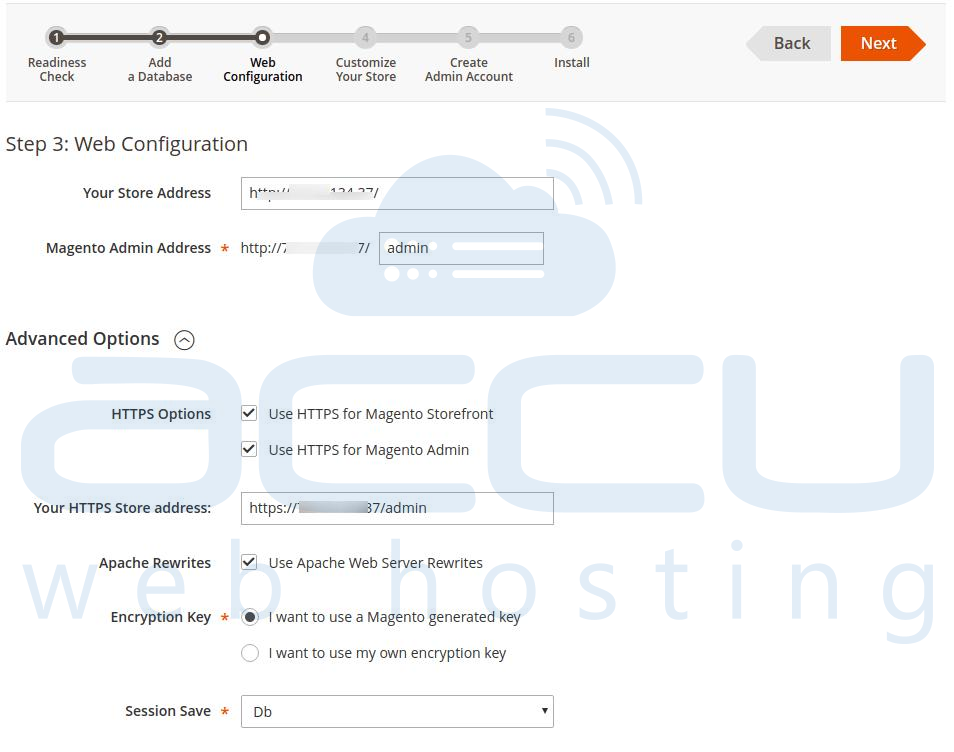 9. Customize the store with Default Time, Currency, and Language. Next, choose the required module configurations or Select All for all Module Configuration for Magento and click the Next button.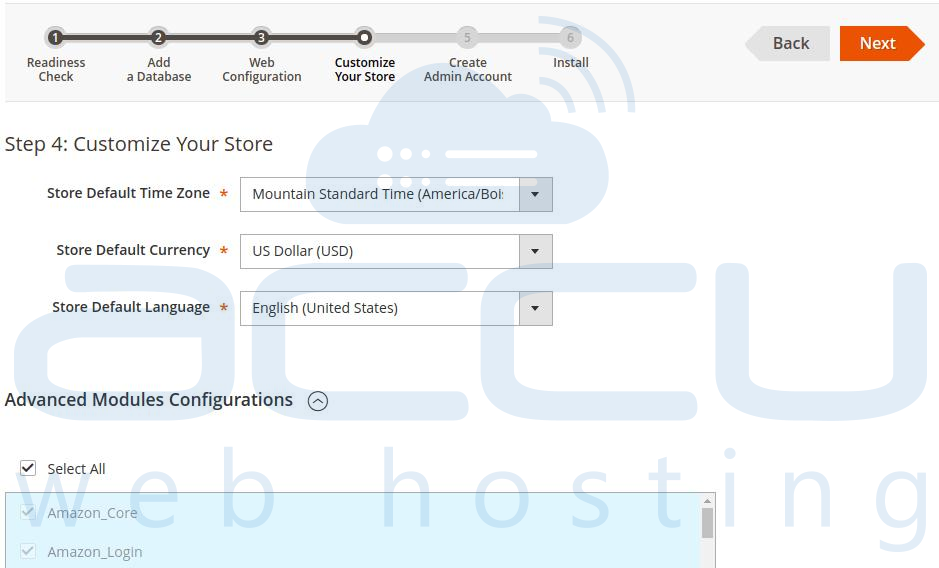 10. Press the Install Now button. 
The installation process may take a few minutes.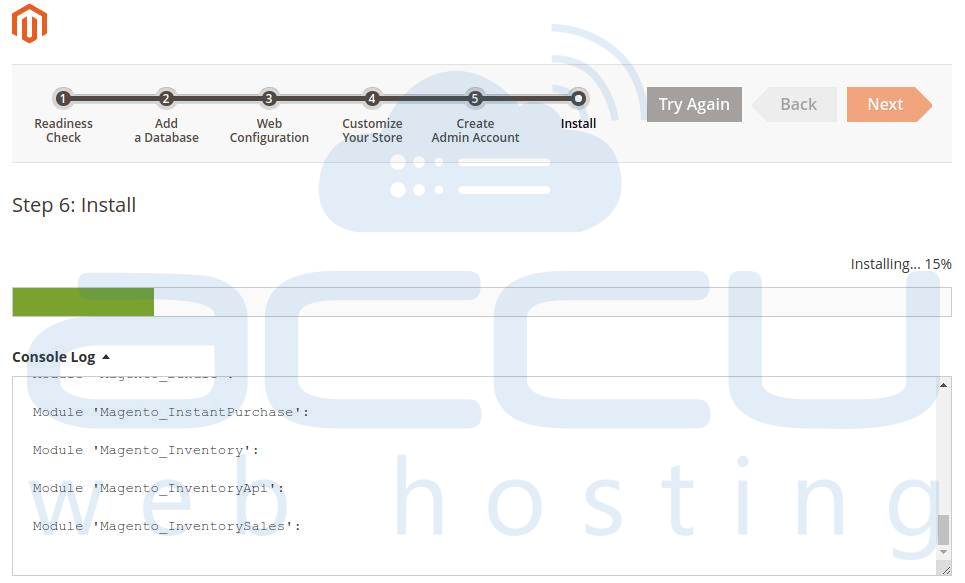 11. Enter the admin account details.
Please keep these details safe, as they will be required to enter the admin account once the installation is completed. Access the Magento Admin panel with the URL website name/ admin by clicking on the Launch Magento Admin button after the successful installation of Magento.