This article will guide you on how you can reset your Cloud VPS administrator password from the OnApp Management Panel.
You can follow these steps to accomplish this – 
1. Visit the VPS Management URL -  https://onappcp.accuwebhosting.com.
2. Log in to the OnApp VPS Management Panel using your username and password. 
3. Click on Virtual Server and select your VPS.
It will show the VPS Properties.

4. Select the drop-down button from the Tools option.
Then click on the Reset Administrator Password option.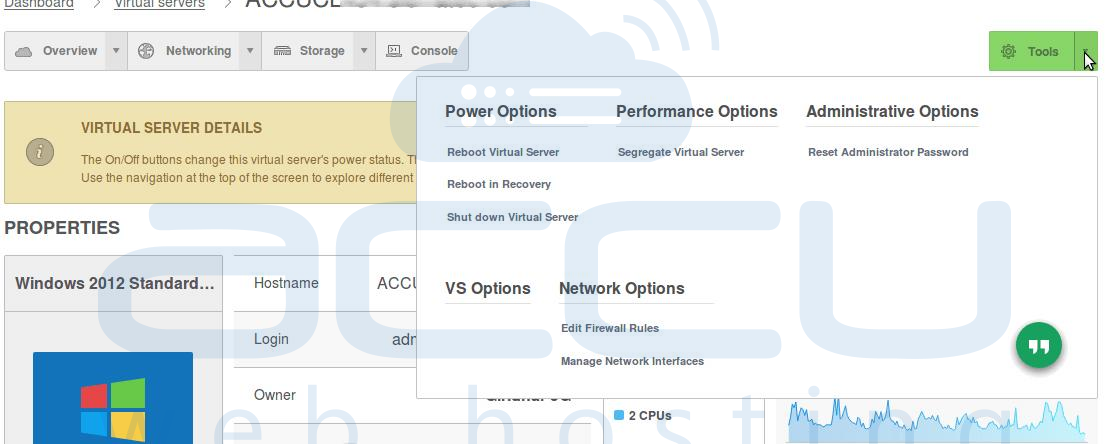 5. It will open the Reset Virtual Server Password screen. 
6. Enable the Set Password option and enter your new password; confirm the password.  
7. Reset the password with the Random String option; this will apply the system-generated password.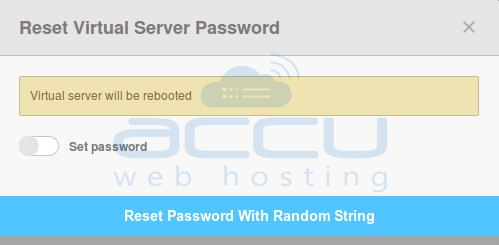 8. Click on the Set Password button.
It will take a single reboot to impact your new password.