If you are processing documents directly from your Windows VPS and want them to be printed out from your local printer, you will need to configure your Windows VPS.
Steps to Configure Local System – 
1. Click the Start button and go to Control Panel >> Devices and Printers.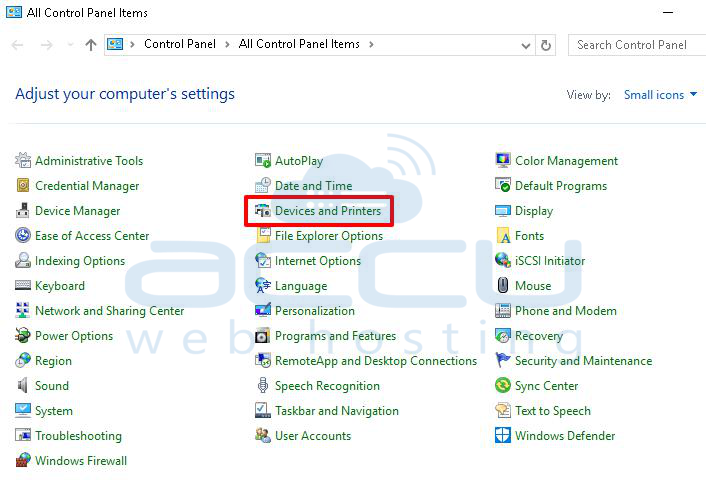 2. Now, right-click on the network Printer and select Printer Properties.



3. At Printer Properties, click on the Ports tab, tick the LPT 1, and Enable printer pooling.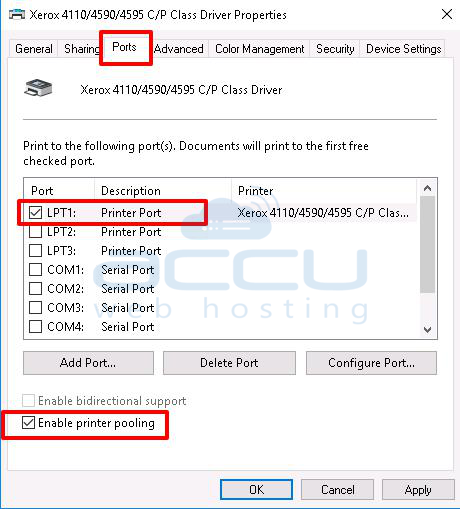 Configure Remote Desktop Client

1. Open the Remote Desktop Connection from your local computer.
2. Click on the Show options → Local Resources tab.
Make sure that the Printers checkbox is checked.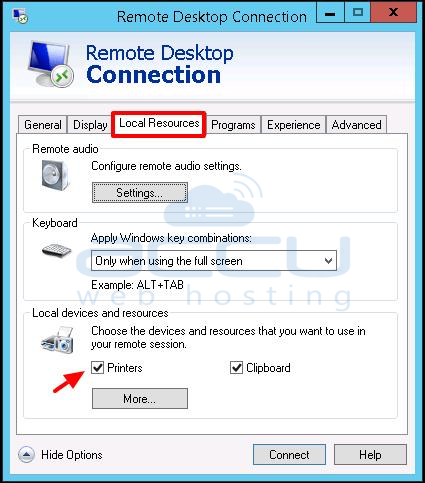 3. Click on More and tick the Ports.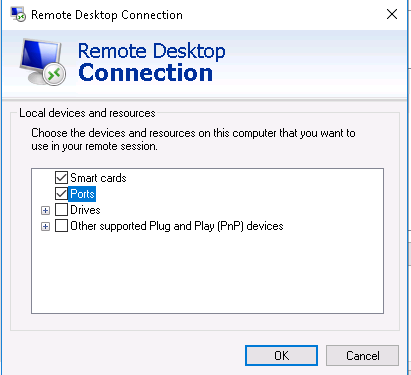 4. Don't forget to click the Save button in General Tab before connecting your server. 
Configure Windows VPS
1. Log in to your server via RDP.
2. Download and install the required printer driver from the vendor's website. 
3. After installing the drivers, click Start >> Control Panel >> Devices and Printer.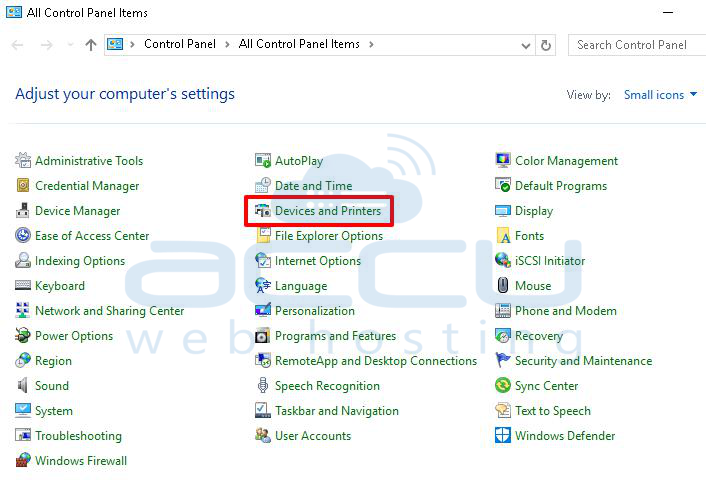 4. Click on Add a Printer.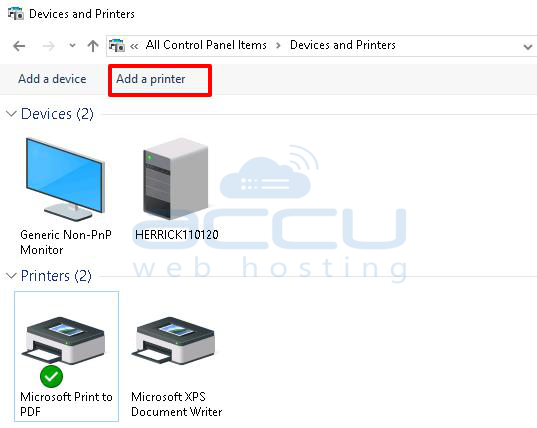 5. Now, click The printer that I want isn't listed option.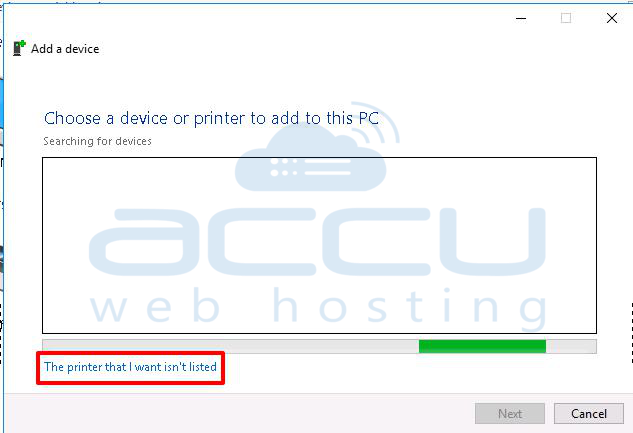 6. On the next screen, select Add a local printer or network printer with manual settings option and click the Next button.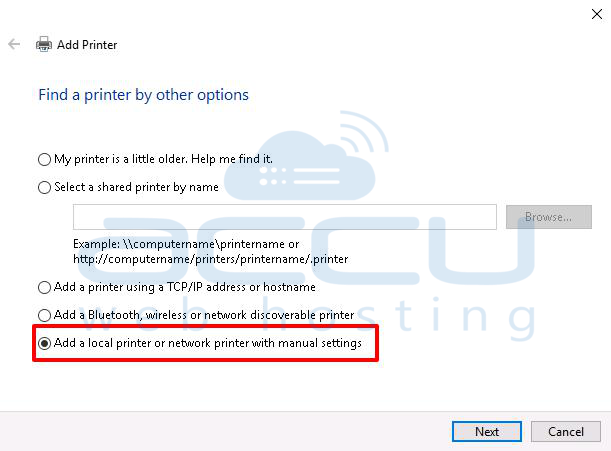 7. Click on Use an existing port and choose TS001: that generally meet up with the LPT1: port redirection, and hit Next Button.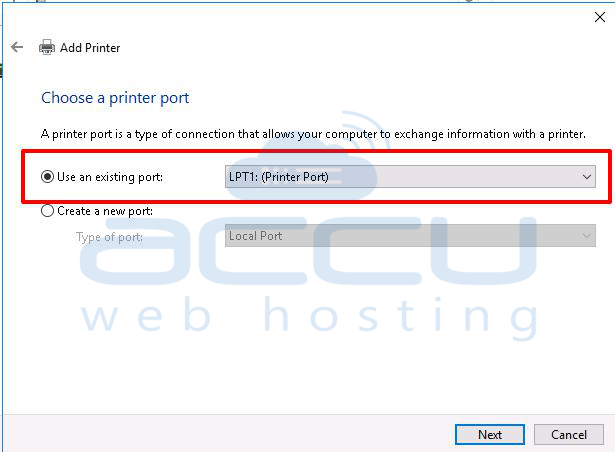 8. You need to search your drivers, choose the driver required, and click the Next button.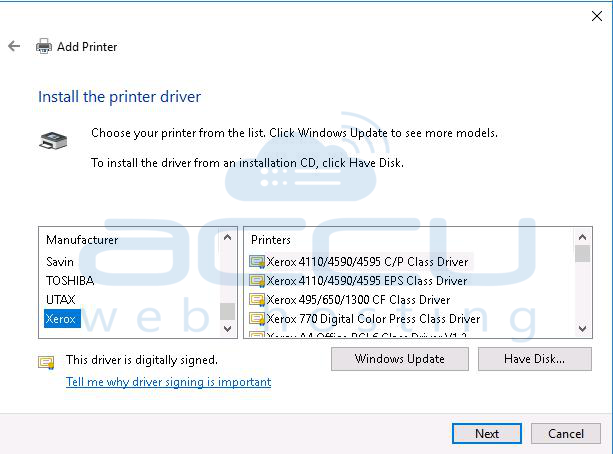 9. Replace the existing drivers if the existing is not needed and click on the Next button.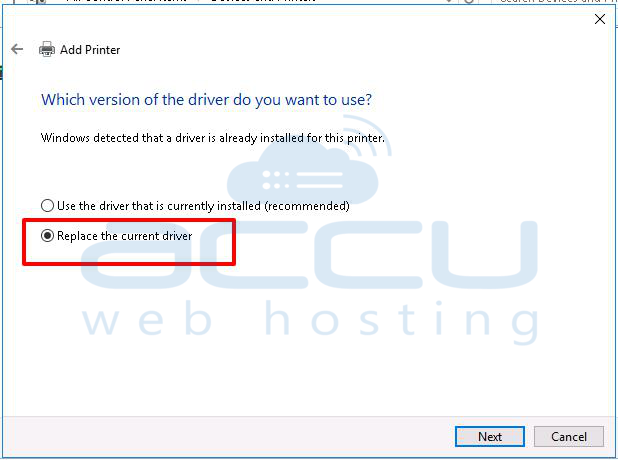 10. Provide the required Printer Name.
11. Select the Do not share this printer option and click the Next button.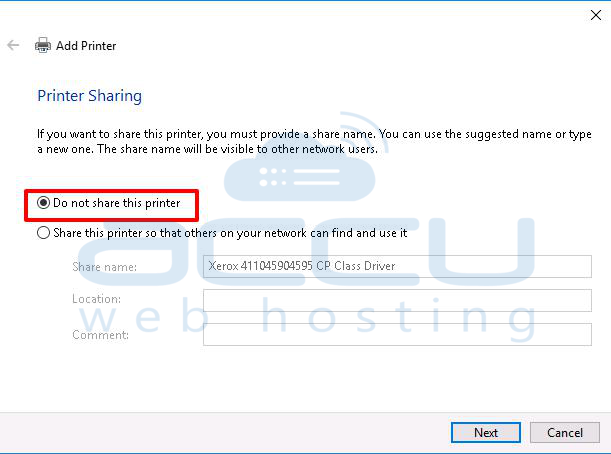 12. You can test print by clicking the Print a test page option and the Finish button.


Set Print Spool Service to Start Automatically
13. Click on Start → Run, type services.msc, and press Enter.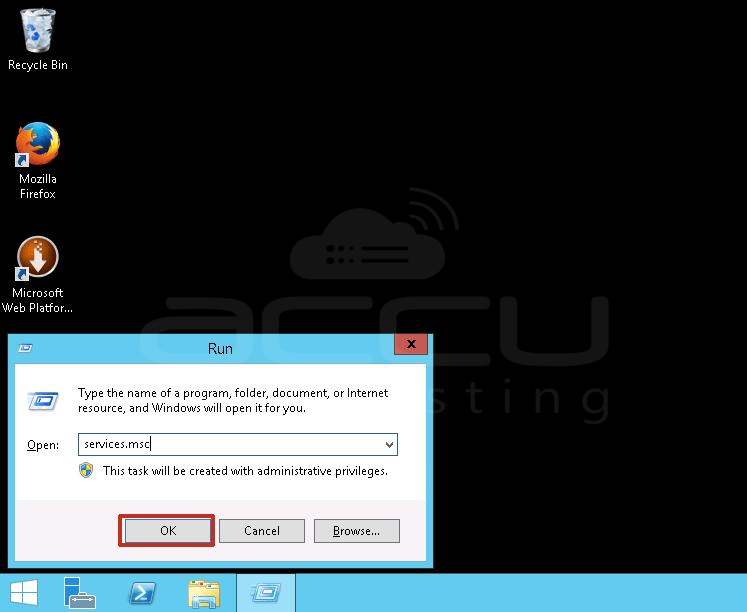 14. On the Services page, find the Print Spooler Service, press right-click on it, then select Properties.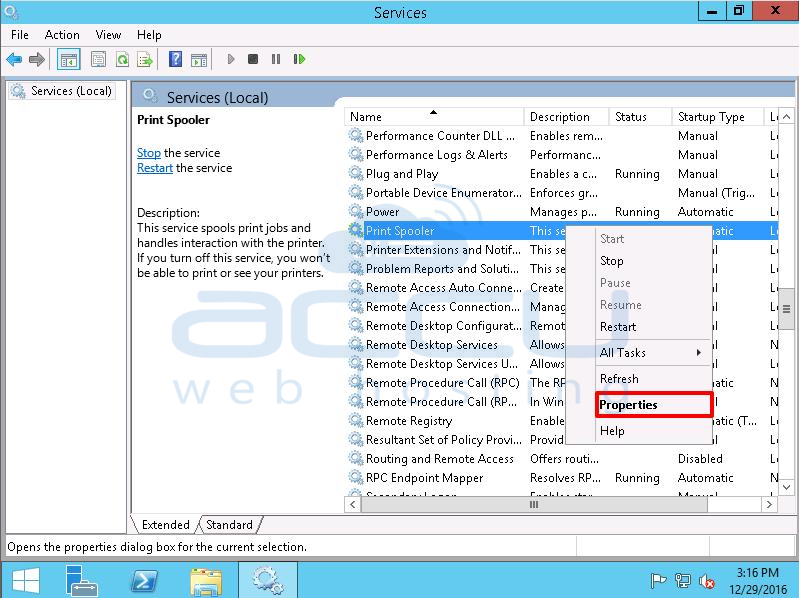 15. Click on the Start button to start the service.
Set the Startup type to Automatic, click Apply, and then OK.
Exit out from the Services console.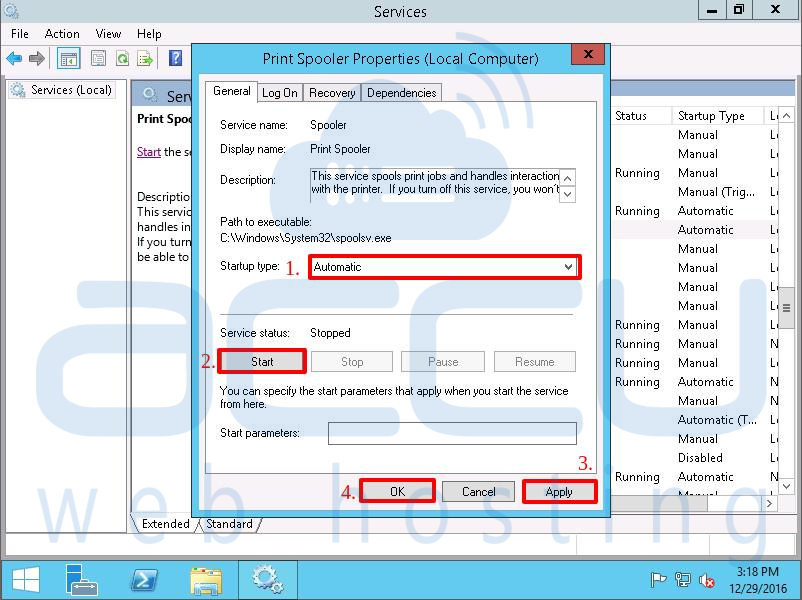 16. Connect to your VPS via Remote Desktop Connection.
17. Start → Run, type services.msc, and press Enter.
On the Services page, select and restart the Print Spooler Service.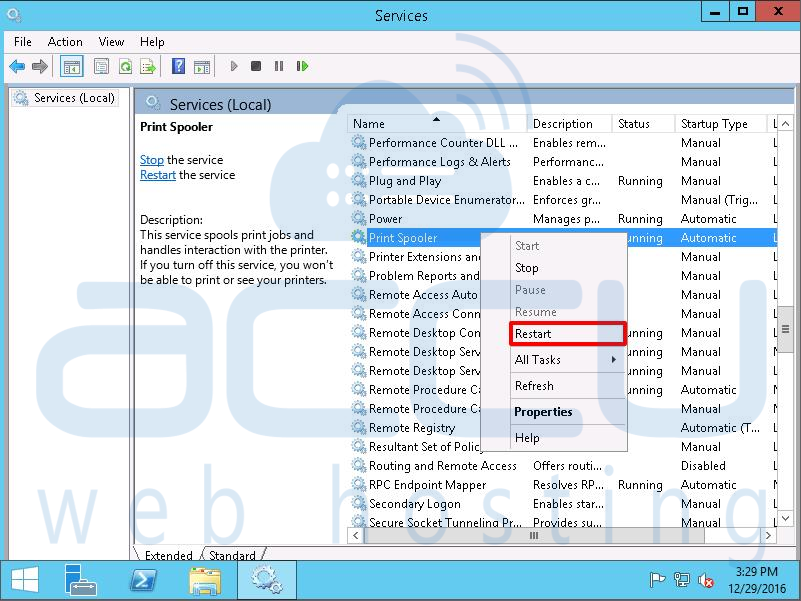 18. Sign out from your VPS. Make sure you don't close the RDP window by clicking the x icon.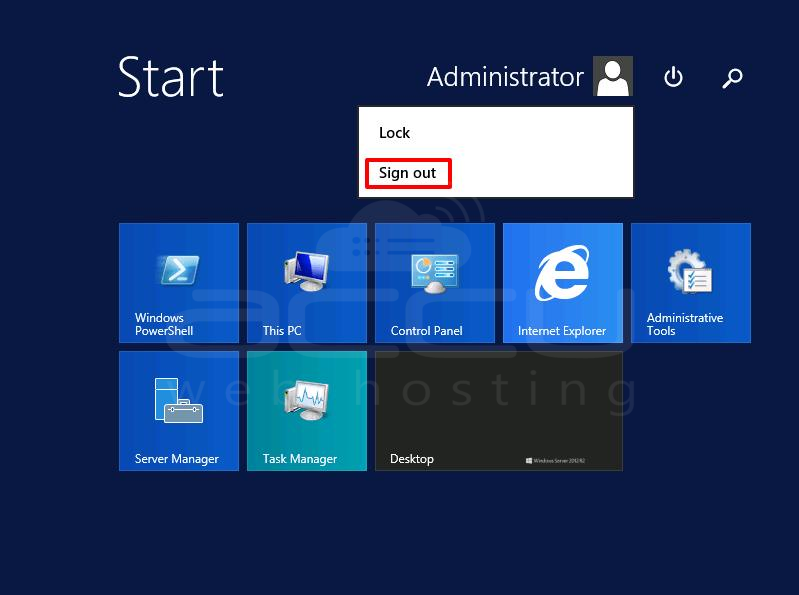 19. Login again via the Remote Desktop connection, and you should see the local computer printer redirected to your VPS.