You might be receiving an email with a subject like - "The SSL certificate for "[service like Exim, FTP, Dovecot, cPanel]" on "[VPS Hostname]" will expire in less than 30 days." 
These self-signed certificates of services, such as cPanel, Exim, Dovecot, FTP, etc., must be reset yearly. 
To reset these certificates, please follow the below-mentioned steps – 
1. Log in to the WHM login URL [https://vpsipaddress:2087].

2. Once logged in, go to Home >> Service Configuration >> Manage Service SSL certificate.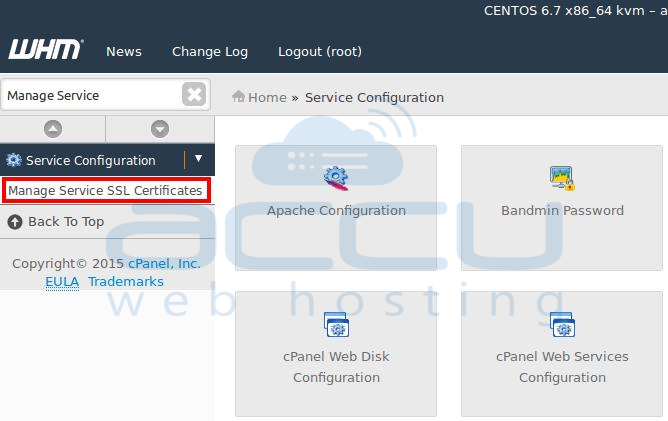 3. It will show the list of available self-signed certificates.
    Click on Reset Certificate to renew each certificate.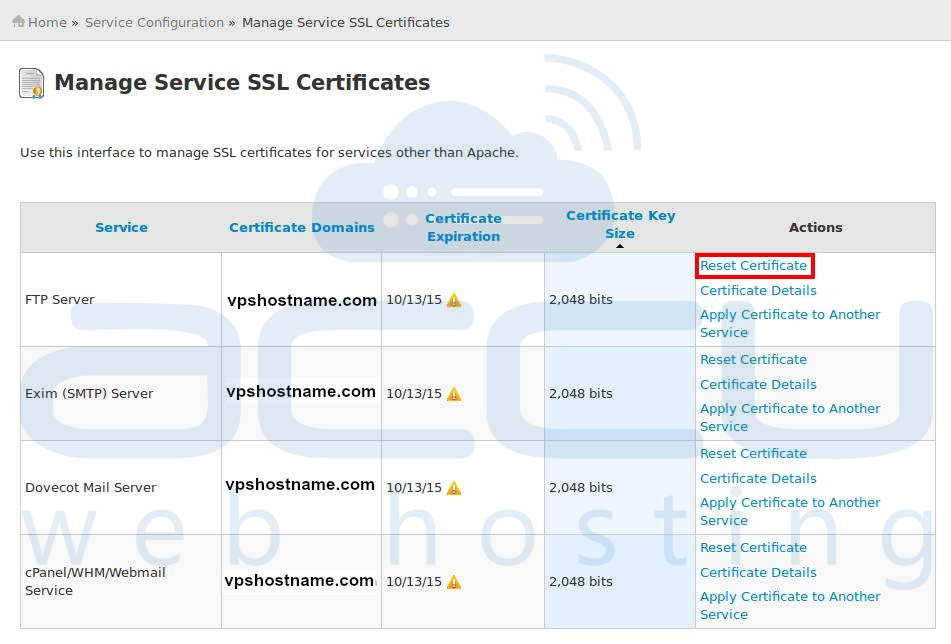 4. Once renewed, it will show the extended expiry date.



Note

Resetting the certificate may require allowing Security Exception on the web browser/ email client to bypass the SSL warning.
---