This article will guide you in managing your Linux VPS (SSD and Traditional) from the client area (though you will have a separate portal to manage your Linux VPS).

Click on 

Services

.

Locate and click on the

Linux VPS

 name that you wish to manage.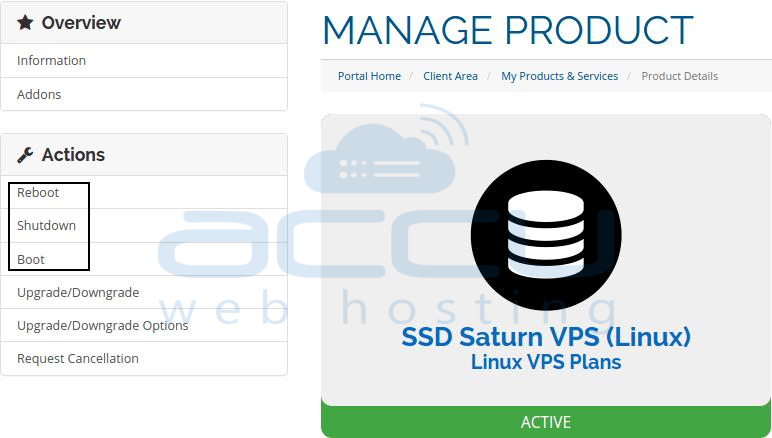 4. In the Server Information tab, you will see Virtual Server Control.
Here, you will see the following VPS Management options –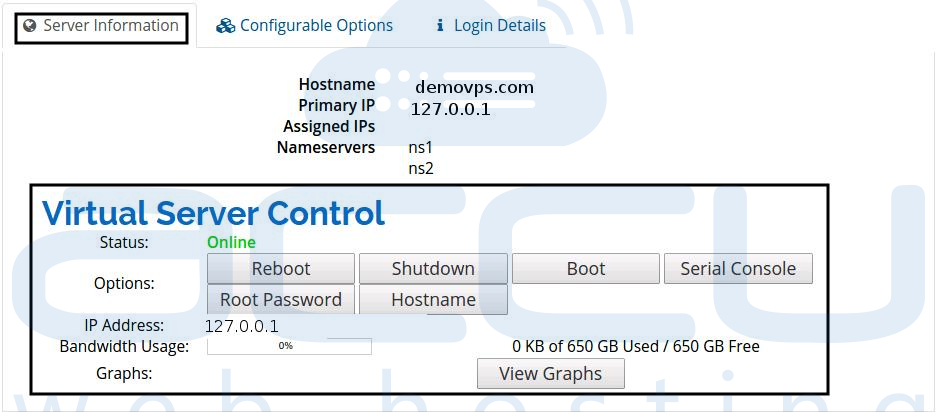 Status

: This option displays the status of your VPS, whether it is Offline or Online.

Under 

Options, you will have the following VPS Control buttons -



Reboot

: You can reboot your VPS by pressing this button.

Shutdown

: You can Shut down your VPS by pressing this button.

Boot

: You can boot your VPS.

Serial console

: In case you are unable to connect to your VPS through SSH, you can have serial console access to your VPS through this option.

Root password

: You can reset the root password of your VPS.

Hostname:

You can change the Hostname of your VPS through this option.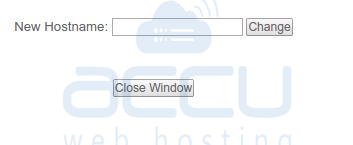 IP Address

: This shows the IP Addresses assigned to your VPS.

Bandwidth Usage

: It shows the bandwidth statistics.

Graphs

: The graph shows the incoming and outgoing traffic of your VPS.
---