This article will guide you on installing the WordPress plugin via the cPanel file manager upload option. If you do not have an FTP account and want to install the WordPress plugin on your website, then this article will be helpful to you. 
We have listed the steps to go about it – 
1. Log in to your cPanel account.
2. Go to the Files section and click on the File Manager option.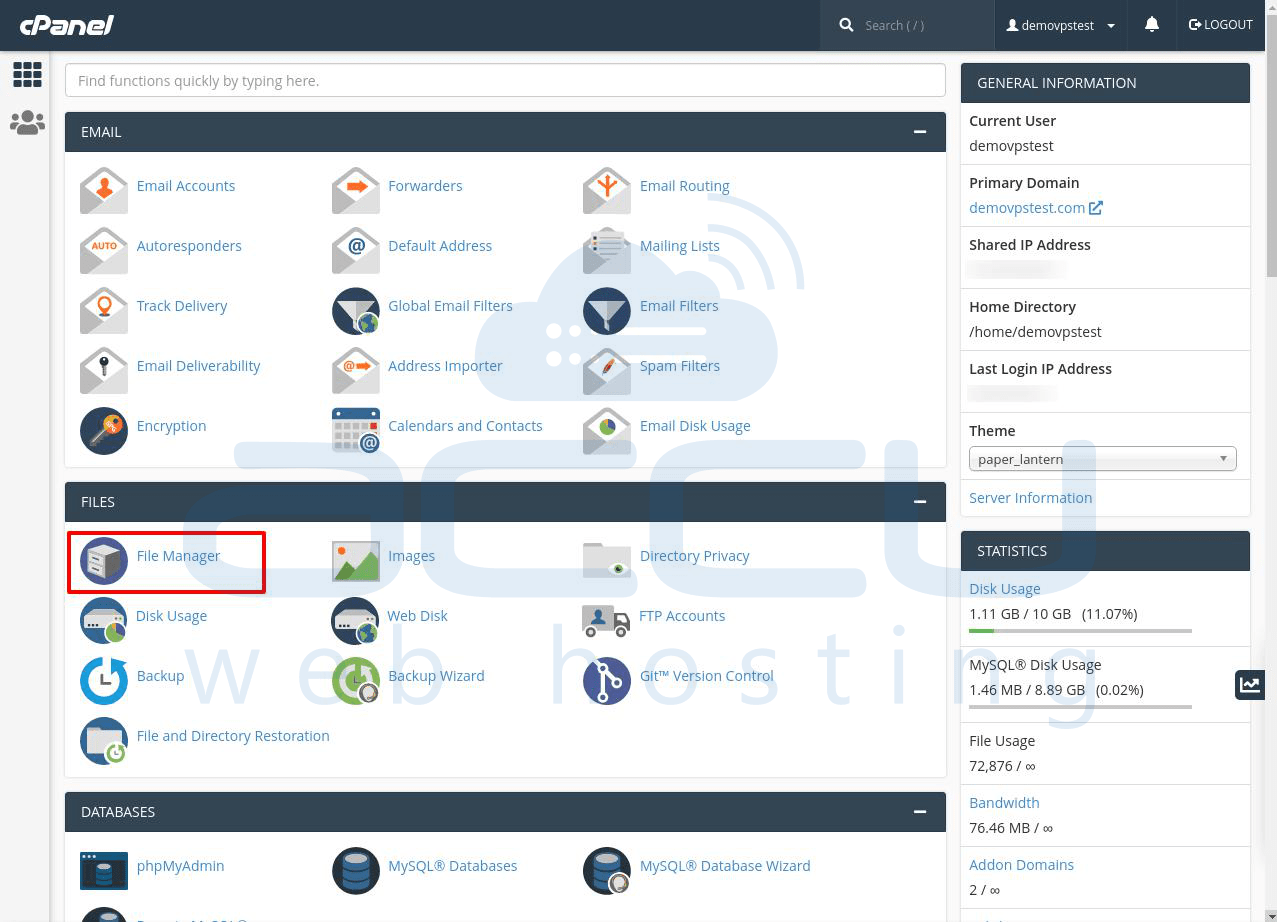 3. The File Manager window will be open, as you can see in the image below –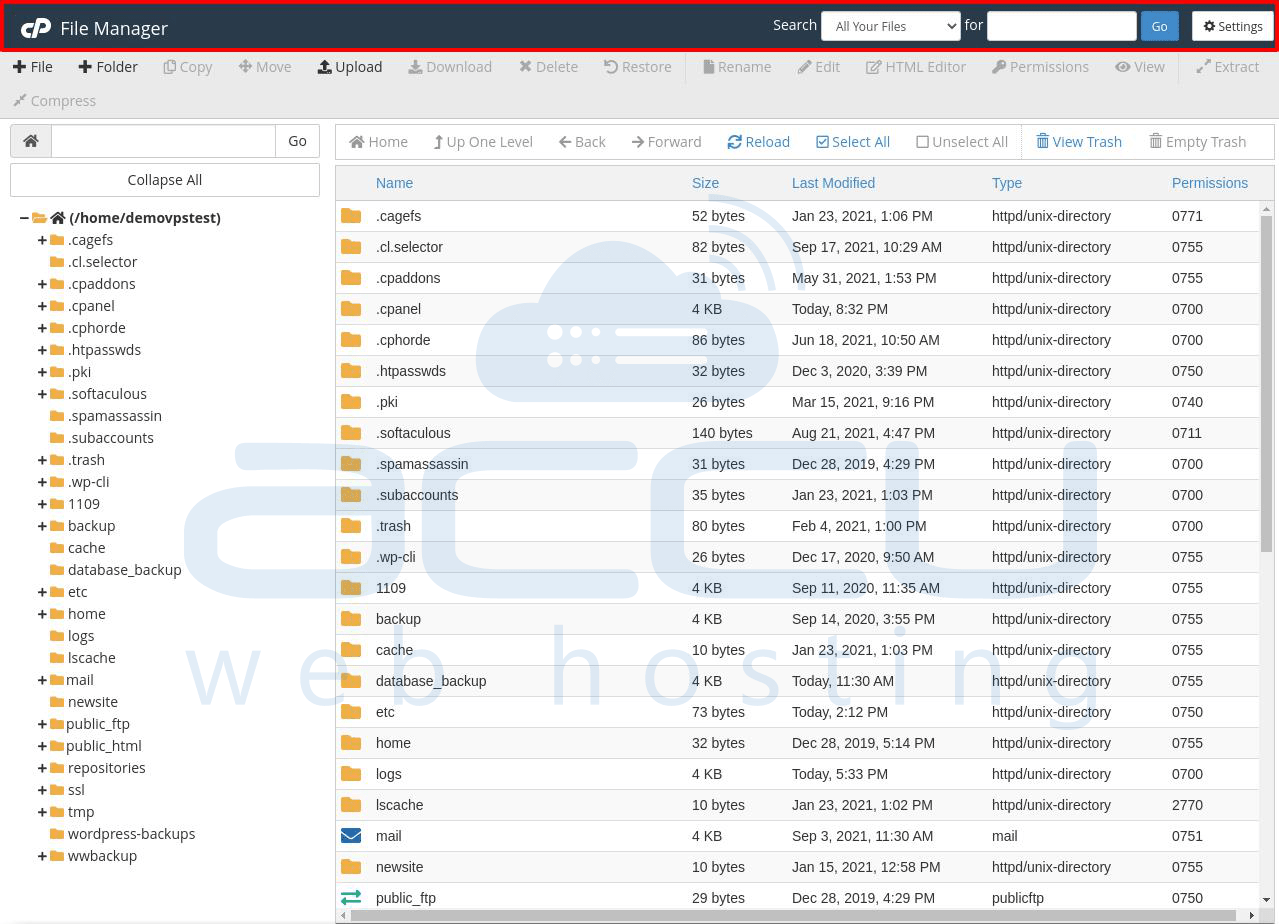 4. Go to the public_html folder and click on it.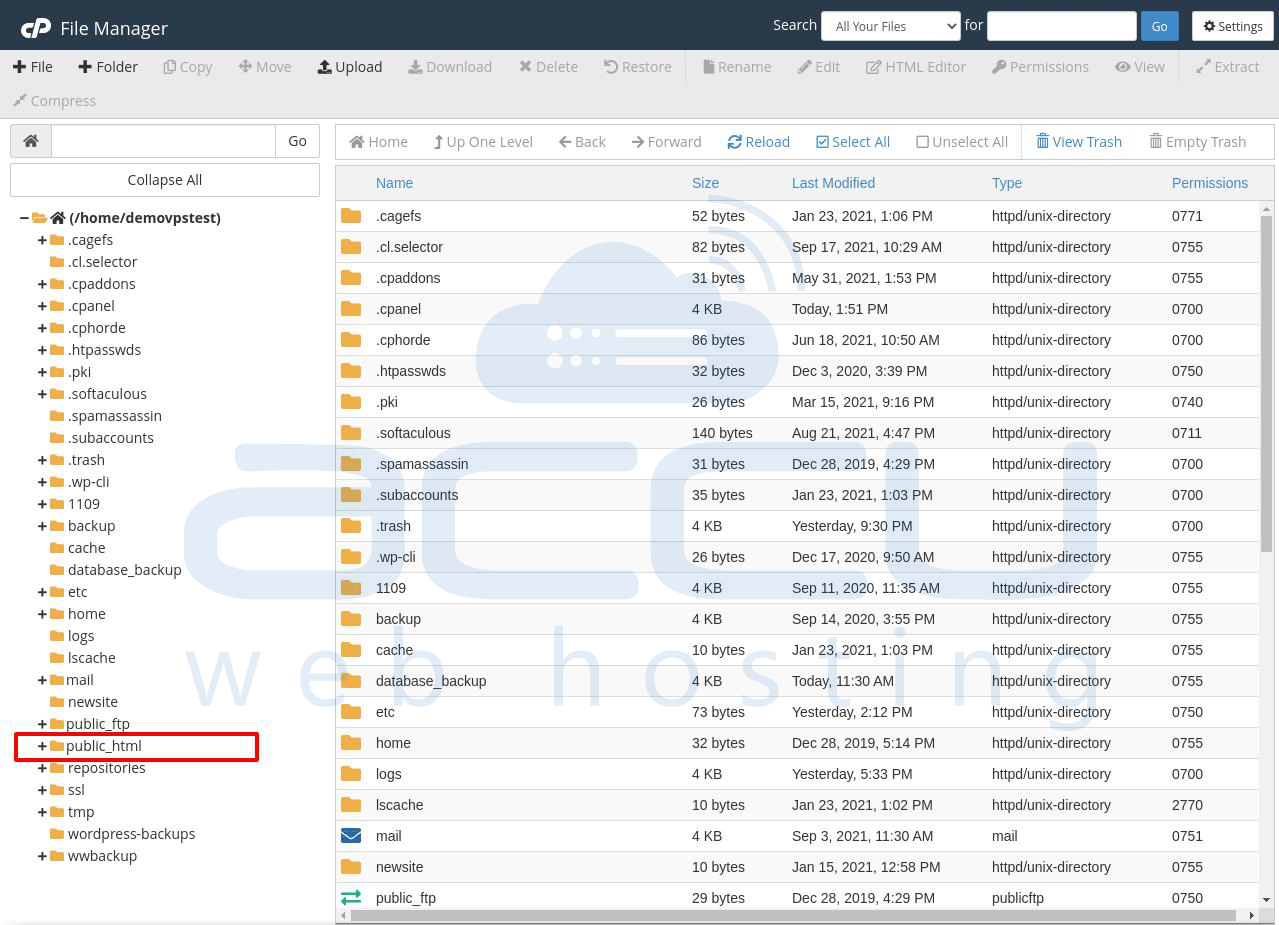 5. If you have a shared hosting service and have hosted multiple domain names through the Addon Domain feature, it will be presented under the public_html folder.
You can see the websites example.com, nicktest.com, and quiz.com because we have added them as an addon domain.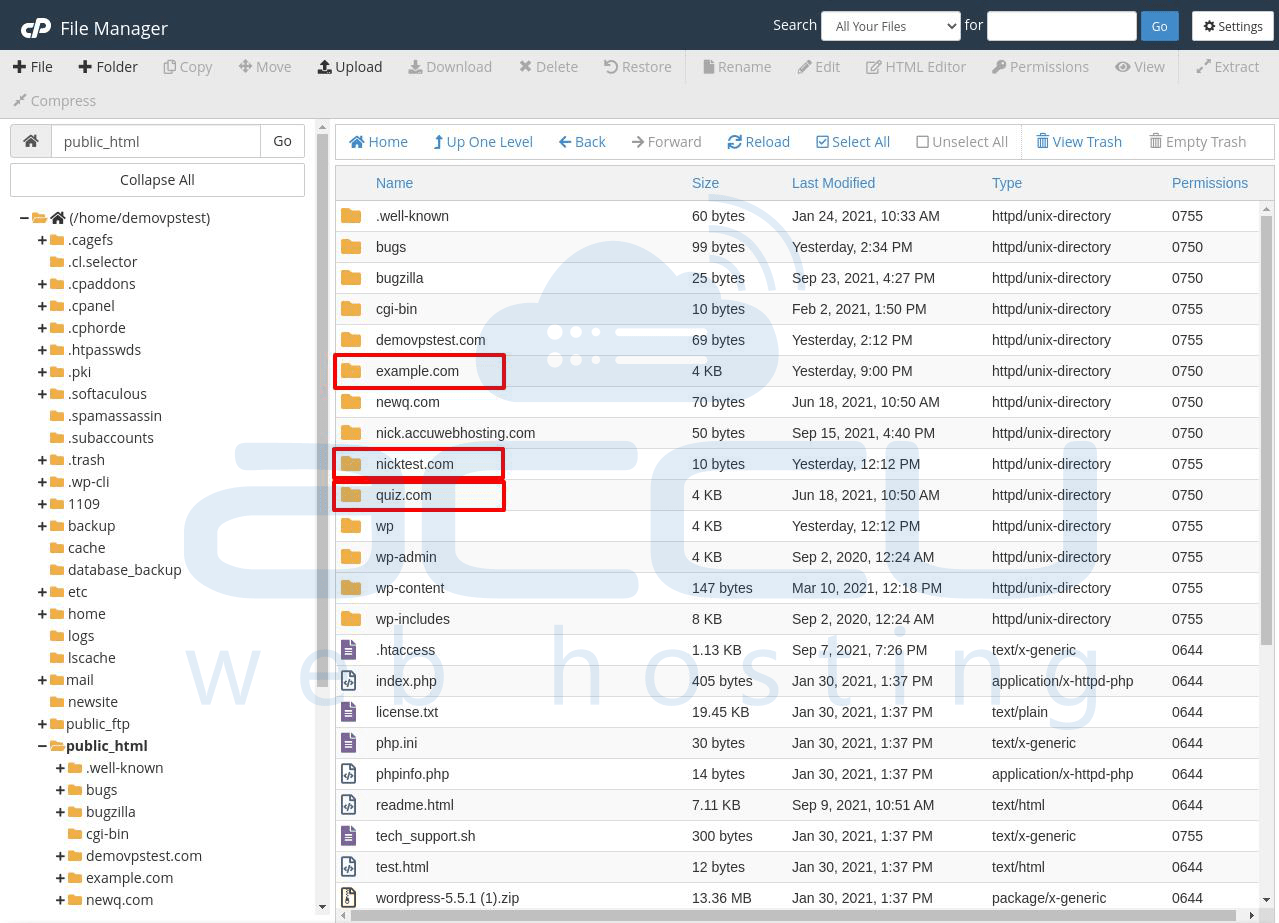 Note
If you host only one domain on your hosting account, you have to go to the public_html directory because that's where all of your WordPress files and folders are present. 


6. Select the website on which you want to install the WordPress plugin.
Here, we have selected the website example.com as a demo.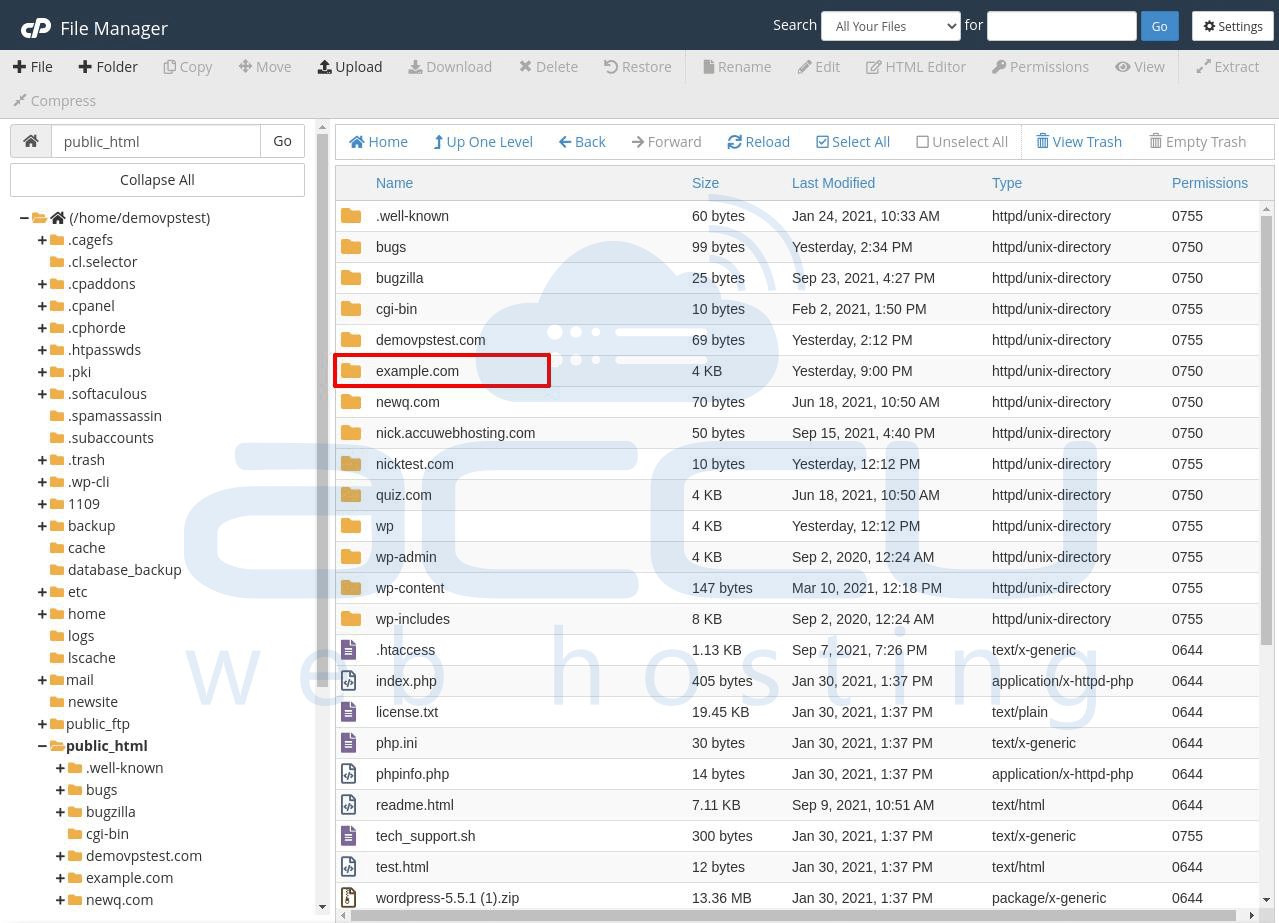 7. Select the wp-contact folder and click on it.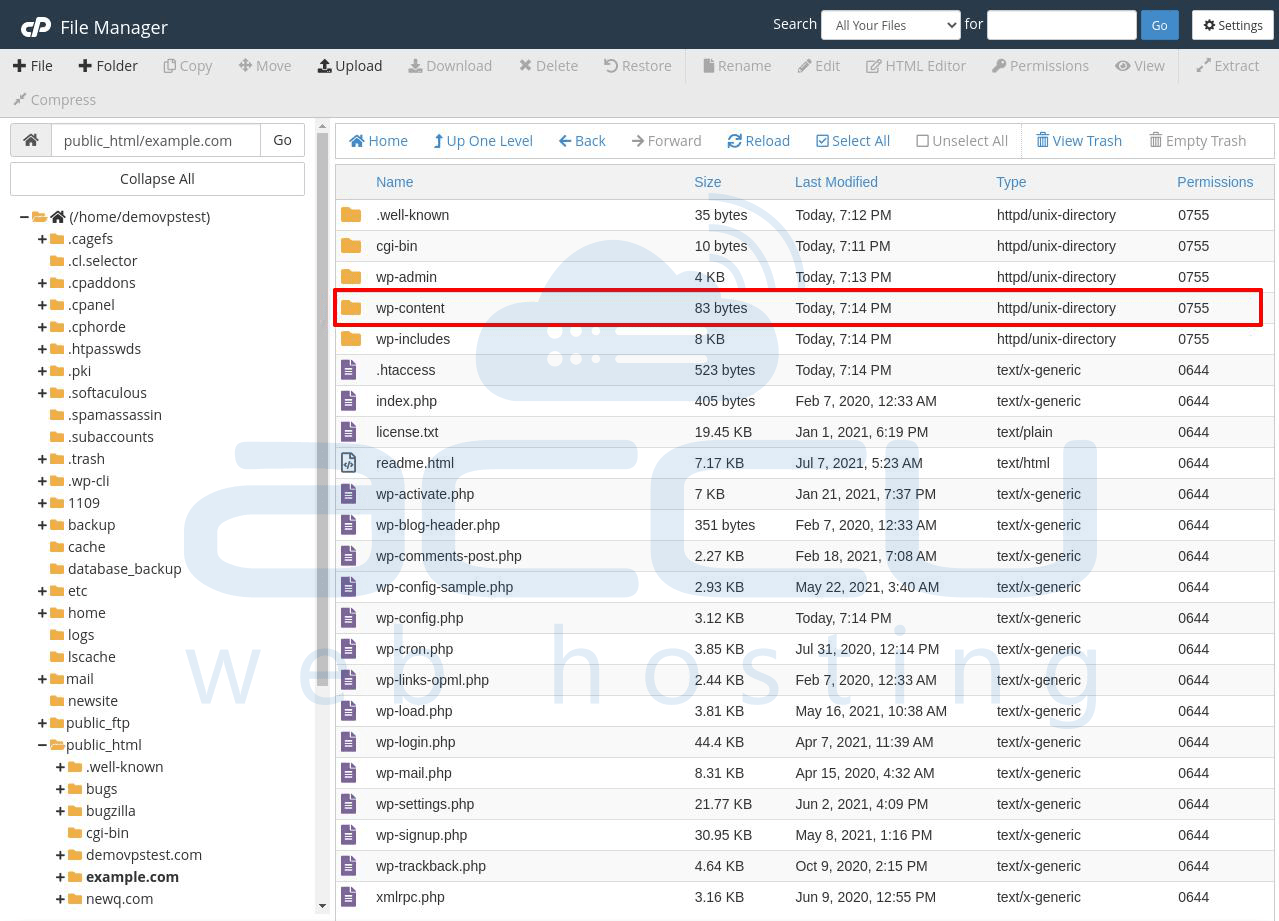 8. You can see the themes, plugins, and many other folders on this page.
Select the plugins folder and click on it.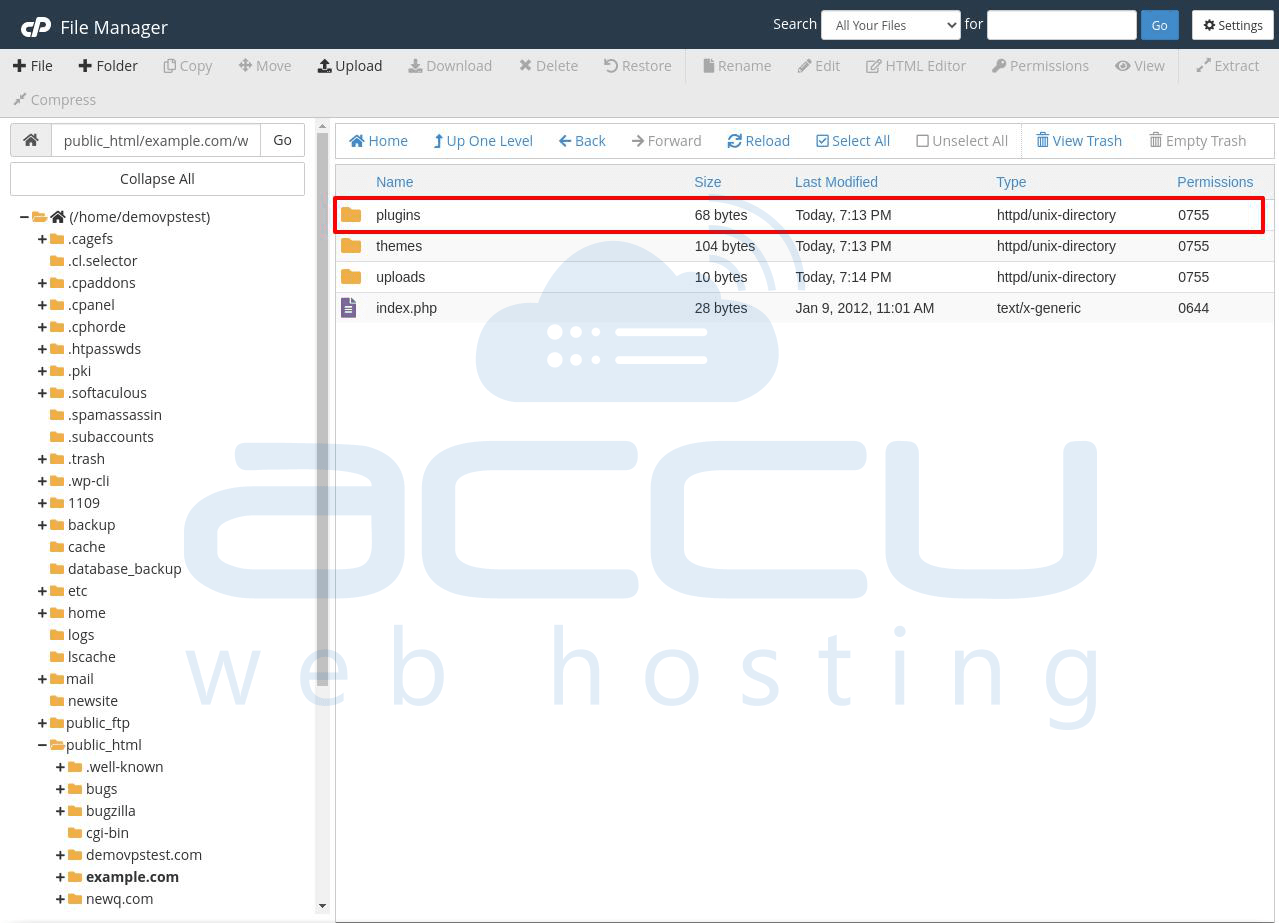 9. Here, you can see all the plugins on your WordPress site.
Click on the Upload button located at the top of the screen to upload a new plugin.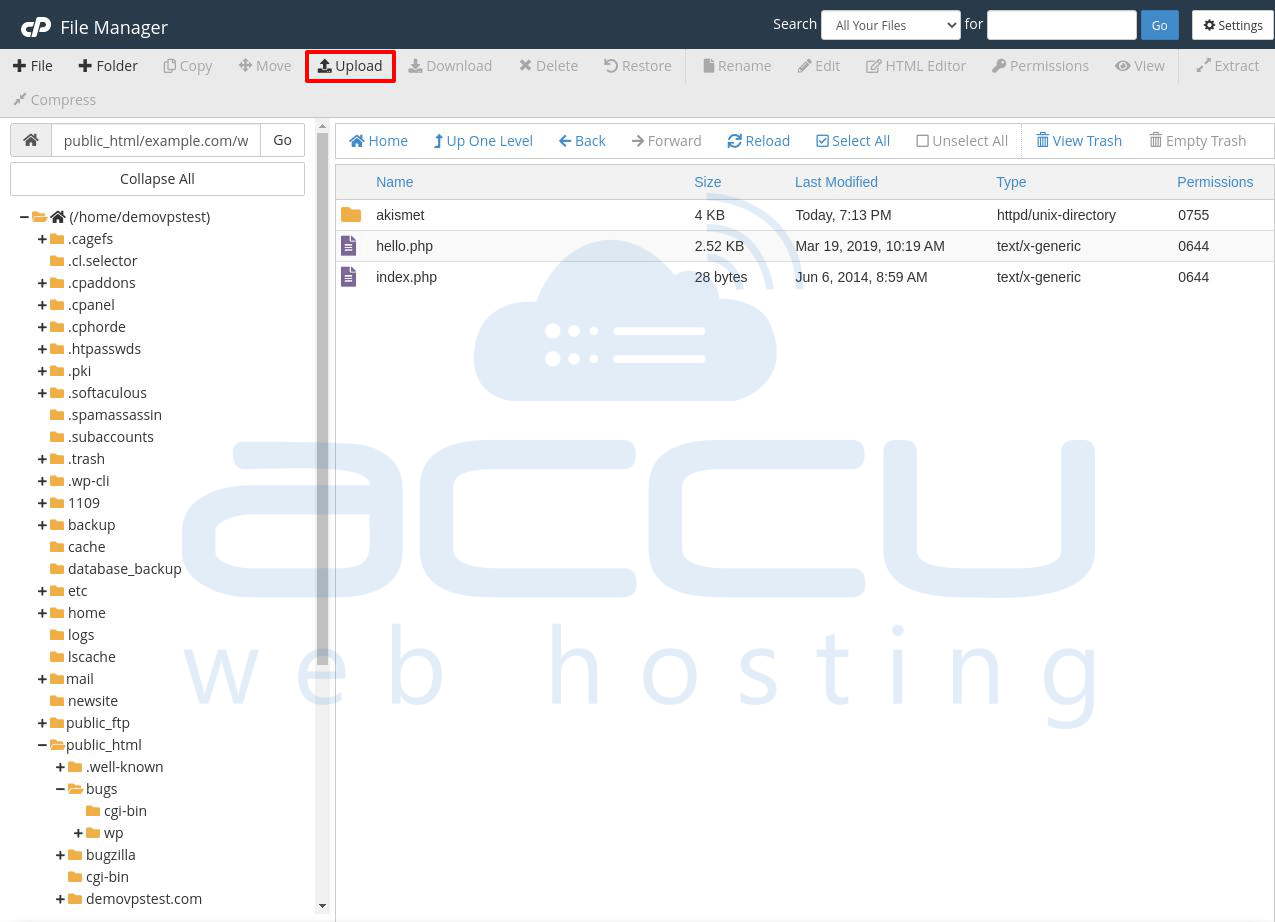 10. Click on the Select File button and pick the plugin zip file where you have stored/ downloaded it on your local system.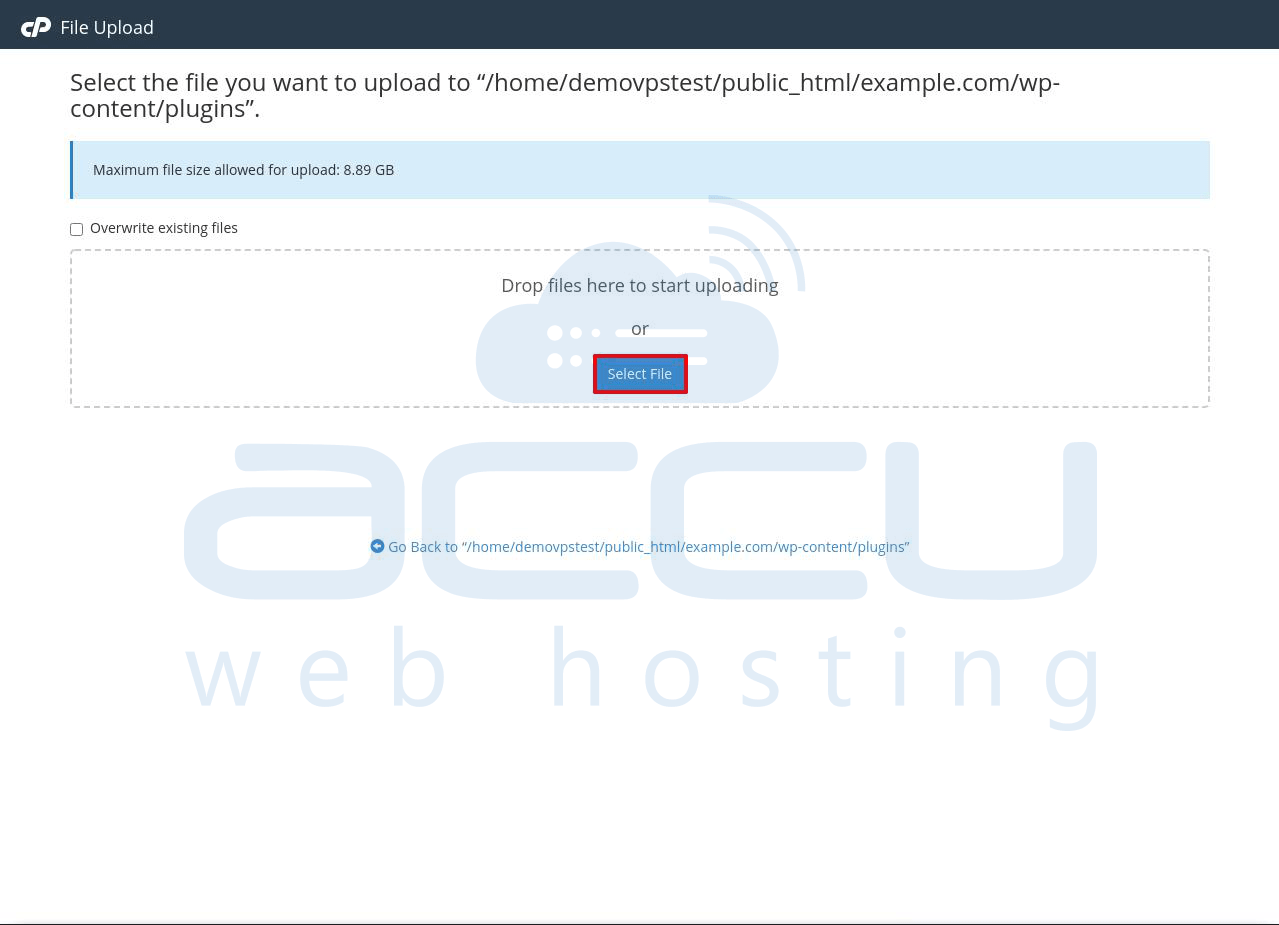 11. Once the upload is completed, go back to the previous directory, where all the plugins are available.
Search for the zip file which you have uploaded. Right-click and select the Extract option to unzip it.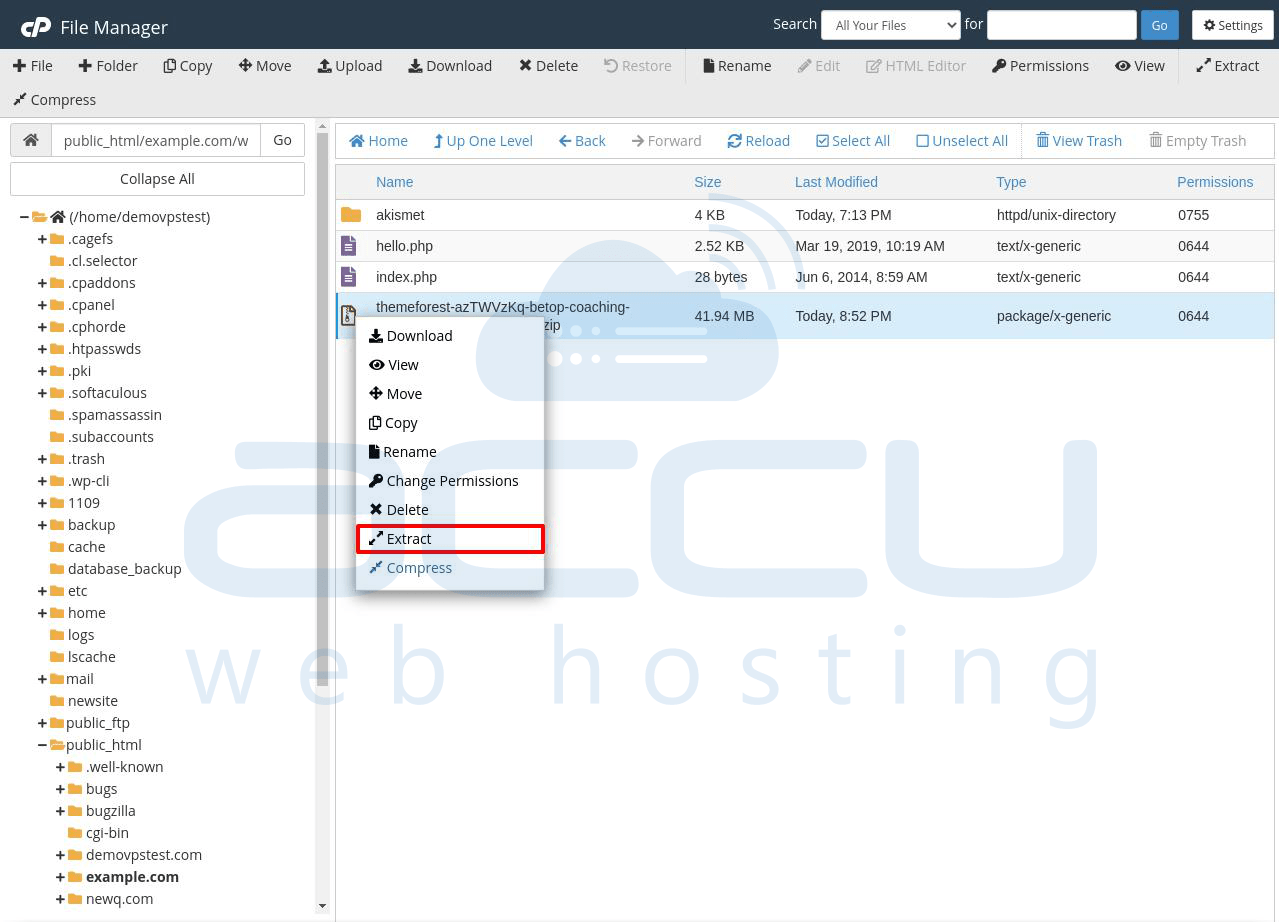 12. You can see the location for the extraction.
You can upload it anywhere else and extract it in /wp-content/plugins.

13. Click on the Extract File(s) button, and within a few seconds, a popup will appear; click on Close and refresh the page.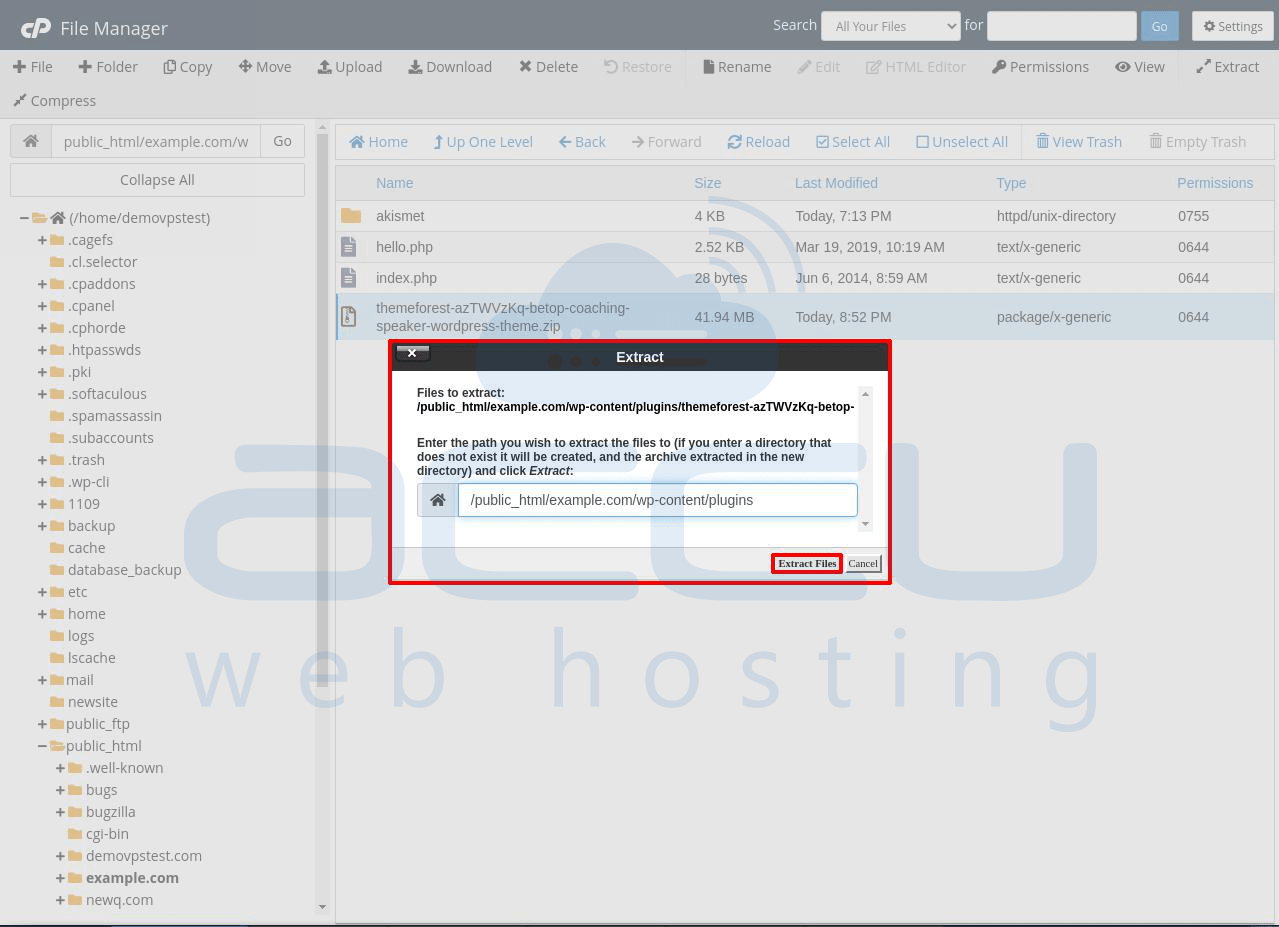 14. Go to the path /wp-content/plugins/ and search the plugin folder.
You can see the plugin's folder.