Creating an additional admin user in WordPress is quite simple, and it can be done by following the steps given below –
1. Log in to your WordPress account, and you can see the WordPress dashboard.

2. Click on Users. 
    (Which is on the left side panel)

3. Click on Add New.
    It will redirect you to a form in which you will have to enter the details of your new user.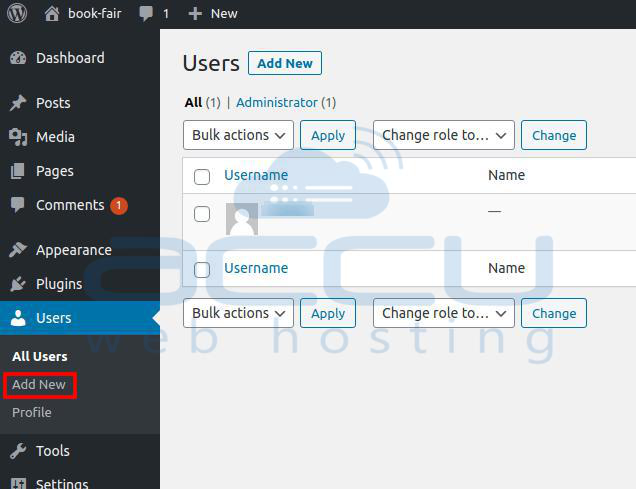 4. Fill in the details and ensure that you select Administrator from the drop-down menu in the Role field. 
5. Once all the details are entered, click Add new user.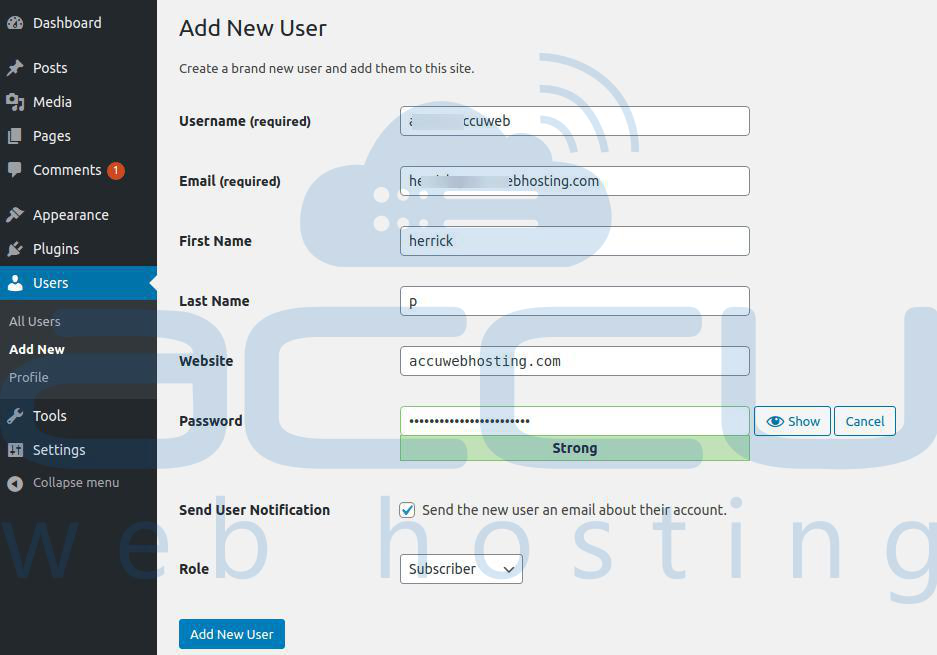 That's it!

Now you can log in to WordPress with the new user and admin rights.