When you install WordPress, the default language will be English. But you can change it to your preferred language from the admin dashboard. 
By following the steps mentioned below, you can update the English language to any of the languages from the options available in the list –
1. Log in to WordPress.
2. Click on Settings >> General on the menu on the left side.
3. In the Site Language drop-down option, choose your preferred language.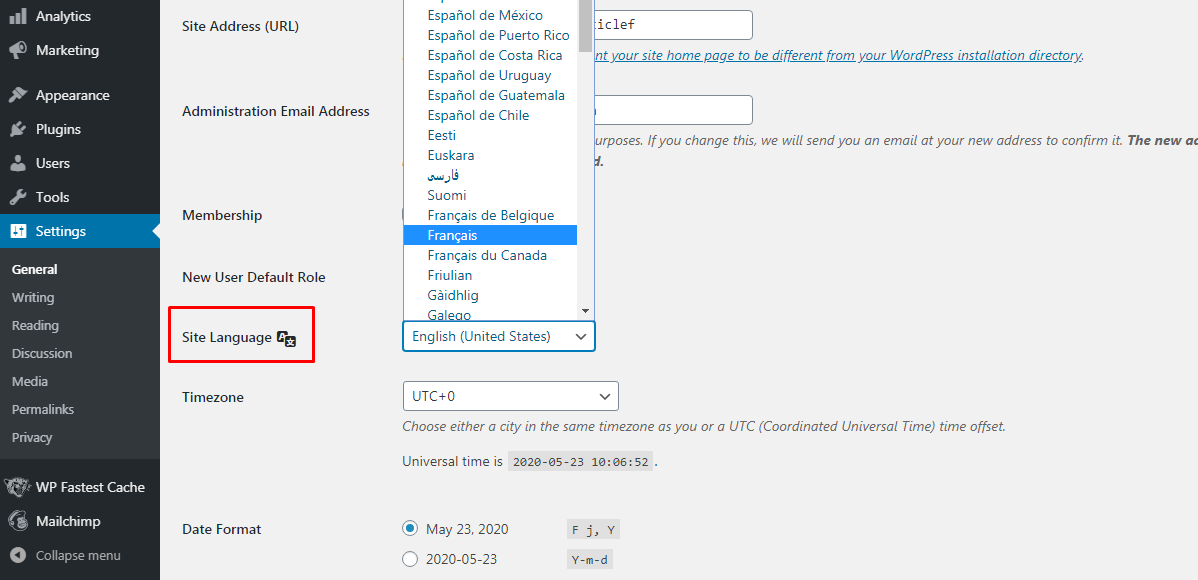 4. Click on Save changes.
By implementing the steps mentioned above, you will have successfully changed the language of the WordPress admin dashboard.