You can view the details of sender, recipient, subject, sending time stamp, receiving time stamps etc. within the Email header of an email. These are very important details to trace the bounce back emails, spam emails. Following are the steps from where you can view the email headers.

Smartermail:
Login to Your Smartermail email account.
Select the Email >> Click on (...) button and select View Header option from the Drop-Down to view the entire header.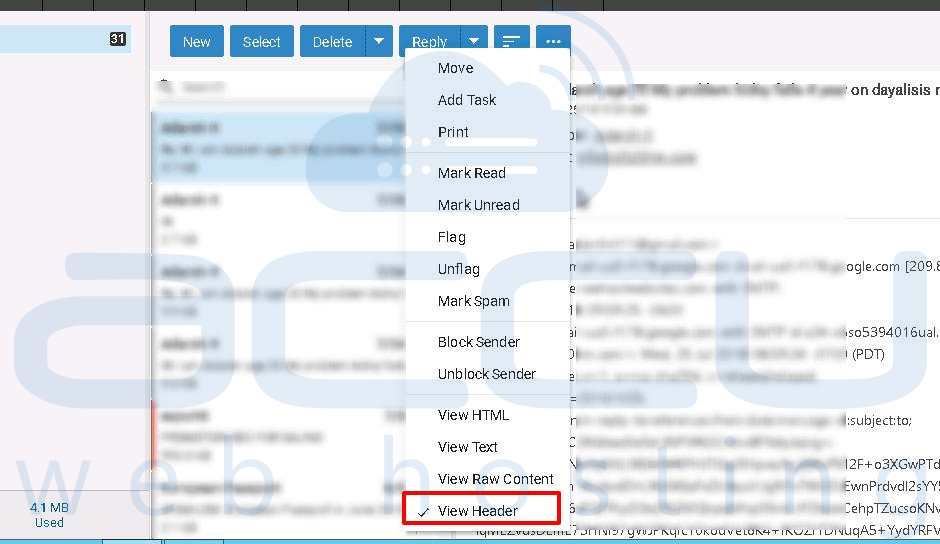 cPanel Webmail: (Horde)
Login to your Horde Webmail email account.
Open your Email. There will be a button called Other Options. Click on Drop-Down and select View Source.




Gmail :
Log into Gmail.
Open the email and Click on the three dots right side of your email. Click on it and from drop-down select the show-original.
The full headers will appear in a new window.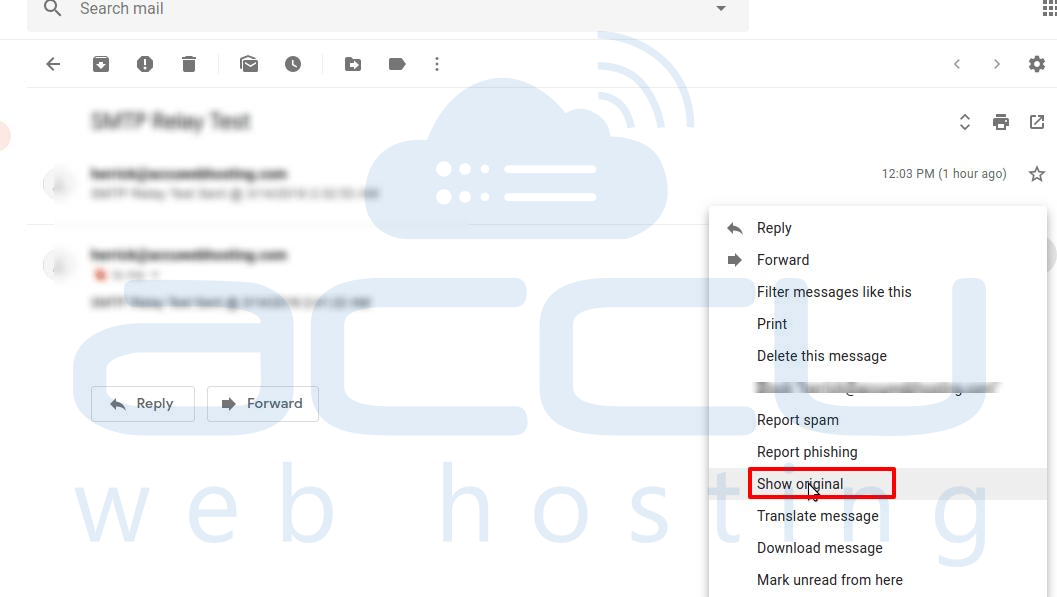 Mozilla Thunderbird :
Open Thunderbird.
Open the email message.
From the more option select View Source.
The headers will display in a new tab.

Windows Live Hotmail :
Log into Windows Hotmail.
Right, Click on the email and select View source.

Outlook Express :
Open Outlook Express.
Right click on the Email and select Properties button.
Click on the Details tab and select the Message Source option.

Apple Mail :
Open Apple Mail Account.
Open your Email.
Select "View" at the top menu and choose "Customize Toolbars."
Drag the "Full Headers" or "Long Headers" icon to your toolbar and save changes.
You can click on "Full Headers" or "Long Headers" to the top of the toolbar.

MSOffice Outlook :
Open Outlook
Select the email which mail header you need to view.
Click on the File >> Properties.
It will show the header in the Internet Headers tab.