Free Mailbox With Domain Registration

You can get one FREE mailbox by registering your domain with one of our channel registrars DirectI. To get more mailboxes, you should consider purchasing the Web Hosting Services.


Windows Shared Hosting

As soon as we create your Windows Shared Hosting account, the system will create domain, website and mail domain along with default email address. If you do not want to use this domain to create a website, you can just place parking page and use domain's email services.

For additional/addon domain, you can create it's domain without a website. To achieve this, while you add a new domain name from WebsitePanel, uncheck the checkbox Create Web Site. Thus only new domain will be added without a website.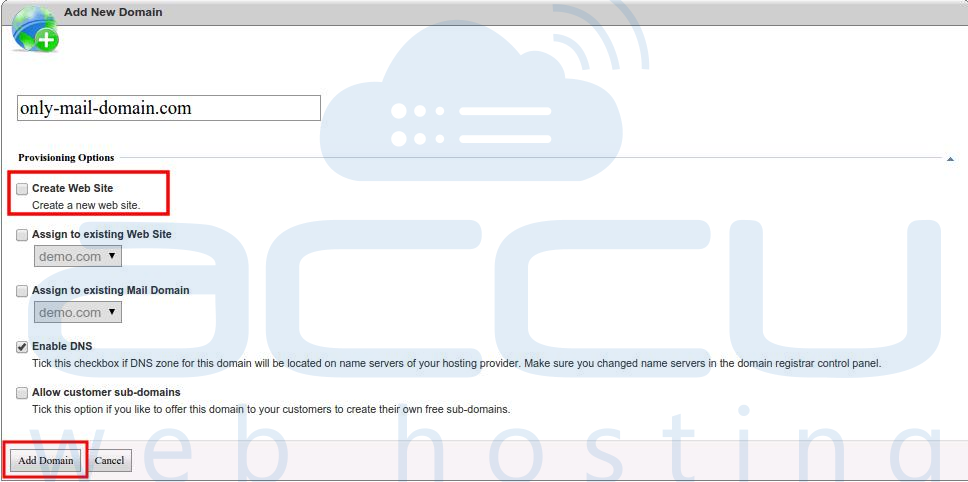 Linux Shared Hosting

With cPanel Hosting there is no provision to just create a domain/mail domain so you can place parking page as a website and use domain's mail services.
---