Google Analytics is one of the popular tools to get detailed statistical information about visitor traffic on your WordPress website. Before using Google Analytics, it is required to sign up at Google Analytics to get a unique tracking ID. You can get it from this link. http://www.google.com/analytics
You can fill the required details of the website name and etc and you will see the Tracking ID as per the following image.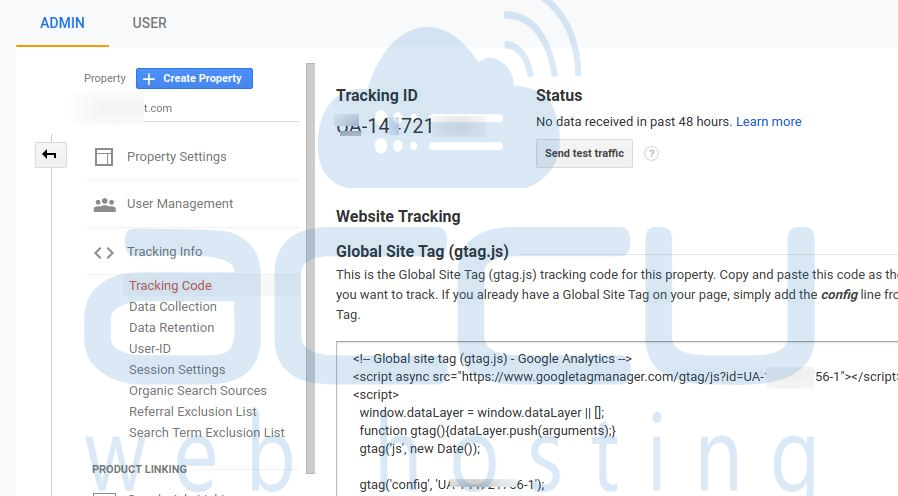 We can use MonsterInsights which is a well-known Google Analytics Plugin for Wordpress. Most of the websites are using the MonsterInsights Plugins because It is very easy to install and Manage from the Wordpress Admin Panel.
We will use the free version of MonsterInsights Plugin. However, there are paid version is available as well. Paid Version called as MonsterInsight Pro which contains advanced features.
Follwing are the steps to install MonsterInsights Plugin in Wordpress.
Login to the Wordpress Admin Panel.




Go to Plugin >> Add New. In Search Box type MonsterInsights and Install & Activate the same Plugin.




Once it is activated, it will ask for the Category. Select the appropriate category and click on Save and Continue.




Next step, Connect MonsterInsights to your Wordpress website. It will authenticate it to your Gmail account.




Allow Google Analytics Account Access to MonsterInsights. It will install Google Analytics on your website.




We will use the recommended setting and click on Save and Continue.




If you are looking to upgrade to the pro version, you can use the addons mentioned in below image or click save and continue button to skip it.




MonsterInsights provides amazing WPForms. If you don't want it to click on Skip this Step.




Finish and Finalize the Settings.




          Congratulations, you are done with the MonsterInsights Google Analytics Plugin.
Now, you can Go to the WordPress Dashboard >> Insights >> Reports in order to view the statistics of your website.