Important: Before we start setting up your order, email address & phone number verification are mandatory. Without email address & phone number verification, our team will not set up your order.
Phone Number Verification Process
A One time password (six digit code) will be sent to the registered phone number in your account via SMS.
Please enter this OTP here to verify your phone number.
If you do not receive SMS with OTP on your mobile number, please contact our support team. We will arrange an alternative method to verify your phone number. 
We may also call to verify the phone number registered in your account.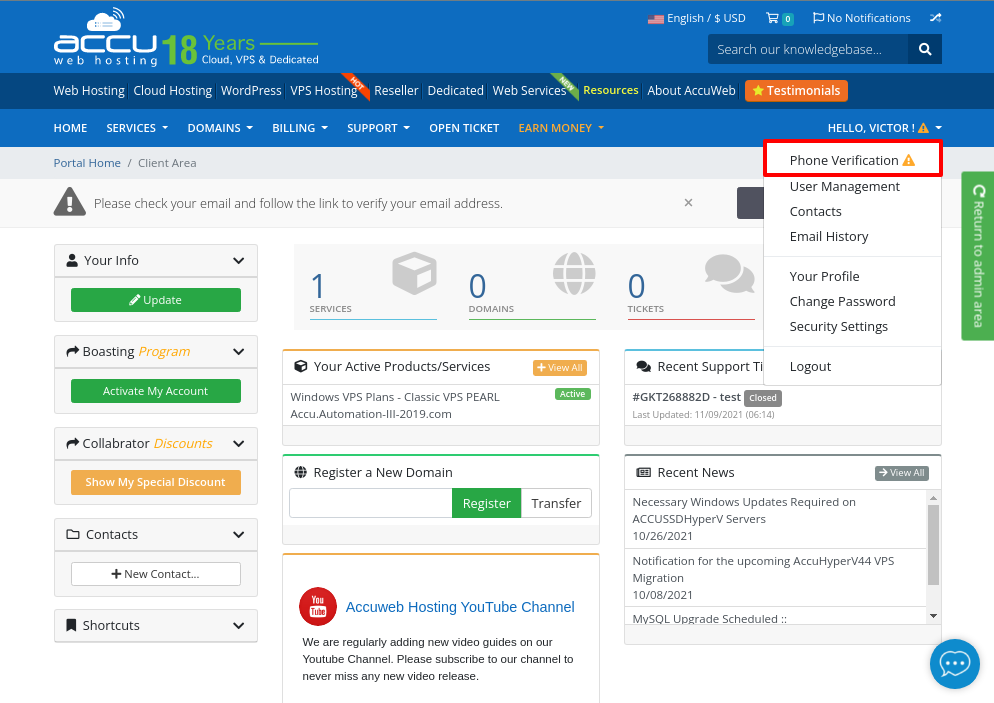 It will redirect you to the phone verification page. Verify your phone number and enter the OTP code. You can also regenerate the OTP code if the previous code is invalid or expired.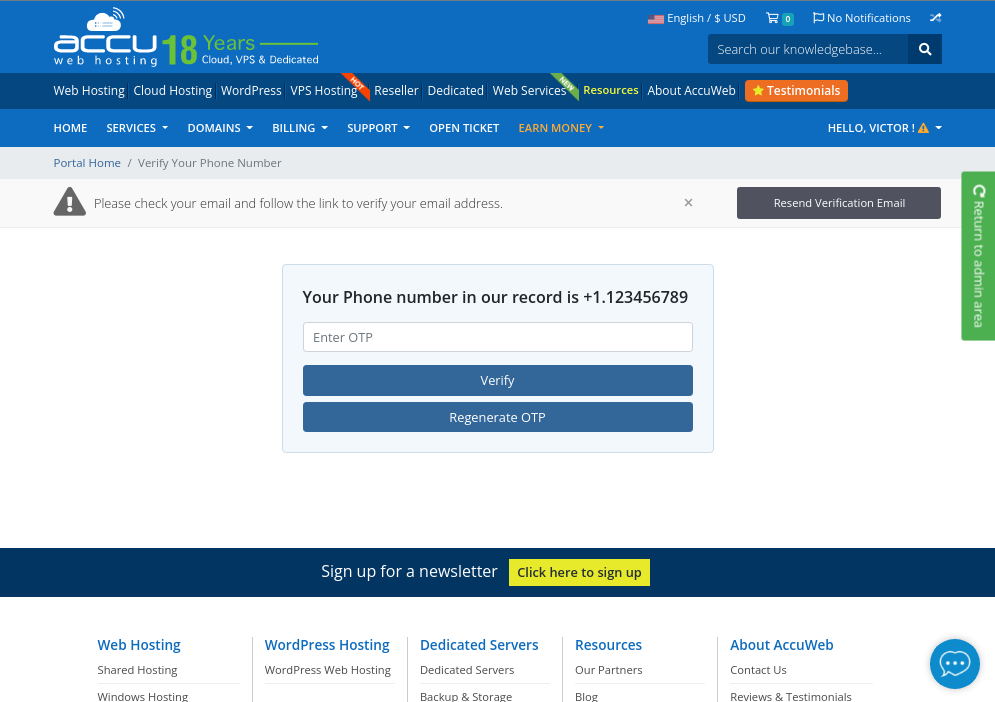 That's it !! It will complete the phone verification process.
Email Address Verification Process
Accu Web Hosting will send you a confirmation email at the above address.
You need to click on the verification link given in that email to verify your email address.
If you checked your email inbox and could not find your confirmation email, please check your spam / junk folder. Also, please verify that you entered a valid email address in our sign-up form.
Video Tutorial
This video tutorial will help you verify your email address or phone number registered with AccuWeb Hosting.
---