In order to prevent fraudulent activities, we use a fully automated order verification system. All new orders are verified through this email/phone verification process.


Video Tutorial
This video tutorial will help you to verify email or phone registered through AccuWeb Hosting.
How Do I verify my phone number? 

We send a One Time Code (OTP) to your registered phone number while you register with us. You need to verify your phone number from the client area.


You will have an exclamatory mark beside your name if the phone verification is pending. Expand the exclamatory mark and clickon the Phone Verification button.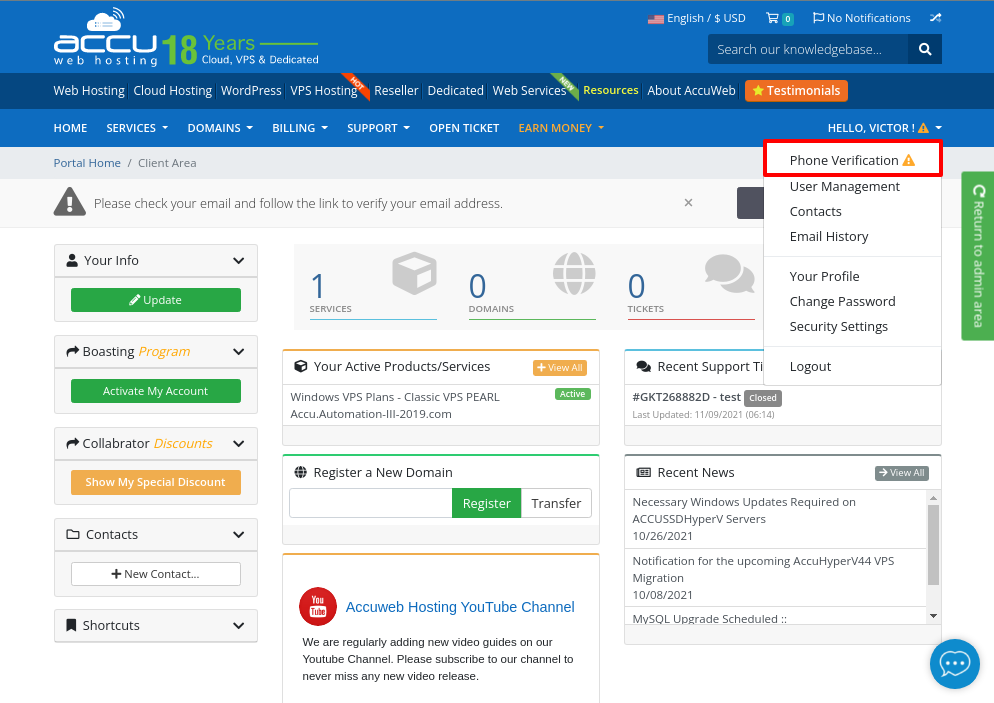 It will redirect you to the phone verification page. Verify your phone number and enter the OTP code. You can also regenerate the OTP code if the previous code is invalid or expired.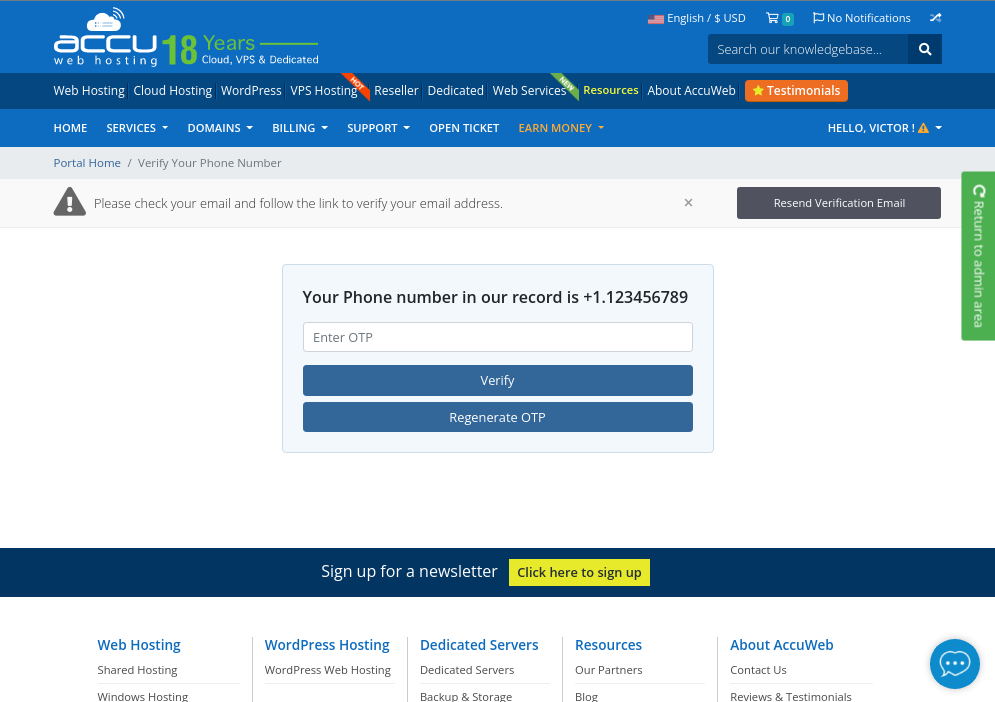 That's it !! It will complete the phone verification process and the exclamatory sign will no longer display on your client area dashboard.
---